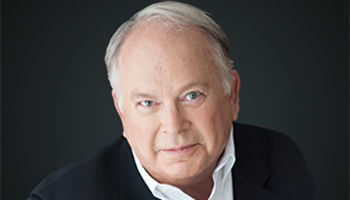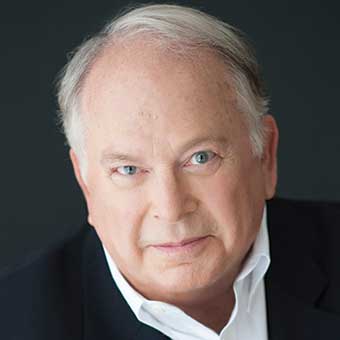 As you may have observed, from the "friendly skies" to the comfortable temperatures below, this was a calm and predictable travel summer. All travel-related businesses are fully staffed and humming along.
Not.
This has been a summer unlike any other as we crawl up those airline steps trying to escape the 100-plus temps on the airport grounds. In many major cities, we know that it's possible that a high percentage of all flights may be delayed, with some lesser percentage being canceled outright. There has been lots of talk about domestic air chaos in our country as we hear about severe — a word chosen carefully — shortages among pilots, air traffic controllers and baggage handlers. 
This summer has been described as "Airmageddon." As contemporary Americans, we naturally want to know who to blame for the air chaos that engulfs us. Fortunately, we now have a comprehensive explanation from the Wall Street Journal as to why these delays and cancellations have spread so quickly across the country.
The headline screamed, "Why Is Airline Travel So Miserable? Blame Florida."
The WSJ pulled no punches in identifying Florida as the culprit; I read the piece and I take great comfort in the fact that I now know who to blame!
The issue seems to be that just about one out of every three commercial flights in the U.S. passes through some portion of Florida airspace.
Let's imagine you and I are at the controls of a 737 headed into Orlando from Chicago. We may well be dealing with volatile weather, including an inordinate amount of thunderstorm activity in the afternoon and evening hours. Florida airspace is also riddled with military jet activity, and this has an impact on takeoff schedules.
Then there are the increasing number of rocket launches from the state. These are not scientific; they are more often business payloads being delivered. And you have the sheer number of flights headed to and from Florida making it the heaviest trafficked state air corridor.
This is all happening just as Covid restrictions are being lifted and Americans, in record numbers, are back in the travel saddle once again. But as the numbers return to 2019 levels, at times exceeding them, airports are hampered by serious staffing shortages that seem to affect every level of flight operations.
That is where the tiny town of Hilliard, Fla., comes in. At about 3,000 souls, you might not expect Hilliard to be the home of the most important air traffic control facility in the state. It was moved from Jacksonville during the Cold War as major cities were considered potential bombing targets. Hilliard is not a target. 
Hilliard is responsible for approximately 160,000 square miles of airspace — airspace that covers parts of five states: Alabama, Georgia, Florida and North and South Carolina. It also handles parts of the Atlantic Ocean and the Gulf of Mexico.
The center has ultimate control of airspace, including 20 military airports and about 225 civilian airports. During the busiest part of the day, it will handle over 9,770 operations in one day; 50% of that is commercial aircraft, 30% general aviation and 20% is military.
The Air Line Pilots Association expressed concern about staffing at the Jacksonville (Hilliard) air traffic control center, pointing out that in July the center was understaffed on 27 out of 30 days. 
The FAA is desperately trying to staff up our domestic air traffic control centers. I think they should launch "Controller Help Wanted" ads highlighting Hilliard's restaurant scene.
Source: Read Full Article