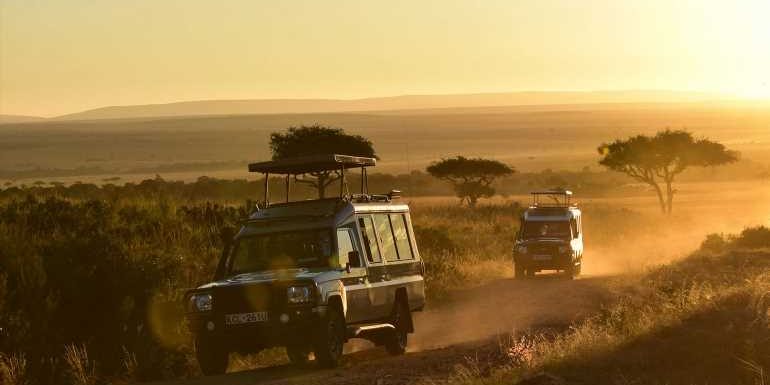 Fuel prices are soaring, but tour operators contacted by Travel Weekly say that fuel surcharges are not being considered, but that price increases for new bookings are a possibility. 
Jeff Roy, Collette's executive vice president of revenue management and pricing, noted, "In the past when we experienced extreme variation in the cost of fuel, our partners on both the land and air side experienced unexpected cost increases that they had to pass on to consumers to avoid financial loss. We may see price increases affect future bookings in a similar way to what we experienced back in 2008, so booking now is the best way to lock in the best price." 
Tauck COO Jeremy Palmer said the tour operator "has no plans to add any sort of fuel surcharge to our tour and cruise prices, and we don't foresee that changing."
"For over nearly a century, and despite all manner of global events, we've never imposed a fuel surcharge.  Instead, we've worked closely with our global network of suppliers to protect our guests and absorb any increases," Palmer said.
Kensington Tours said there are no plans to raise prices for 2022 or 2023 departures. 
"We expect that we are able to maintain these prices despite the increase in fuel. We would not consider adding a fuel surcharge as a pricing tactic," said Helen Giontsis, president of Kensington Tours. "In the event that gas prices remain very high for a sustained period, this will affect our approach to pricing on a country-by-country basis in the long term."
If high fuel prices persist, Kensington in future seasons would consider an increase in prices for tours that rely on automobile transportation. 
"In destinations that rely on travel by private vehicle more heavily than other forms of transportation (such as rail), we would consider whether cost increases might be warranted," Giontsis added. "It is part of our general practice to consider economic factors impacting the cost of services in-destination such as the price of gasoline and local currency fluctuation against the U.S. dollar when we approach pricing for upcoming seasons."
Globus chief marketing officer Steve Born said the idea of adding a fuel surcharge to bookings has not come up in any discussions.
"The Globus family of brands' 2022 and 2023 tour and cruise prices are fixed and aren't subject to price fluctuations for currency or services, including accommodations, gas and energy costs," Born said. "As in 2007-2008, we did not experience any change in pricing, including zero surcharges, and plan for that to be true for us, our travel advisor partners and their clients moving forward."
The Travel Corporation is not considering fuel surcharges either.
"Tours are not going to become any more expensive than traveling by car," said Richard Launder, director of Trafalgar, a TTC brand. "It is all relative, and in fact I would make the case that traveling together with others will be a much smarter way to go in 2022. A single motorcoach is much more efficient than 20 family cars covering the same ground."
Source: Read Full Article