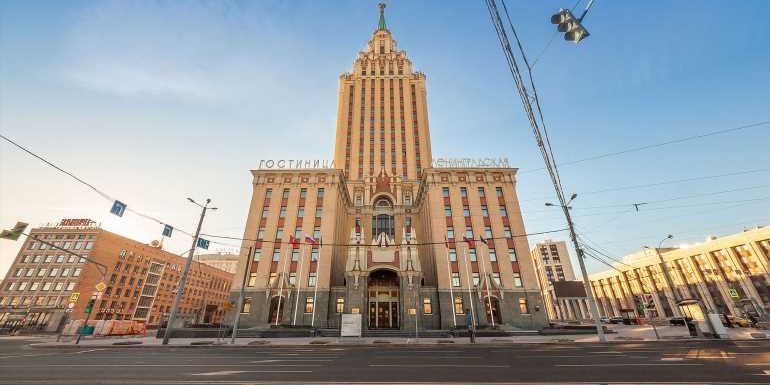 In response to the war in Ukraine, Marriott International, Hilton, IHG Hotels & Resorts and Hyatt Hotels Corp. have paused new development activity in Russia.
Also, Marriott, IHG and Hilton are shuttering their corporate offices in Moscow.
"We deplore the loss of life, widespread impacts to millions of innocent civilians and the humanitarian disaster in Ukraine," said Marriott in a statement. "We strongly support those working towards peace and an end to the needless suffering."
Related: Expedia Group and Booking Holdings halt Russia sales
Marriott, Hilton and Hyatt hotels in Russia will continue to operate, though Marriott said that the company would "continue to evaluate the ability for these hotels to remain open."
Hyatt similarly said it would "evaluate hotel operations in Russia," while Hilton said the group would "monitor the situation as it evolves."
Marriott and Hilton each have close to 30 properties across Russia. Hyatt has six and IHG 14.
Concurrently, all three companies have launched humanitarian efforts, with Marriott providing support to various relief organizations and global partners, as well as earmarking $1 million in aid to support its company associates in Ukraine. Marriott is also providing lodging to Ukrainian refugees at hotels in neighboring countries.
Hilton said it is working with partners to donate up to a million room nights to help Ukrainian refugees and for humanitarian relief efforts across Europe, while also contributing $50,000 to international healthcare organization Project Hope and World Central Kitchen, a nonprofit led by celebrity chef Jose Andres. 
Source: Read Full Article