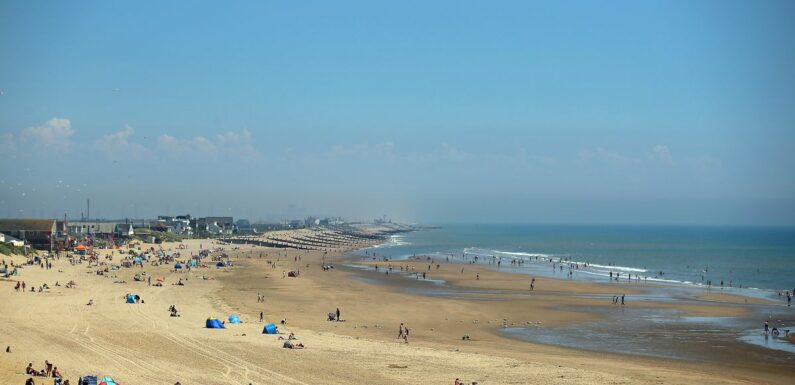 Bookmark
Brits looking to go on holiday this year might be put off by high prices. The cost-of-living crisis means many of us are hoping to save some money this summer.
One way to bag a holiday cheaply is to stay within the UK at one of the nation's many beauty spots. But, cottages and B&Bs can be extortionate even on our own shores.
Thankfully, this is where the classic holiday resort steps in. For decades, holiday parks like Pontins have offered accommodation, entertainment and food at rock bottom prices.
READ MORE: Chessington opens World of Jumanji land with new rollercoaster ahead of half term
In 2023, things haven't changed as Pontins is offering bargain holidays from £7pp per night for families. The sale price is affordable for most families and there's plenty to do at the parks to make it worthwhile.
Pontins parks offer swimming zones with pools, water slides and inflatable assault courses. There's also an amusement arcade that will let you and the kids game away for hours.
Adventureland is a child friendly climbing space perfect for little ones. Plus, there are even character breakfasts to keep kid entertained first thing in the morning.
Skate parks, fun bikes and crazy golf help you get some fresh air while you have fun. Then, there's also trampolines, Go Karts, and other fun games to play.
At night, there are shows and discos while parents can enjoy winning at Bingo. When you're staying at Pontins you don't need to stay on-site because many of the resorts in the sale are right by some of Britain's beautiful beaches.
Locations for the bargain breaks include Southport, in Merseyside, Prestatyn Sands in Wales and Camber Sands in Sussex. The sale covers dates from May until December with prices ranging on one to seven night stays.
Prestatyn Sands has a very wide beach covered in golden sand meaning you'll have loads of space to set up your towels for the day. It's great for walking dogs and flying kits plus of course there's ice cream available to munch on.
Camber Sands has a five mile stretch of glorious sand and water that's perfect for swimming or paddling. Making sandcastles could take hours with all the space available.
Meanwhile, Southport is a little further north, but that doesn't stop the blue waters or yellow sand from being great fun when its sunny in summertime. Plus, there's plenty to do with a pier and promenade.
On June 5 you can stay for four nights at any of the three parks for just £99 – that's for four people sharing an apartment making the nightly price per person just £6.18.
Alternatively, on June 3 you can stay for seven nights in Southport for £189. Split between four people that's only slightly more expensive at £6.7pp per night.
August is often more expensive thanks to the summer holidays, but on August 28 you can book a four night stay at Southport, Camber Sands or Prestatyn Sands for £119. That's £7.43pp per night,
Holidays at the parks in July start from £79, but this is generally for four people over two nights. That means you'll pay £9.80pp per night, but you'll shell out less overall.
The breaks get cheaper once more in September where you can book four nights at Prestatyn Sands or Southport for £89 – that's a tiny £5.56pp per night by the beach. You can check out all the dates and deals on offer at the pontins.com website.
READ NEXT:
Inside stunning UK beach town Mia Khalifa says is 'better than Miami'

Boozy naked cruise to sail around UK with nude dancing and welcome pasties

Beautiful seaside town proves a hit – and it's also one of the UK's poshest places

Top 10 beaches in the UK to visit this summer ranked – from Cornwall to Yorkshire
Holidays
Holiday deals
Staycation
Source: Read Full Article