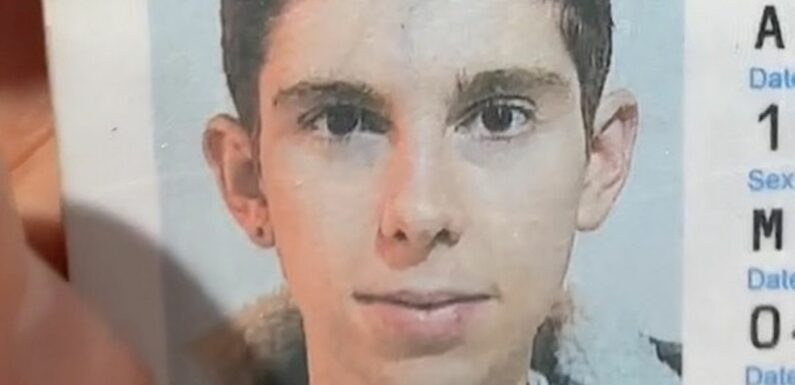 Passport control at any airport can make you nervous even when you know your documents are in order. However, if it's been a long time since your passport photo was taken it can be even more worrying.
One Australian holidaymaker was actually delayed at border control due to their photo not looking much like them. But, it wasn't because they had got older or changed their hair.
Tomi Grainger, who calls themselves "Australia's craziest drag queen" had undergone so much plastic surgery that they no longer resembled their photograph. This meant their entry to Japan was disrupted.
READ MORE: Woman 'rejected' from Thailand flight with mum due to tiny mistake on passport
The performer took to TikTok, @tomi.queen, to share a video about the situation. They claimed they had travelled to Tokyo, Japan, from Sydney International Airport. But, they were detained when they reached passport control.
Previously, Tomi had used the passport for eight years without problems. Then, they realised why the officers were having difficulties comparing them to the snap.
Tomi said: "Then it dawns on me: I no longer look like the person in that picture because I've had so much plastic surgery." The drag Queen had to show airport workers a photo of themself from when they were 21 to prove it was Tomi.
"It was funny but super nerve-racking at the same time," Tomi told news.com.au. "I've been through the airport many times and never had an issue like that.
"My heart was racing, I thought I might miss my flight. That would have been a nightmare."
Eventually, after explaining that they'd undergone a facelift, the Australian was let through into Japan. But, they say that they'll always feel anxious going through border control with their passport.
Tomi added: "I think it's about time I change my passport." Generally, passport holders must be identifiable by the snap on their documents or they risk being sent back home from abroad.
This doesn't mean that small surface level changes aren't OK. Guidance on UK passports says you don't need a new one if you "change your appearance slightly – for example, dye your hair or grow a beard".
It's not the first time someone has experienced trouble due to not looking like their passport photo. Tatiana Lin, a Ukrainian actress and model based in Taiwan, says she was barred by border control as she looked too different to her passport without makeup.
She claims that her passport photo shows her wearing some cosmetics while she was bare-faced when flying.Tatiana– who posts all about her travels on Instagram @_tatiana_lin – was in Malaysia with her boyfriend when the mix up happened. Though she admitted that she did look pretty different on the day in question.
You can check UK passport rules on the gov.uk website. Rules state that your photo must be "clear and in focus, in colour, unaltered by computer software, taken against a plain, light-coloured background, have no red eye and contain no other objects or people".
You should also "be facing forwards and looking straight at the cameral, have a plain expression and your mouth closed, have your eyes open and visible, not have hair in front of your eyes, not have a head covering (unless it's for religious or medical reasons), not have anything covering your face, not have any shadows on your face or behind you".
If you wear glasses everyday you can wear them in your photo, but you shouldn't wear them if this is not the case. Generally, when you're on your first adult passport it's OK if you look much older than your photo, but you should still be recognisable.
READ NEXT:
Can you wear makeup in UK passport photos? Latest rules explained for Brits

UK government warns Brits to check passports before booking holidays

Model refused entry to country as she didn't look like passport photo without make-up

Australia set to make it even easier for Brits to move for sun, sand and Sheilas
Source: Read Full Article