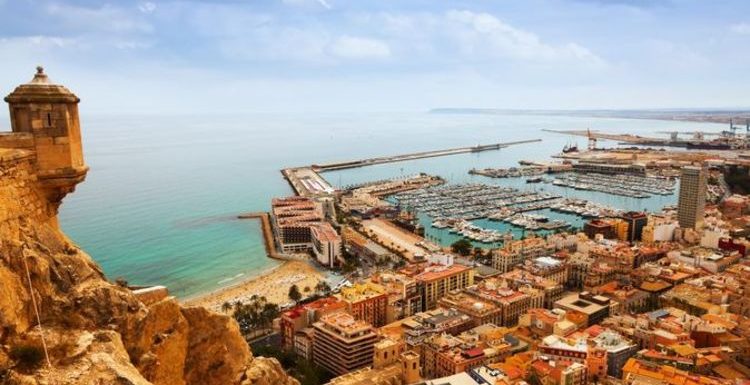 Brexit: British expat discusses difficulty of living in Spain
We use your sign-up to provide content in ways you've consented to and to improve our understanding of you. This may include adverts from us and 3rd parties based on our understanding. You can unsubscribe at any time. More info
International consultants Colliers reported that 17.6 percent of all homes purchased by foreign residents in Spain were in the Alicante province. This is the second year the region has been the top international buying spot.
Alicante province was the most popular among those buying a new home and those purchasing second hand.
The Costa Blanca has long had a reputation for its British expat population who flock to the resort areas surrounding Alicante and Benidorm.
Easy access to beaches, a relatively cheap way of life and fantastic weather are just some of the reasons Britons love the Costa Blanca.
As the region already has a large British population, newcomers are likely to join a strong community of fellow expats.
Malaga province was the second most popular area with over 11 percent of foreign buyers opting to purchase there.
The area includes the beautiful Costa del Sol region encompassing the desirable towns of Marbella and Torremolinos.
Malaga city was recently ranked as one of the best cities in the world in the InternNations Expat Insider survey.
Expats said it was easy to make friends in the city and the majority of foreign residents felt welcomed and at home.
Almost nine percent of foreign buyers chose to purchase a property in the Barcelona region of Spain.
The buzzing city has plenty to offer British expats who want access to beaches and fantastic shopping options.
One of the world's top tourist destinations, Barcelona has an incredible cultural scene and many historical sights.
The Canary Islands was the fourth most popular destination with over seven percent of international buyers choosing the region.
Expats opting for the Canary Islands can expect warm weather all winter and enjoy some of Europe's best beaches.
Gran Canaria, Tenerife and Lanzarote are some of the most popular islands and are also busy tourist destinations.
Britons looking to escape the crowds could opt for one of the smaller islands such as La Gomera.
The Balearic islands rounded off the top five most popular locations with international buyers.
Although prices on the island are generally more expensive than other Spanish regions, bargains can be found further out from the tourist centres.
Colliers estimated that house prices had risen by two percent in 2021 across Spain.
It said: "Housing transactions were 63.7 percent higher than in 2020 and 10.67 percent higher than the first half of 2019."
The increase means sales have risen above pre-pandemic levels in 2019 after a drop in 2020.
Source: Read Full Article