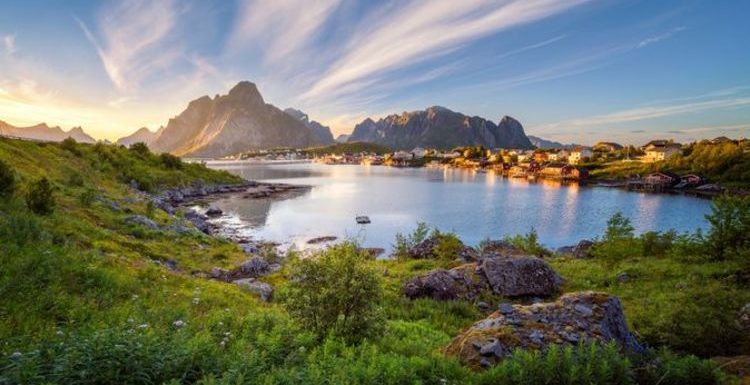 Covid: Travellers recall 'stressful' process of pre-travel tests
We use your sign-up to provide content in ways you've consented to and to improve our understanding of you. This may include adverts from us and 3rd parties based on our understanding. You can unsubscribe at any time. More info
New research from International SOS has ranked countries around the world to find out how safe they are for travellers. The study looked at the potential risks of social unrest, political violence and pandemic impacts in each country.
The safest destination in the world for 2022 is Norway. The Scandinavian country ranked the highest in International SOS' research.
Norway has extremely low crime rates even in the country's major cities such as Oslo and Bergen.
There is also a low risk of terrorism, political violence or social unrest in the peaceful country.
Tourists who venture to the Norwegian mountains or glaciers could be at risk of getting hurt, although most accidents occur when visitors fail to follow signs.
Scandinavia dominated the list of safest countries with Finland rated the second safest destination for 2022.
Many British tourists travel to Finland every year to visit Lapland and have a go at husky sledding or snowmobiling.
Finland has a very low crime rate and a low risk of social unrest, political violence or terrorism.
A popular cruise destination, British travellers often stop off in Helsinki on voyages to Russia or the Baltic states.
Switzerland was ranked as the third safest country in the world for tourists to visit next year.
Crime levels are low in Switzerland, including in its major cities such as Zurich, Bern and Geneva.
The country is unlikely to experience political violence or social unrest and has a low risk of terrorism.
As one of the world's top ski destinations, many British tourists visit Switzerland for a winter holiday every year.
Denmark was revealed as the fourth safest country for international tourists to visit in 2022.
The Scandinavian country has low risk of political violence, social unrest and terrorism making it one of the safest countries in the world.
British tourists can explore Copenhagen's many tourist sites or enjoy brunch at one of the city's famous cafes.
The fifth safest country in the world for tourists in 2022 was the tiny European nation of Luxembourg.
With just under 700,000 residents, Luxembourg has a low risk of terrorism or social unrest.
The pretty country has many idyllic streets to wander and tourists can also explore the Ardennes forest.
Luxembourg is an easy day trip for travellers on holiday in the north east of France or the south east of Belgium.
Safest countries in the world (International SOS)
Norway
Finland
Switzerland
Denmark
Luxembourg
Source: Read Full Article