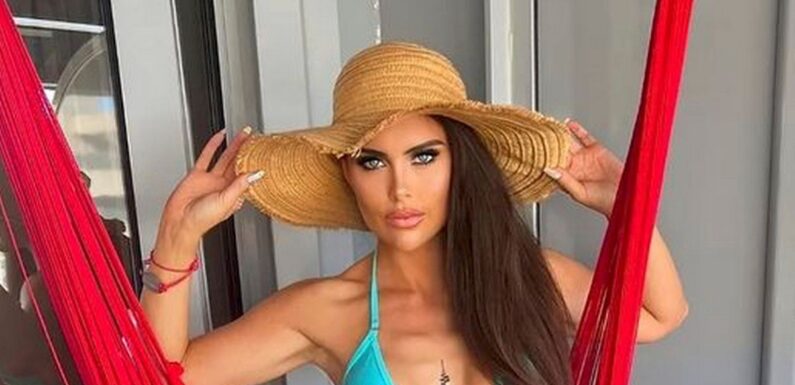 A woman revealed how she's managed to bag free holidays after being made redundant.
Melly Myers, 30, from London, used to work as an events manager at the Hilton hotel chain.
But when she lost her job during the first Covid lockdown, she took the plunge into the world of influencing.
READ MORE: 'I get free holidays to Majorca and Cornwall just because of the suitcase I use'
The brunette beauty – who is also an actress – spent her time working on building her following to an impressive 66,000 Instagram fans.
Despite being "gutted" at losing her gig at the hotelier brand at the time, Melly pulled up her boot straps and got to work.
She's bagged the Best Content Creator 2022 at the National Social Media Awards – and has even bagged herself free trips on Virgin Voyage cruises.
"I was gutted however it was all meant to be as it placed me back on my path and passion of acting," Melly exclusively told us when speaking about being made redundant.
"Being an influencer is your own movie where you are always the star of the show.
"I enjoy being able to inspire and entertain people – it's the actress in me really!
"I love being a place of go to for food, fashion, and travel inspiration."
And, now she lives a jet setting lifestyle without breaking the bank.
Over the years, Melly reckons she's saved over £50,000 from the freebies that come with her influencing career.
The savvy social media star now works with travel agency Trending Travel, who help people get a taste of lavish celebrity and influencer holiday hotspots.
She was whisked away on a week long Mediterranean cruise that included destinations like party central Ibiza and historical Barcelona.
All Melly had to do was film some clips and take sizzling hot bikini snaps – and she's heading on another liner soon.
"I was over the moon," she gushed when asked about landing a free spot on the Virgin Voyage cruise.
"I was delighted to be working with Trending Travel as a content creator as their trips look incredible.
"We get looked after so well, and the team are so lovely.
"I had also never been on a cruise before so I am eternally grateful to be going on another one!
"There's lots to eat and some fab night time entertainment.
"Some nights me and my other influencer friend had drinks on the deck, or a lavish dinner and bed.
"They have themed nights like Scarlett night where there's on-deck entertainment where everyone wears red, then a PJ party another night it's such great fun."
Despite Melly living her best life with her influencing job, it's not as easy as it looks.
The social media star admitted that her luxurious lifestyle can be "exhausting" at times.
But, she's learnt that it's important to step away from the phone in order to enjoy the trip.
"While it looks like all fun and play, it can be pretty exhausting," Melly candidly revealed.
"A lot of content is gathered throughout the experience, per destination, and on the boat.
Get all the biggest Lifestyle news straight to your inbox. Sign up for the free Daily Star Hot Topics newsletter
"I'm also an ambassador for retail brands like Shein so I'm also doing a lot of content for them.
"Sometimes you have to remember to live for the moment and put the phone down, so you get time to enjoy it also!
"After posting we need to make sure our reach is good, our engagement is consistent. We have to interact with people to keep an audience.
"I am blessed and grateful to be given opportunities, but it is hard work."
Source: Read Full Article