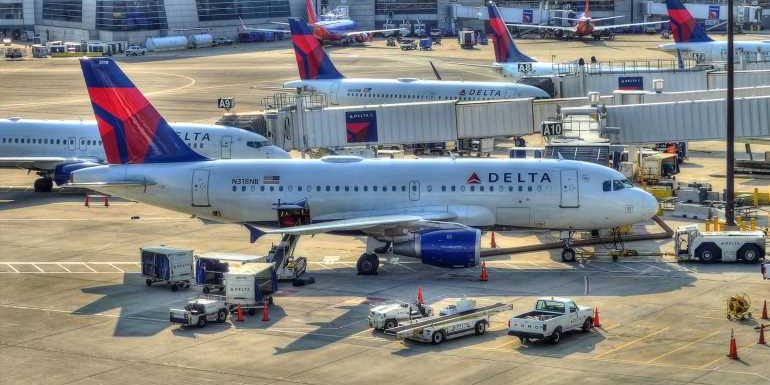 Delta Air Lines will charge unvaccinated employees a $200 monthly surcharge for company-based health insurance beginning Nov. 1. 
The measure is one of several the carrier announced Wednesday as it works to spur employee vaccinations in the wake of FDA's full approval of Pfizer vaccine Monday. 
"Protecting yourself, your colleagues, your loved ones and your community is fundamental to the shared values that have driven our success for nearly a century," CEO Ed Bastian wrote in a letter to employees. 
Currently, 75% of Delta Air Lines employees are vaccinated. But with the delta variant of Covid-19 causing rapid virus transmission, effective immediately the carrier is requiring those who are not vaccinated to resume wearing masks in in-door work settings. On Sept. 12, Delta will also require all employees who are not fully vaccinated to take a Covid-19 test each week while community case rates are "high."
Delta also will cease providing Covid protection pay on Sept. 30 to employees who contract the virus but aren't fully vaccinated.
Bastian explained to staff that the monthly healthcare surcharge will be assessed in order to offset the financial risk that employees place upon the company by remaining unprotected from Covid. The average hospital stay from the virus has cost the airline $50,000. 
Still, Delta is stopping short of the measures from United and Hawaiian, both of which are implementing mandatory vaccinations for employees. 
Source: Read Full Article