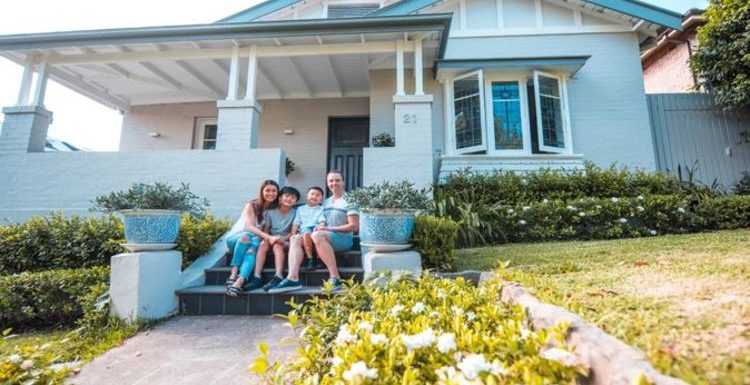 Australia: La Niña extreme weather situation declared
We use your sign-up to provide content in ways you've consented to and to improve our understanding of you. This may include adverts from us and 3rd parties based on our understanding. You can unsubscribe at any time. More info
Christopher Nye of Australia Property Guides, told Express.co.uk that expats looking to find cheap housing in Australia could be disappointed. However, there are a couple of cheaper areas for Britons.
Christopher said: "Australia has always been a tantalising prospect for younger British people looking for a bit more space, better weather and a more outdoorsy culture than the UK to raise a family.
"If they think they'll find cheaper family homes, however, they may be disappointed.
"The average price of an Australian house is now almost A$1million (over £500,000), having risen 3.5 percent in September 2021 alone and for flats (called "units" Down Under) over A$609,000 (£330,000)."
Higher prices for property could put some British expats off making the move to Australia.
However, Christopher told Express.co.uk: "Of course you can still find bargains, fixer-uppers, or more affordable areas.
"Going by state capital, Sydney is the most expensive and Hobart the cheapest."
Hobart is the capital city of Tasmania, the small island state off the coast of southern Australia.
Christopher added: "Perth and Adelaide, traditional British choices, are relatively inexpensive at half the price of Sydney, with Melbourne between the two."
Many Britons who choose to move to the Western Australian city of Perth have friends or relatives already living there.
Christopher said: "If you're a permanent legal resident of Australia you can buy just as an Australian can, with no restrictions.
"However, we find there are plenty of British people who want to buy without taking residency.
"For example, retired people who want a property near their young offspring who have emigrated to Australia, so they can stay there for a month or so every year without feeling like they're imposing.
"For these people, as well as investors, they will need to get the approval of the FIRB (the Foreign Investment Review Board), and they are limited to certain new-build properties.
"The application costs A$5,600 (£3,019) for a property costing up to $1million (£539,000)."
Potential British expats without residency will need to look at the extra costs carefully if they want to purchase a property in Australia.
However, Christopher said moving to Australia could become easier for non-residents depending on a new deal with the UK.
He said: "This could become easier in the near future, following the UK-Australia Free Trade Agreement signed this summer.
"Also bear in mind that Australia has different rules between states, so it's always worth checking in more detail."
While Australia has opened up international travel for some residents, British tourists will need to wait to visit the country.
Despite the higher cost, it's likely many Britons will still be looking to live the dream Down Under.
Source: Read Full Article