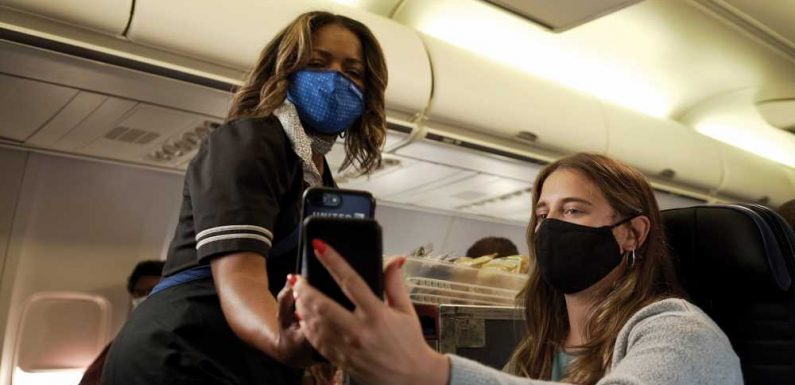 United Airlines flyers will soon have the option of using PayPal QR codes to make contactless payments onboard.
The carrier said the deployment will begin in November on select flights out of Chicago O'Hare and will be extended to its broader network by the end of the year.
United had already transitioned to all contactless onboard payments during the Covid-19 pandemic.
Currently, flyers wishing to make in-flight purchases must save credit card information through their Mileage Plus account ahead of departure. Flight attendants can then access that information and charge the card seamlessly while onboard.
More United Airlines stories
United is making it easier to use flight credits
United expands food and beverage service
United debuts contactless customer service at airports
___
With the PayPal option, United flyers will need to have the PayPal app downloaded prior to leaving the gate. Then they can use the app's function that allows for payment via a QR code. Once the code is generated, the United customer shows it to the flight attendant to be scanned.
United said it will be the first airline to introduce PayPal QR codes for in-flight payments.
Source: Read Full Article