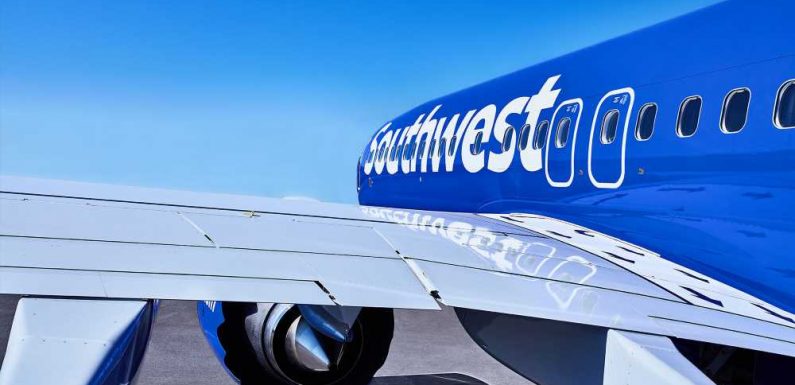 Southwest Airlines' operational difficulties over the weekend were not caused by a pilot sickout, maintains the union that represents the carrier's pilots.
The Southwest Airlines Pilots Association (SWAPA) issued a statement on Saturday that sought to diffuse speculation that the Southwest cancellations were being caused by a pilot labor action in protest of Southwest's vaccine mandate for employees.
"SWAPA is aware of operational difficulties affecting Southwest Airlines today due to a number of issues, but we can say with confidence that our pilots are not participating in any official or unofficial job actions," the union said. 
Last week, Southwest announced that it would require employees to be vaccinated by late November unless they apply for an exemption on health or religious grounds. The move, which the carrier made in order to comply with requirements of its status as a federal contractor, is sharply opposed by SWAPA. 
Southwest cancellations accumulate for third straight day
Heavy cancellations have continued into a third day at Southwest Airlines.
As of 11:45 Eastern time on Monday, Southwest had canceled 365 flights for the day, a figure that amounts to 10% of its Monday schedule, according to FlightAware.
Those cancellations follow a weekend in which Southwest canceled close to 2,000 flights, including more than 1,100 on Sunday, which was 30% of its Sunday schedule. 
Southwest did not immediately respond to an email Monday morning inquiring about the cause of its ongoing difficulties, as well as asking about a strategy to bring its operation in order and how the airline is compensating and accommodating impacted travelers. 
Related: Southwest executives address subpar on-time performance
In a statement posted to Twitter on Saturday, the carrier blamed the operational meltdown on air traffic control issues and disruptive weather. 
The FAA, however, said in a statement on Monday that no air traffic staffing shortages have been reported since Friday. 
"Flight delays and cancellations occurred for a few hours Friday afternoon due to widespread severe weather, military training and limited staffing in one area of the Jacksonville Air Route Traffic Control Center," the agency said. "Some airlines continue to experience scheduling challenges due to aircraft and crews being out of place."
Source: Read Full Article