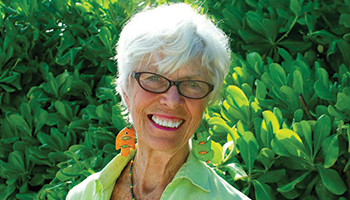 Tru by Hilton, the hotel company's midscale brand, marked its five-year anniversary with news of its upcoming debut in the competitive Caribbean and Latin America markets.
Tru, which has grown since its launch in 2016 to 200 newbuild properties, primarily in the U.S. and Canada, has 270 more hotels in the pipeline, according to Talene Staab, global head of Tru by Hilton. The three planned for the Caribbean include a property in Punta Cana, slated to open next year, and one each in Arecibo and San Juan in Puerto Rico, slated for 2023.
Elsewhere in Latin America, the Tru by Hilton Criciuma in Brazil will open later this year, the Tru by Hilton Monterrey Fundidora (Mexico) in early 2022, a second one in Brazil will also welcome guests next year, and one at the San Jose Airport in Costa Rica is expected to open in 2023.
Each of the hotels in this market will carry the Tru by Hilton name plus the specific location in each city, as in Tru by Hilton San Juan Condado.
"We do that with all the Tru hotels," Staab said. "It helps travel advisors and guests pinpoint the exact location in each city or region, and it identifies the property as a Hilton, especially for our 115 million Hilton Honors members."
Staab said that the Tru name was selected because "we wanted the name to be fun and also representative of our authenticity and value. Hilton did not have a midscale brand. Tru is just that. Tru hotels are not niche-driven. We cross all markets from multigenerational to couples, families, business travelers and sports groups, and we pull across all age groups."
All the Tru by Hilton hotels are franchise properties, and since the brand's launch nearly one of every four Tru hotels has been developed by an owner new to Hilton. In this franchise model, the construction costs are borne by the owner/developer.
"It is important for Tru by Hilton to be an affordable, consistent and fun brand," Staab said. "The lens we use for these hotels is that each property is simplified, streamlined and grounded in value."
The design model for the U.S. and Canadian hotels will be followed in the Caribbean and Latin America properties with some modifications, depending upon location and the owner's or developer's preferences. For example, room count in each of the U.S. and Canadian properties is 98 rooms, but "that number may fluctuate a bit" in the Caribbean and Latin America properties, Staab said, "somewhere between 77 and 154 rooms, but the average size will be 103 rooms."
Characteristics of all Tru properties are clutter-free rooms with a king or two queen beds; oversized windows; a large, wall-mounted television; minifridge; spacious bathrooms; tiled floors throughout; and a "landing zone" where guests can place their luggage and hang their clothes rather than using a dresser.
The desk is a portable chair attached to a table that enables allows the guests to use the chair wherever they want in the room. Wifi is available in the rooms and throughout the property.
Each hotel is inspired by its location and region, according to Staab. "All our hotels have a large mural that celebrates the area  done by a local artist and representative of the region.
"We'll have large glass panels by the elevators with locals' input on nearby sites, restaurants and activities," she said. "We expect that our guests will use the hotel as home base to explore the area, much as they do now in our U.S. and Canadian hotels."
The lobby is the heart of each Tru hotel. The lobby desk is circular, and each part of the lobby is defined as an eating zone, lounge zone, fun zone and work zone.
"We offer self-serve items, a Top It breakfast bar, and 24/7 market with snacks, light meal options, beer and wine. There's space in the lobby to eat, converse, play pool, hang out or work on a laptop in a soundproof cubby but still be part of the action," Staab said.
Employees wear fun tee shirts and jeans. "It's a team effort. Everyone helps everyone," Staab said.
Housekeeping services are by request, although each room is thoroughly cleaned after checkout.
Well before the Caribbean/Latin America properties open and the portfolio expands, Tru by Hilton is working closely with travel advisors. "We know they will help steer our future growth, just as they're doing now. We'll have promotions to build awareness of our arrival" in the Caribbean and Latin America market, Staab said.
Source: Read Full Article