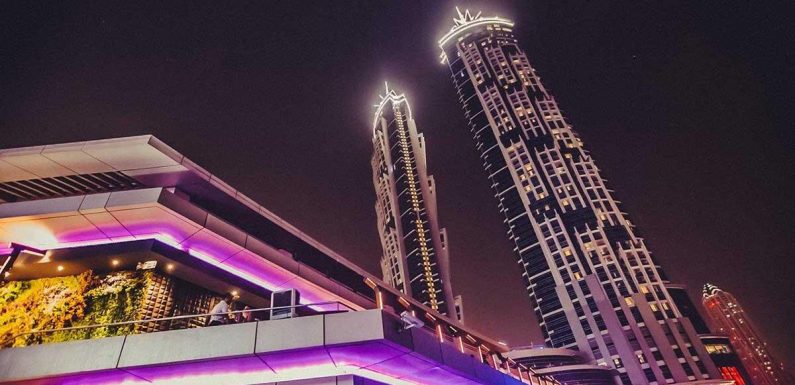 Coronavirus was a catalyst that accelerated key hotel-industry trends, including 'blesiure', personalisation and localisation, according to Sandeep Walia
Pent-up demand for travel is mainly driving the leisure market, which was the first to recover from the impacts of the pandemic.
After a turbulent eighteen months marked with an almost complete sector slowdown as coronavirus took its toll on the world, the hotel industry finally has reasons to see the 'glass half full', according Sandeep Walia, chief operating officer, Middle East at Marriott International.
As travel corridors gradually open up amidst increased global vaccination rates, people are eager to reclaim their activities and take to the skies again.
"We all know our industry was hit the hardest, be it hotels or airlines, and we [at Marriott] were no exception. The fortunate part for us in this region is that a lot of the countries have already opened up and there is pent-up demand," said Walia.
This pent-up demand for travel is mainly driving the leisure market, which was the first to recover from the impacts of the pandemic as "more and more people now want to take time off and spend more time with loved ones", said Walia.
"This is something we have seen clearly in every market that opens up, be it the UAE, Turkey or Jordan, leisure returned first. People were locked up so long, they wanted to get out and have a sort of change," he added.
Despite its negative impact on the industry, Walia described coronavirus as a "catalyst that accelerated some of the trends that had been emerging slowly in the industry" one of which is the mixing of business and leisure travel in what is being labelled "blesiure".
"This had started pre-Covid where we had people asking for WiFi in our resorts – because they still needed to work– and for the spa in our business hotels, in an attempt to get some 'me time'," he explained.
Sandeep Walia, chief operating officer, Middle East, at Marriott International.
Another trend that the pandemic accelerated is that of personalisation of the travel experience through technology. Around 60 percent of Marriott properties across the Middle East and Africa are giving their Marriott Bonvoy members the option of booking a room, checking in to it and using their mobile phone as a key to enter it, all through the Marriott Bonvoy app.
"It had also started pre-Covid but again the pandemic speeded this up because of the whole effort to go contact-light and so this played very well into that," explained Walia.
But here Walia was quick to emphasise that, in the hotel industry, "people come first". "It is the people that make up our industry,@" he said. "Technology helps, it is there to bring in choices, but the base will remain the human interaction for sure."
The third trend is towards cleanliness and hygiene with more visual cleanliness elements. "Pre-Covid you could never imagine a sticker on the floor in a luxury hotel but today that is luxury because people want to feel comfortable that a hotel is being proactive about cleanliness, a theme that is here to stay," said Walia.
With ten days to go to Expo 2020, opening its doors on October 1 and expected to attract 25 million visits, Walia said Marriott's 45 hotels in Dubai are already "seeing a positive trend in bookings but we cannot assume they are specifically for Expo and not the typical Q4 demand".
Marriott has 160 F&B outlets across its Dubai properties and several operating inside the six-month-exhibition itself and so Walia said: "We are ready to be a good host and are promoting Expo packages to our guests."
Source: Read Full Article