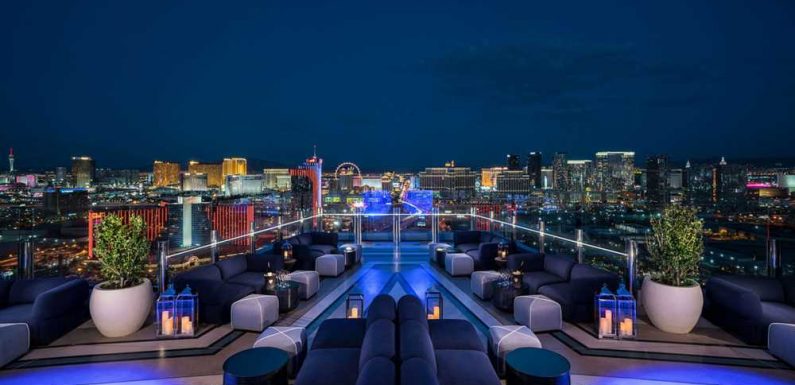 Ghostbar at the Palms Casino Resort, with one of the most breathtaking views of the Las Vegas Strip, will reopen Aug. 3.
Closed since the onset of the pandemic, Palms reopened in April under the ownership of the San Manuel Gaming and Hospitality Authority. Ghostbar, an indoor-outdoor spot perched on the 55th floor, has now been reimagined into what owners promise will be "the city's newest, elevated and most intimate Ultra Lounge experience."
There will be pop-up performances and DJs. Bands, dancers, specialty acts and surprise guests will join soul performer Midnight Skye on some nights.
The menu will feature specialty cocktails and one-of-a-kind Ghost Flights, a selection of spirits that include limited-edition bottling and rare finds.
"When we announced the reopening of the Palms Casino Resort, the first question we received was, 'Will the Ghostbar return?" said Cynthia Kiser Murphey, Palms general manager. "The outpouring of love for this venue was beyond our imagination, and we are so proud to bring it back to the Las Vegas community and excited to usher in a new era."
Ghostbar will start taking reservations on Aug. 10 for tables available beginning Aug. 17.
Source: Read Full Article