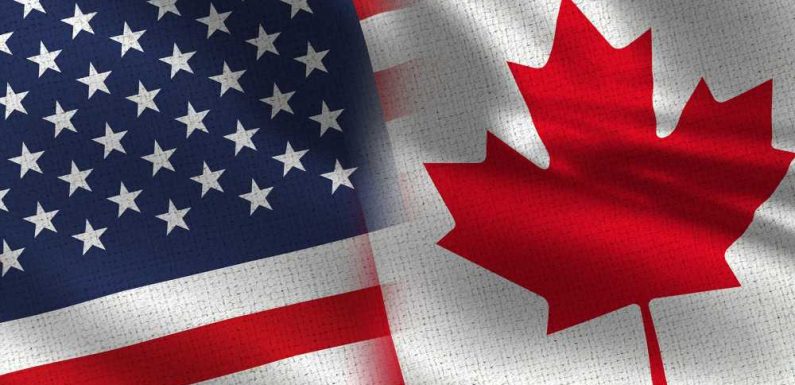 Canada next month will open its border to U.S. travelers fully vaccinated against Covid-19, with a wider opening to the rest of the world to follow in September, the Public Health Agency of Canada announced on Monday.
U.S. citizens and permanent residents who are at least two weeks beyond their full vaccination dosage can travel to Canada without quarantine starting Aug. 9. Vaccinated travelers still must provide a negative Covid-19 test taken prior to arrival, but fully vaccinated travelers will not need to be tested again after arrival unless they are randomly selected to take a test as part of a new border testing surveillance program at both airports and land borders. Travelers will need to submit their travel information to the ArriveCAN app or web portal as well.
"We have been fully engaged with our American counterparts, given the deep economic and family ties between our two countries," Canada Minister of Public Safety and Emergency Preparedness Bill Blair said in a statement. "Today's announcement is another big step in our approach to easing border measures, which is guided by facts, scientific evidence and the advice of our public health experts."
Canada also will allow international flights starting Aug. 9, to land at five additional airports: Halifax, Quebec City, Ottawa, Winnipeg and Edmonton. Currently, international flights are allowed to land only at four Canadian airports: Montreal, Toronto, Calgary and Vancouver.
Additionally, Canada on Aug. 9 is ending its requirement for arriving international travelers to spend three nights in a government-authorized hotel. Fully vaccinated arriving travelers will not have to quarantine but will still be required to present a quarantine plan in case it is needed, according to the agency.
Canada plans to open its borders to any fully vaccinated traveler on Sept. 7, "provided that the domestic epidemiologic situation remains favorable," according to the agency. The Canadian government still is advising Canadians to avoid nonessential international travel, however.
WestJet and Air Canada each have announced plans to restart and add some new international routes in recent weeks, and WestJet in a statement called Monday's reopening announcement encouraging.
"Since the onset of the pandemic, we have been advocating for a plan that supports the safe restart of air travel," according to the statement. "Today's announcement by the government is a significant and positive step forward."
Air Canada on Monday announced a new summer transborder schedule covering 55 routes and 34 destinations in the United States in light of the government's announcement. Routes that will be restarting in August and September include: from Montreal to both Las Vegas and Washington National; from Toronto to each Austin, Texas; Charlotte, N.C.; Cincinnati; Cleveland; Dallas; Fort Myers, Fla.; Las Vegas; Minneapolis; Nashville; Phoenix; Pittsburgh; Raleigh-Durham, N.C.; Seattle; and Washington National; from Vancouver to each Chicago, Honolulu, Las Vegas, Maui, Newark and San Diego; and from Calgary to Phoenix.
The carrier plans to restore services to all 57 of the U.S. destinations it served prior to the pandemic "as conditions allow," according to Air Canada SVP of network planning and revenue management Mark Galardo.
United Airlines on Monday announced that in September it will add daily service from Denver to Vancouver, a second daily flight from San Francisco to Vancouver and daily service between Newark and Toronto. In addition to the daily flight from San Francisco to Vancouver, United currently is flying daily between Denver and Calgary, between Montreal and Washington, D.C., and between Toronto and both Chicago and Washington, D.C.
Source: Business Travel News
Source: Read Full Article