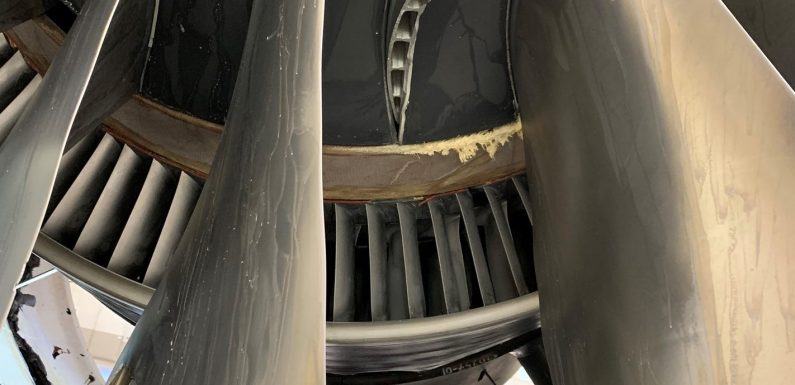 Investigations of aircraft accidents and incidents can take more than a year, but officials often get an early read on factors that may have played a role.
On Monday, two days after the high-profile engine failure on United Airlines Flight 328 from Denver to Honolulu, the National Transportation Safety Board held its first briefing on the incident, highlighting potential metal fatigue to an engine fan blade and documenting a "loud bang" heard on the cockpit voice recorder.
NTSB Chairman Robert Sumwalt provided details on how the in-flight emergency unfolded and offered preliminary findings.
The highlights from the NTSB briefing:
► About four minutes after takeoff from Denver International Airport early Saturday afternoon, when the plane was at 12,500 feet and traveling at 280 knots, "a loud bang was heard" on the cockpit voice recorder and increased vibrations were recorded on the affected engine. The pilots declared an emergency with air traffic controllers and began a critical in-flight checklist, including the shut down of the engine.
Boeing 777 grounding explained, visually: Pratt and Whitney engine failure involved in two incidents on same day
Source: Read Full Article