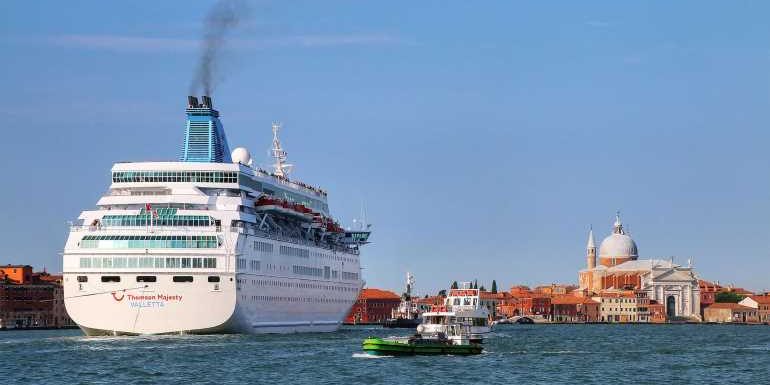 The Italian government will pay 57.5 million euros in compensation to cruise companies affected by the decision to ban large ships from Venice's lagoon, according to Italian news outlets. 
According to European digital news publisher The Local, Italy's infrastructure ministry said that about 30 million euros had been allocated for shipping companies that incurred costs in "rescheduling routes and refunding passengers who canceled trips" in 2021, and that another 27.5 million euros — five million this year and the rest in 2022 — was allocated for the terminal operator and related companies. 
Authorities in Venice approved a ban on cruise ships entering the Giudecca Canal, which took effect in August. The ban was implemented after a years-long campaign in which critics argued that  the ships pollute the canals and contribute to erosion of the city's foundation. 
Large cruise ships now have to dock at the nearby port of Marghera. Smaller cruise vessels can still dock in the city and pass through the Giudecca Canal.
Source: Read Full Article