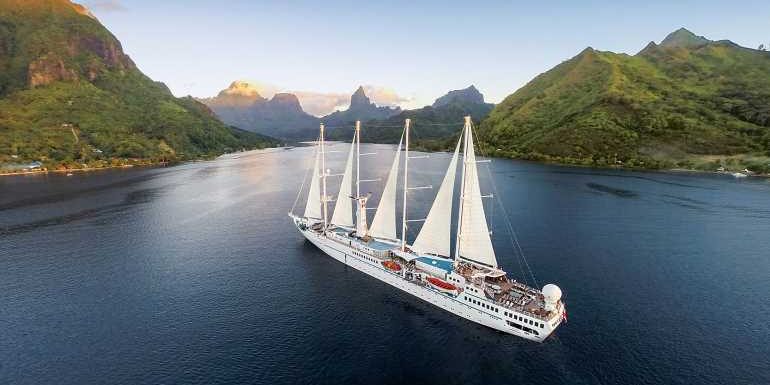 BORA BORA — Windstar president Chris Prelog said he wants to increase the cruise line's capacity in Tahiti and ultimately "own" the market for the bucket-list destination.  
To do that, he said the cruise line plans to bring a larger ship to sail in French Polynesia year-round.  
"We definitely want to be the ones owning Tahiti," he told about two dozen top-selling travel agents during a meeting on the island of Bora Bora on Jan. 31 during a seven-day cruise in French Polynesia. 
"If someone says to you, they want to go to Tahiti, Windstar needs to be up front and center as the only way to see Tahiti."
While Windstar executives are hesitant to say they have any firm plans or target dates, they say they're looking at shifting their largest wind vessel, the 342-guest Wind Surf, to Tahiti. That move would build capacity by nearly 200 guests per voyage.  
Normally, the 148-passenger Wind Spirit travels the islands year-round, although that ship is currently dry-docking in Singapore for maintenance. The 312-guest Star Breeze is currently taking its place at less than 50% capacity in the French Polynesian islands until the Wind Spirit returns.  
A formidable Windstar competitor in French Polynesia is the 330-guest Paul Gauguin, a ship owned by French cruise company Ponant. The ship, which was built in 1997, is a longtime stalwart in French Polynesia cruising.
Source: Read Full Article