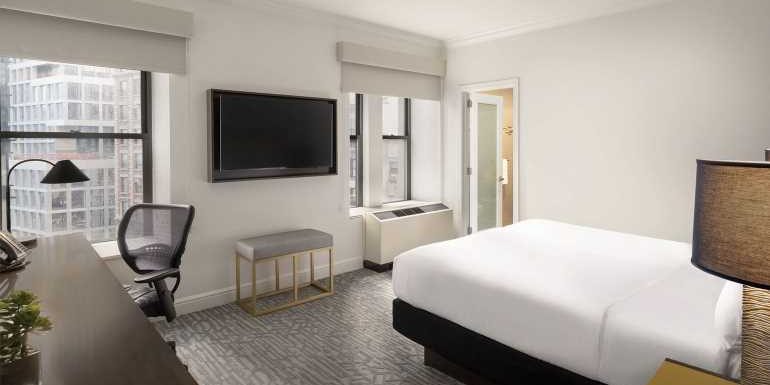 The Martinique New York on Broadway reopened Dec. 1 in the city's midtown south district following an extensive interior renovation.
Renovations at the historical, 531-room property, a member of the Hilton Curio Collection, include a new fitness center and revamped common spaces, guestrooms and suites.
The hotel's lobby has been adorned with new velvet blue and gold furnishings and a curated art collection. Among its most impressive features is a marble spiral staircase constructed in 1907 and a 15th-century clock built by the clockmaker for King James I.
Guestrooms have new, contemporary furnishings, Manhattan-inspired artwork, new bathrooms and design elements that invoke the 1920s.
New food and beverage choices
In 2022, Martinique New York on Broadway will debut new food and beverage venues from "Top Chef Masters" alumni Franklin Becker and restaurateurs Stephen Loffredo and Tora Matsuoka. Plans call for a new American grill concept and a cocktail lounge featuring a small plates menu as well as a coffee kiosk with house-made pastries, baked goods, and to-go light fare. A doughnut shop is also in the works.
• Related: Civilian hotel makes its Broadway debut
The Early Edition, which features breakfast all day and a menu of other items that vary by season, is currently open.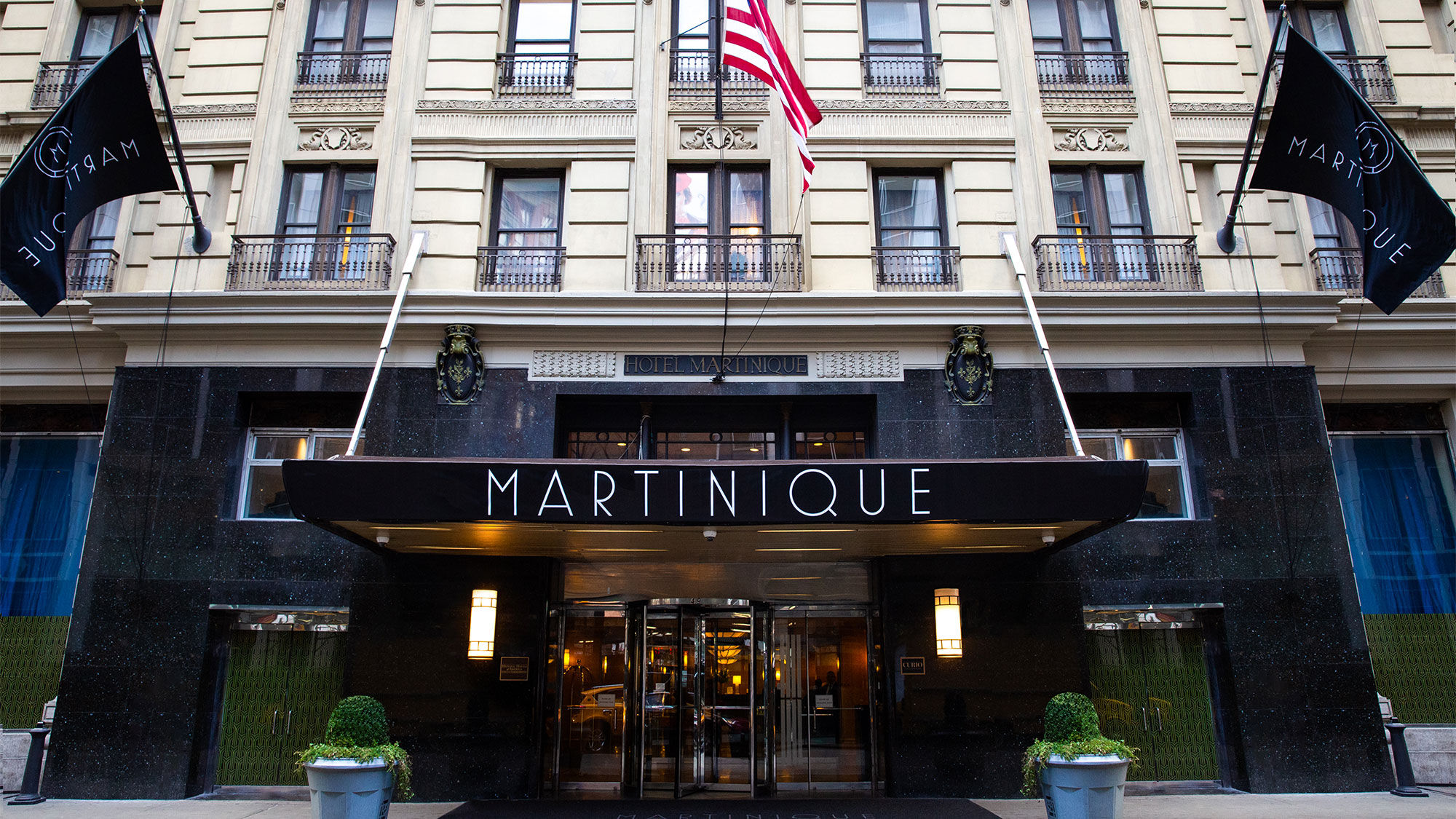 The Martinique is located one block from the Empire State Building in a beaux-arts building that originally opened in 1898 and has been designated as a New York City landmark. It offers 14 event rooms with roughly 9,000 square feet of recently renovated space for corporate meetings and training, social events and conferences for up to 500 guests.
Oklahoma City-based Burnett Equities purchased Martinique New York on Broadway in November for $55.5 million after its previous owner, Herald Hotel Associates, filed for bankruptcy in 2020 and put the property up for sale.
Source: Read Full Article