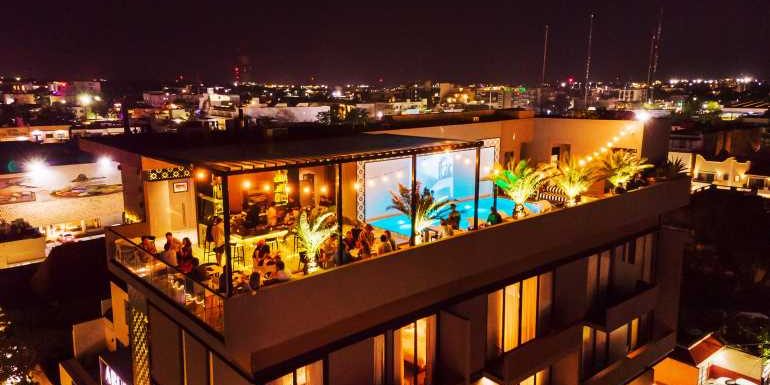 Life House has raised $60 million in Series C funding led by new investors Kayak, iNovia Capital and Derive Ventures.
The round also has participation from existing investors Thayer Ventures, Tiger Global, JLL, Trinity Ventures, Sound Ventures and Cooley LLP among others.
Life House and Kayak have been working together since last spring with the opening of Kayak Miami Beach, a hotel managed by Life House. In mid-November, the partners announced two additional hotels branded as Kayak properties and operated by Life House, both in Playa del Carmen, Mexico.
CEO Rami Zeidan launched Life House in 2016 as a brand and operator for independent hotels, using its proprietary suite of software that has solutions for revenue management, marketing, financial operations and property operations.
The company now operates more than 50 hotels in North America, including the three Kayak properties, and says the software platform is "comprehensive and mature enough" to begin selling it directly to hoteliers and operators. 
"We've always been on the mission to build autonomous hotels by developing software that makes hotels maximally profitable and easy to operate," Zeidan said. "After successfully building this powerful software and seeing the results on our managed hotels, we're excited to increase our impact by selling it to other independent operators and owners who are vastly underserved by the solutions that exist today."
Life House says its software is helping the properties it manages increase profitability by more than 200% and net revenues by more than 45%. The new funds will be used to continue developing the cloud platform and selling it to hoteliers around the world.
"We're reimagining the hotel experience with Life House as our software and operations partner," says Steve Hafner, Kayak CEO. "Our investment will help accelerate innovation and the expansion of Kayak's hotel initiatives."
Life House's current hotels range in size from 14 to 375 rooms, but the company says it can be a solution for hotels of any size.
Source: PhocusWire
Source: Read Full Article