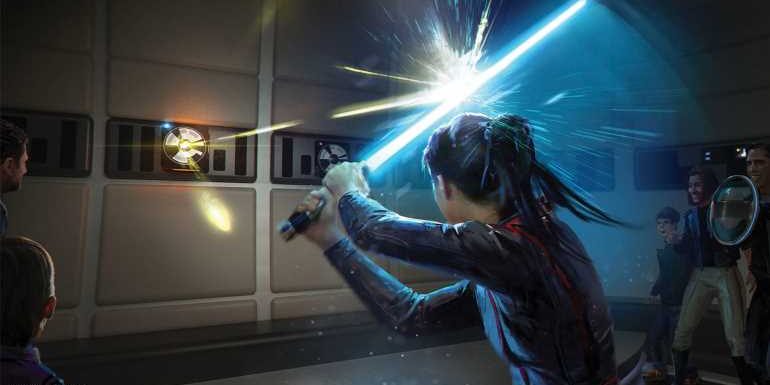 The Force is strong with travel advisors when it comes to selling Disney's new Star Wars-themed hotel, Star Wars: Galactic Starcruiser.
The Walt Disney World Resort hotel, which will open in Orlando on March 1, is selling well, and it already has theme park fans wondering if its concept — almost like a land-based version of a cruise — will catch on with other popular franchises and parks. 
Disney unveiled plans for Galactic Starcruiser in 2017. Billed by Disney as an "experience" instead of a hotel, guests will follow an itinerary over their two-night stay, including a theme park visit.
"I think it's a genius idea," said Sue Pisaturo, president of Small World Vacations (No. 51 on Travel Weekly's 2021 Power List) in Washington Township, N.J. "How wonderful to give families a place to come together and get lost in this alternate reality. I think it's the next step for entertainment and vacationing."
Beci Mahnken agreed. The CEO of MEI-Travel and Mouse Fan Travel of Issaquah, Wash., said Star Wars fans immediately booked when reservations opened in October.
Bookings have slowed since, but Mahnken believes as soon as posts start hitting social media again, more guests will consider adding a stay at Galactic Starcruiser to their Disney World vacation.
In the first few weeks bookings were open, Glass Slipper Concierge in San Antonio booked more than 70 families for the hotel, president and founder Cara Goldsbury said. Suites sold out "in a matter of weeks," and only standard cabins are currently available through September (the latest dates for which reservations are available at the moment).
Talking the Star Wars talk
Pisaturo estimated that Small World Vacations agents have handled around 150 reservations. And with a price tag starting at about $5,000 for two people per two-day experience, it's a nice commission, especially when paired with a Disney resort stay or cruise. 
Her agents educated themselves on all things Star Wars to prepare to sell the hotel, something Pisaturo recommended any agent do if they have Star Wars fans among their clients.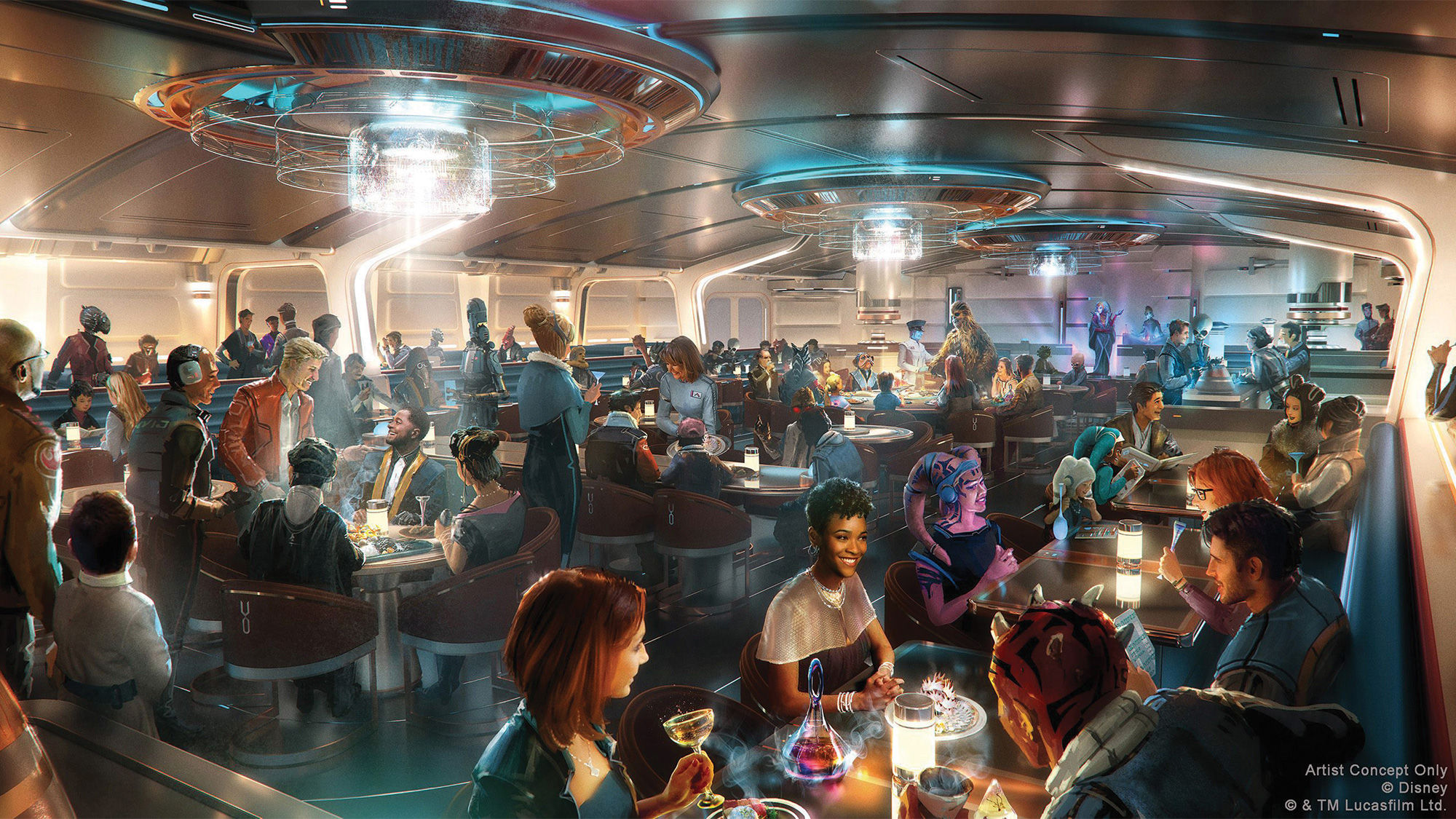 "The guests will feel they're in good hands, that you 'get' them," she said. "I think it'd be a disservice not to. This is such a specific product. It's such a specific experience."
Federico's agents have also been linking Starcruiser stays to Disney Cruise Line sailings featuring Star Wars Day at Sea.
Advisors believe there is a long pipeline of Star Wars fans waiting to stay at the Galactic Starcruiser, and the fan base is continually widening, Goldsbury said, especially with new Star Wars content premiering on Disney's streaming service, Disney+.
Waiting on Hogwarts
The popularity of the Star Wars hotel has many wondering if more themed experiences like it will be forthcoming from Disney, or perhaps its nearby competitor, Universal Orlando Resort.
"I'm sure Universal's brain is ticking away as we speak," Goldsbury said. "It's surprising to me that a Harry Potter-themed hotel has not already opened at Universal, given the extreme popularity of those areas of their theme parks."
Mahnken said she believes it's "just a matter of time before others jump on the bandwagon" if Galactic Starcruiser is profitable. Her mind immediately jumped to the possibility of Harry Potter, as well.
"The idea of a disruptor in the hotel space is really exciting," she said.
Source: Read Full Article