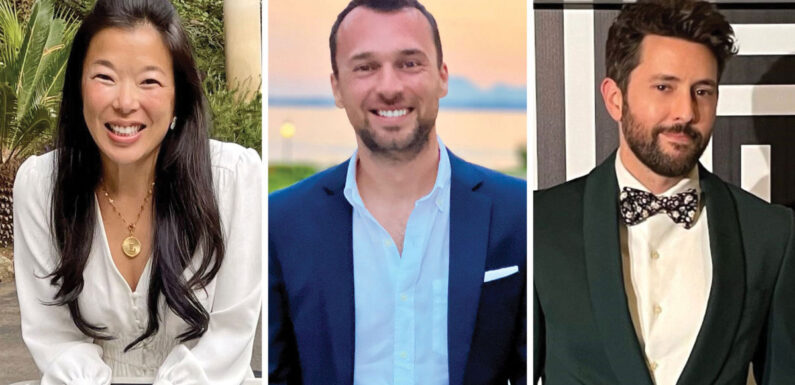 Avance Collective, a nonprofit from three travel industry professionals, has launched with the goal of providing others in the industry a reputable charity to which to donate, even if it's just a small amount annually. The collective, in turn, will support other charities with several yearly donations.
"The goal is really to create a fund that will unite everyone in the travel industry who's willing to donate, and who maybe was having a hard time figuring out where to donate," said one of Avance's co-founders, Geoffrey Ravoire, who is also Huffman Travel's travel and marketing director.
Ravoire said he and his fellow co-founders — Lindsey Gift-Silver, Oetker Collection's head of sales, North America, and Chris Reed, the Ranch Malibu's vice president of global sales — wanted to make it easy for those willing to donate to good causes.
"It can be $100 a year, but when it's 1,000 people donating $100, all of a sudden that's a lot of money that's going to a cause," he said.
Avance Collective will donate all funds raised evenly among four pillars the co-founders have identified, with donations in March and September each year. While the pillars are fixed, Ravoire said, the charities they donate to could differ in the future.
The first pillar is to support future travel professionals. Avance's first round of donations will go to supporting students at the Dedman College of Hospitality at Florida State University.
The second pillar is to support the LGBTQ community, with the first round of donations going to the Trevor Project.
Thirdly, Avance will support underserved groups via microloans to entrepreneurs in destinations where advisors send clients, hoteliers have properties and DMCs operate. Avance will grant the loans via Kiva.org. Donors will help determine what loan requests are granted.
Finally, Avance will create an emergency relief fund. The beneficiaries will depend on needs at the time.
The four pillars are important to Avance's co-founders, Ravoire said, but also diverse enough for others to identify with.
"We know that we can't please everyone," he said. "That's just impossible. But we tried to have a wide enough approach that everyone could find a piece that they relate to."
Avance went through a soft-launch period and has already attracted dozens of donors, dubbed "Avancers," from the industry.
Donations can be made online.
Source: Read Full Article