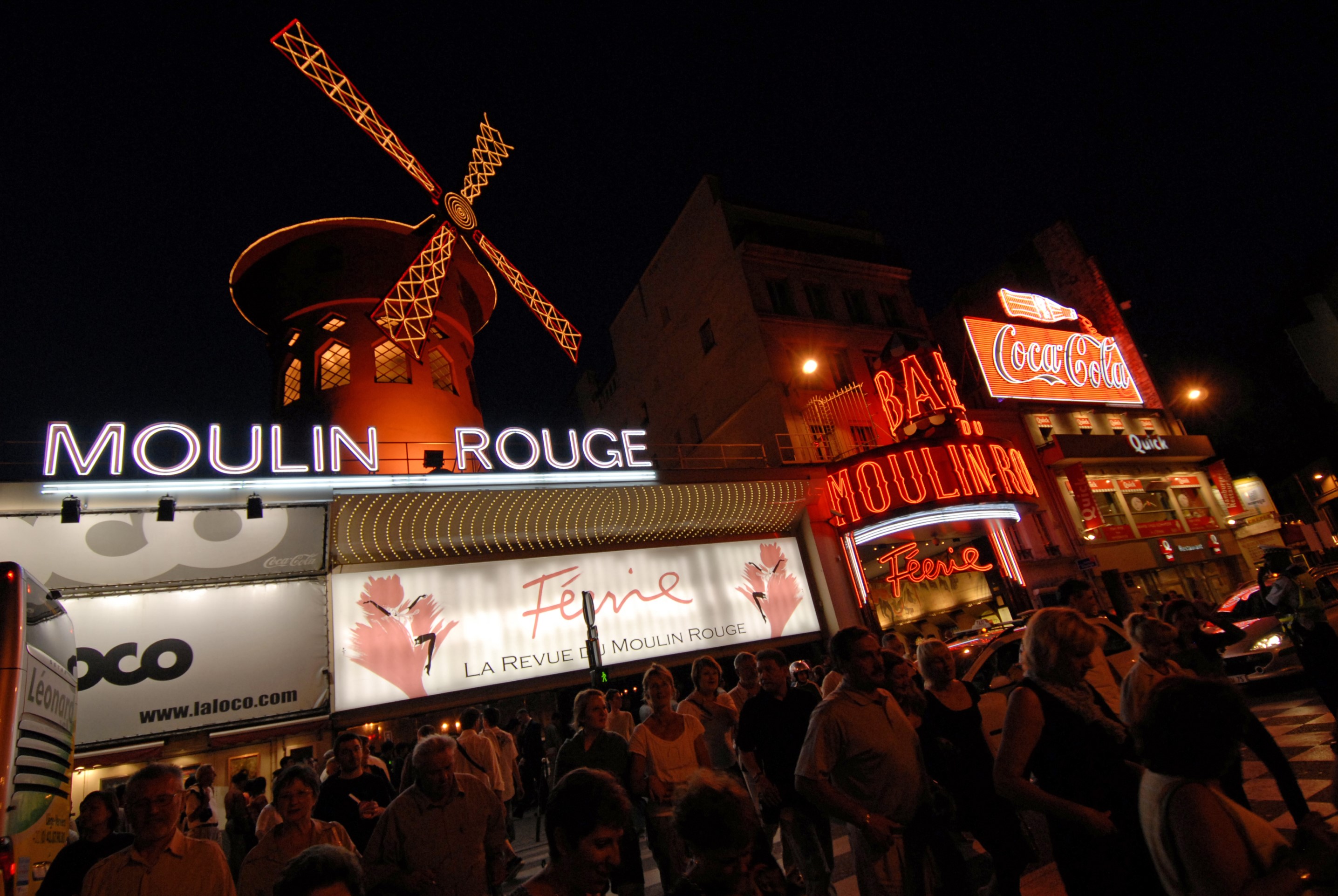 Worst Tourist Attractions in the World
With everybody posting anything and everything online these days, it's easy to get caught up in the FOMO. But you should save your precious travel days and dollars by making a point to avoid these downright worst tourist attractions in the world that include a fruit-themed statue in Australia, a wall full of gum in Seattle and many other global letdowns.
Hollywood Walk of Fame – Hollywood, California
For most people, it's even less exciting than you can imagine to walk down a street crowded with tourists in Hollywood to peer at brass stars embedded in concrete. The Hollywood Walk of Fame is easily one of the worst tourist attractions in the USA.
The Big Banana – Coffs Harbour, Australia
Surely one of the worst tourist attractions Down Under, this oversized fruit statue in New South Wales that heralds a banana-themed amusement park is hardly worthy of your down time and vacation dollars. Concentrate on the pretty beaches along the Coffs Coast, instead.
Nassau, Bahamas
The Bahamas is full of beautiful islands where you can have powdery beaches and crystal-clear waters nearly all to your lonesome. So why would you spend your time in the cruise ship-heavy capital of Nassau, easily one of the worst tourist attractions in the Caribbean for all its kitsch shopping and overpriced attractions?
Four Corners Monument – Utah
Let us save you the suspense. It's truly not that exciting to stand on the quadpoint where the four states of Utah, New Mexico, Arizona and Colorado meet. Spend your time exploring all the nearby national parks, instead.
Mall of America – Minnesota
You can go shopping almost anywhere in the U.S., so why would you come to Minnesota just to spend your time indoors frequenting retailers you can most likely find back home? On that note, give the Mall of America a big, fat miss.
Sydney Fish Market – Australia
Sydney is one of the world's great cities, with an ideal mix of urban and beach culture and some of the best foodie culture of anywhere. So why spend your time at this pungent and overcrowded fish market with expensive seafood when you can find an excellent restaurant with a view elsewhere in town?
Avenue of Stars – Hong Kong
Did you come all the way to Hong Kong, one of the most fascinating and food-centric cities in the world, to take a photo of a Bruce Lee statue and pretend you're in Hollywood? We didn't either. Focus your precious vacation time elsewhere in town.
Graceland Mansion – Memphis, Tennessee
Only the hardest of hard-core Elvis fans are going to be thrilled to be at this Memphis mansion once owned by the famous rocker. Listen to your favourite song to honour The King and steer clear of the maddening crowds.
Gum Wall – Seattle
Gross. Gross gross gross. Seattle has so much natural beauty and urban culture to enjoy, we can't imagine who in their right mind would want to spend their time staring even for a minute at this wall of masticated sugar and synthetic rubber near Pike Place Market.
Tokyo Disneyland
The crowds are the stuff of nightmares and not fairy tales at Tokyo's Disney Resort, where you'll spend your time standing in lines for almost everything. Ask yourself one question: did you come to Japan for the mouse? If the answer is no, this attraction is a firm no, too.
Blarney Stone – Ireland
An obligatory lip-smacking of the Blarney Stone at Blarney Castle outside of Cork city is a rite of passage for many a tourist to Ireland. But do you really want to do the ritual lean back and place your lips where millions of mouths before you have gone? Yeah, we thought not.
Dunn's River Falls – Jamaica
Lush and verdant Jamaica is loaded with waterfalls and pretty swimming holes. But while Dunn's River Falls near Ocho Rios can look like a stunning oasis on Instagram, in reality it's swarming with cruise ship passengers nearly every day of the week. Any visions you have of a quiet pool for a swim will be instantly shattered.
Baldwin Street – New Zealand
Allegedly the world's steepest residential street, Baldwin Street in Dunedin, New Zealand is hardly worthy of a visit considering the nearly endless natural attractions in Kiwi land. If you do decide to take the 10 minutes to walk up it, however, rest assured there's a water fountain for refreshment at the top.
Alligator Farms – Florida
The Sunshine State is full of alligator-themed attractions where you can spot the reptiles in captivity—usually piled atop each other in an overcrowded enclosure. For a much more natural view, bypass these tourist traps and opt to see the animals in a natural setting like the Everglades or one of the many state parks instead.
Little Mermaid – Copenhagen
Copenhagen is surely one of the most pleasant cities in Europe, if not the world. But seeing the statue of the Little Mermaid on the harbour here is a massive disappointment for many people. For starters, the bronze statue is much smaller than you might imagine. And its position just offshore and the fact that there's usually tons of tourist traffic around it only makes it that much more underwhelming.
Niagara Falls – New York/Canada
The power of Niagara Falls is no doubt impressive, but what you don't see in most of the photos of the thundering waterfalls is all the tourist trap hoopla around them. We're talking crowds, trinket shops, traffic lights. Opt for a more mild waterfall in a more serene setting, we say.
Times Square – New York
With flashing neon, the odd naked cowboy and crowds of tourists neglecting to look where they're walking, Manhattan's Times Square is a cacophony of city sights and sounds that can be fascinating for the first-timer to see. But it's also rip-off central when it comes to tourist trap restaurants and shops, so consider yourself warned.
Plymouth Rock – Massachusetts
A rock in the sand that you'll likely have to wait eons in line to lay eyes on. That's Plymouth Rock. We say go ahead and appreciate the history and story of the people who landed here without forcing yourself to waste time seeing the rock itself.
Cadbury World – Birmingham, England
Just because you love the chocolates doesn't mean visiting the world of Cadbury is worth it. Expect long lines, limited attractions, overpriced food and general overall disappointment. You're better off just staying home with a bag of the tasty chocolates instead.
Rock of Gibraltar
Visiting Europe is always a good idea. But there are endless options you should choose on the continent over seeing the overrated Rock of Gibraltar. The rock here jutting out of the Mediterranean in Spain actually belongs to England. It's home to overpriced and poor-quality restaurants, tourist shops that claim to be duty-free but don't really have any deals and the anti-climactic cave complex, St. Michaels.
Temple Bar – Dublin
Overpriced and crowded, Dublin's Temple Bar consistently disappoints tourists who make what feels like a mandatory pilgrimage here. Opt for a more local Irish pub instead where the pints are more affordable and the crowds more authentic.
Tourist Train of Montmartre – Paris
Montmartre in Paris is easily walkable. So why would you shell out euros to climb aboard this silly little train that putt-putts its way through the crowds on a route you could stroll through just as quickly? Non, merci.
Moulin Rouge – Paris
Moulin Rouge is another worst Paris tourist attraction to say non to. The nightclub's heyday has long since passed, and it's not worth shelling out the big bucks (er, euros) for a canned cancan experience alongside the tourist hordes here.
Cadillac Ranch – Texas
Cadillacs submerged nosedown in the dirt and covered with graffiti may catch your eye at this Amarillo attraction, but it's not as cool as it sounds. Sure, you can spray-paint the cars yourself, if you like, but good luck enjoying the rest of your road trip with that sticky spray paint you can't get off.
Abbey Road – London
It's hard to throw anything related to the legendary Beatles under the bus, but if there's one Beatles attraction worth missing, it's this crosswalk in north London pictured on the iconic Abbey Road album cover. It's a crosswalk, and it's crowded with tourists wanting to photograph themselves strolling casually across it. Ask yourself if there aren't better things to see in amazing London Town.
Gondola rides – Venice
Here's another worst tourist attraction that always manages to look romantic in photos but rarely lives up to the hype. Picture yourself being pushed through canals ridden with odors and laden with other camera-wielding tourists, looking at the walls of homes on a fixed route. Italy feels most like a theme park here.
Grand Bazaar – Istanbul
Turkey's most touristy shopping experience, the Grand Bazaar is full of insistent salesmen and more made-in-China junk than you're probably imagining. Sure, there are some finds here, but the bulk of the items for sale are overpriced and, in many cases, imported. Stroll in, admire the hall's interesting architecture, then bolt for Istanbul's many worthier attractions.
Spanish Steps – Rome
The 174 steps that ascend from Rome's Piazza di Spagna are just that—an outdoor staircase. And one packed with tourists and would-be swindlers and pickpockets, to boot.
Clovelly, England
England is full of quaint villages worthy of a visit, but Clovelly in North Devon feels like a true tourist trap. For starters, you have to pay to park your car and enter the village, which is open to foot traffic only. Once you arrive, the cobbled main street is awash in overpriced souvenir shops selling knickknacks you don't need and packed with crowds. As the Brits say, best to give it a miss.
Roswell, New Mexico
Supposedly home to an alien crash site, Roswell sells its extraterrestrial side hard and has built a tourist business around it. The result is alien and UFO everything everywhere, and little substance to back up the lore.
Source: Read Full Article