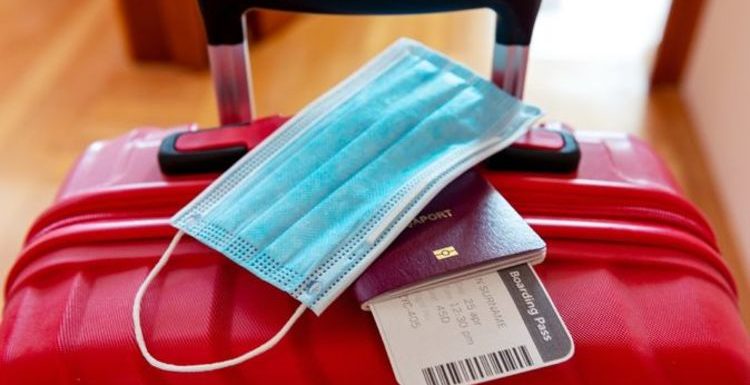 Priti Patel calls out influencers for travelling during pandemic
Government ministers are looking into a controversial policy that would allow those who are fully inoculated to be allowed to travel out of the UK. As Brits begin to look forward to a summer with less restrictions, there could be restrictions put in place on who is and who isn't allowed to travel abroad this summer.
The number of people who have now received their first dose of the vaccine has now surpassed 10 million, thanks to the incredible efforts of NHS workers up and down the UK.
It has been reported that research groups have been set up on the subject.
The news comes as attention turns to what will happen to international travel once vaccinations are more widely rolled out throughout the UK and worldwide.
Foreign Office minister James Cleverly earlier avoided confirming the news, only telling Sky News that countries will "set their own border measures".
Mr Cleverly also told BBC Radio 4's Today programme on Friday: "The decisions that individual countries make about their own incoming arrangements is obviously up to them.
We will use your email address only for sending you newsletters. Please see our Privacy Notice for details of your data protection rights.
"We are incredibly proud of the speed and the breadth of our vaccination rollout and of course, I think the whole world hopes, that the vaccination programme will be a way of getting back to normality."
Asked if the UK would help in providing certificates, he said: "It is often the case that the entry requirements for countries are for vaccines or inoculations, and that is not an uncommon practice.
"We will work with international partners to help facilitate their border arrangements and their immigration arrangements."
What is a vaccine passport?
The concept of vaccine passports has not yet been created, but it could include adding a mark or note on your passport when you are checked at an airport that will show if you have or haven't had a coronavirus shot.
Two countries have now announced plans for so-called vaccine passports, prompting further speculation that the UK could be next in line.
Sweden's Government announced on Thursday that it plans to launch a digital coronavirus vaccine passport in time for the summer holiday season.
Denmark has announced similar measures, with the first version of the document to launch by the end of February.
DON'T MISS
Is Greece open to UK tourists? [INSIGHT]
Hotel quarantine UK rules: What are the rules for quarantine hotels? [EXPLAINER]
UK red list countries: Which countries will need quarantine hotels? [LIST]
Will I need one to go abroad?
The Foreign Office, the Department for Transport and the Department of Health and Social Care are working on 'options' for travellers to countries that may demand such proof, The Times has reported.
Reports that ministers are considering such a move have not been confirmed by the Government.
Instead of countries confirming that they need proof of inoculation to let you in, some airlines have already confirmed they will ask for proof of vaccination prior to boarding or booking a flight.
Short-haul carriers like Ryanair, EasyJet and Aer Lingus may not introduce any such red tape, according to some reports.
However, many airlines have been calling for rapid testing at airports to ensure people can fly without spreading the virus.
Many countries already require proof of a negative test prior to boarding your flight.
Some countries around the world require you to have proof of vaccination for various diseases, so the move is not exactly uncommon – for example, you need a yellow fever certificate to travel to several countries.
Source: Read Full Article