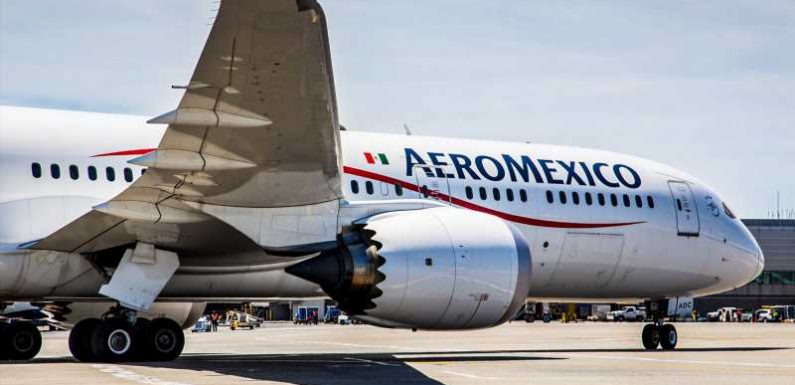 Load Error
The U.S. Federal Aviation Administration said on Tuesday that it would downgrade Mexico's aviation safety rating from Category 1 to Category 2 on its aviation safety scale, a move that could have major consequences as travel demand to Mexico reaches an all-time high.
Want more airline-specific news? Sign up for TPG's free new biweekly Aviation newsletter!
The downgrade comes following a review of Mexico's civil aviation regulators that took place from October 2020 to February 2021. News of the coming downgrade was first reported by Reuters on Friday.
Countries designated as Category 2 are considered by the FAA to not meet international safety standards set by the International Civil Aviation Organization (ICAO), the United Nations body overseeing global air travel.
Under the Category 2 designation of the FAA's International Aviation Safety Assessment Program (IASA), Mexican airlines could continue to operate existing service to the U.S. However, they would be barred from launching new routes or frequencies, and could not codeshare with U.S. airline partners.
The news has the most immediate implications for Delta Air Lines, which code-shares extensively with fellow SkyTeam member and joint venture partner Aeromexico. Delta owns a 49% stake in the Mexican flagship airline. The two airlines plan to operate about 4,000 flights between Mexico and the U.S. in June, according to data accessed through Cirium, and more than 4,300 in July.
Reuters previously reported that the FAA's concerns involve Mexico's oversight of airlines, rather than acute flight safety issues.
The FAA said in a statement that it was "fully committed to helping the Mexican aviation authority improve its safety oversight system to a level that meets ICAO standards," at which point the country could return to a Category 1 rating.
More: Mexico's 'stoplight system' explained: What a Cancun lockdown would mean for your trip
Mexico has been among the most popular destinations during the COVID-19 pandemic. U.S. airlines have redirected capacity to the market from other, less-feasible markets, such as Europe and Asia.
The FAA downgraded Mexico in 2010, but returned the country's Category 1 rating within about four months.
This is a breaking story. Check back for updates. 
Featured image by Wyatt Smith/The Points Guy
SPONSORED: With states reopening, enjoying a meal from a restaurant no longer just means curbside pickup.
And when you do spend on dining, you should use a credit card that will maximize your rewards and potentially even score special discounts. Thanks to temporary card bonuses and changes due to coronavirus, you may even be able to score a meal at your favorite restaurant for free. 
These are the best credit cards for dining out, taking out, and ordering in to maximize every meal purchase.
—
Editorial Disclaimer: Opinions expressed here are the author's alone, not those of any bank, credit card issuer, airlines or hotel chain, and have not been reviewed, approved or otherwise endorsed by any of these entities.
Source: Read Full Article