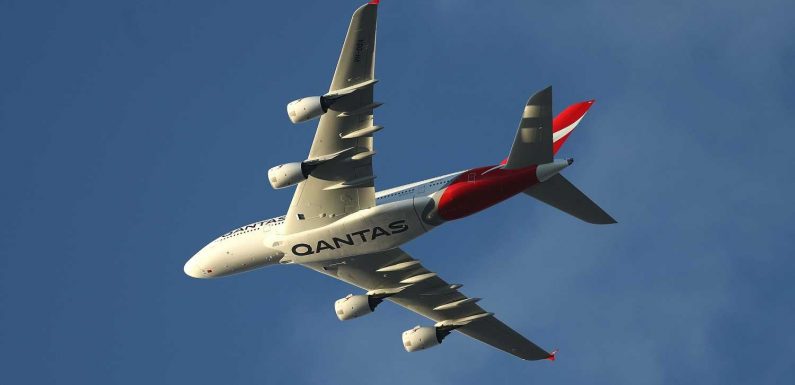 In a year that saw record lows in airline passenger numbers and countless new health protocols for fliers that did board planes, safety on aircraft was no doubt top of mind for travelers throughout 2020.
"No review of aviation in 2020 can ignore the enormous impact that the COVID-19 crisis has had on the airline industry," Dutch aviation safety organization TO70 wrote in a safety review, noting that retraining staff and reintegrating parked aircraft into fleets will need to be executed properly to eliminate ongoing safety concerns.
But the pandemic was not the only air safety hazard last year. There were five fatal passenger crashes in 2020 with a total of 299 fatalities, according to TO70. Even amid drastically reduced flight schedules, the year's accident numbers were not far from 2019's eight fatal crashes and 257 fatalities.
"Whilst the accident rate for 2020 remains low, the circumstances around a number of the accidents is cause for concern," TO70's review says. For example, one of the crashes, on board a Ukraine Airlines 737 jet flying over Iran, was due to "unlawful interference," as it was shot down above Tehran last January. Three other fatal crashes involved runway excursions, which occurs when an airplane overruns the airport's landing strip, often during inclement weather.
For those looking to book on airlines with a track record of well-maintained aircraft and trustworthy crew in 2021, aviation safety site AirlineRatings.com has released its annual list of the top 20 safest airlines in the world. The site's staff monitors serious safety incidents on 385 airlines to determine which carriers are among the 20 safest.
Only what the site deems "serious" incidents are examined when ranking airlines, according to AirlineRatings.com editor-in-chief Geoffrey Thomas. "All airlines have incidents every day and many are aircraft manufacture issues, not airline operational problems," Thomas said in a statement. "It is the way the flight crew handles incidents that determines a good airline from an unsafe one." Also evaluated are the age of airlines' fleets, number of passenger fatalities, and whether they have certain safety certifications from regulatory bodies around the globe.
This year, the safest airline in the world is Australia's Qantas—which has held the title numerous times before—based on AirlineRatings's criteria.
"Last year was extremely difficult for airlines with COVID-19 slashing travel and Airline Ratings editors have looked particularly at the lengths airlines are going to re-train pilots ahead of a return to service," Thomas said. "In the case of Qantas, a 737 pilot goes through a six-day course, including a day on well-being."
"Qantas has been the lead airline in virtually every major operational safety advancement over the past 60 years and has not had a fatality in the pure-jet era," Thomas said. Other airlines with so-called "perfect records" of no fatalities in the jet era are Hawaiian Airlines and Finnair, numbers 12 and 17 on the list, respectively.
Some of the safety techniques that have set the 100-year-old Qantas apart include its use of a Future Air Navigation System for improved communication between pilots and air traffic controllers; real-time monitoring of engines across its fleet; flight data recorders to monitor plane and crew performance; and implementing technology for precision approaches and automatic landings.
Additionally, all major U.S. carriers made AirlineRatings' list for 2021, with Alaska Airlines the only one to break into the top 10. American Airlines, United, and Delta, the so-called big three carriers, scored spots on this year's list after not making the cut in 2020 due to incidents with allegedly intoxicated pilots, Thomas said last year. Four international airlines that were previously ranked have slipped from the 2021 list, including TAP Portugal, Aer Lingus, Swiss, and Royal Jordanian.
The full list of AirlineRatings' top 20 safest airlines in the world are:
Qantas

Qatar Airways

Air New Zealand

Singapore Airlines

Emirates

EVA Air

Etihad Airways

Alaska Airlines

Cathay Pacific

British Airways

Virgin Australia/Virgin Atlantic

Hawaiian Airlines

Southwest Airlines

Delta Air Lines

American Airlines

Scandinavian Airlines

Finnair

Lufthansa

KLM

United
Though the carriers are ranked numerically, Thomas noted that among most airlines on this year's list, there's "very little [difference] between the top 20, they are all standouts."
The aviation safety site also released its list for the top 10 safest low-cost airlines in 2021 (only listed in alphabetical order): Air Arabia, Allegiant, EasyJet, Frontier, JetStar Group, Jetblue, Ryanair, Vietjet, Westjet, and Wizz. AirlineRatings judges the low-cost airlines on factors such as the results of safety audits from the International Civil Aviation Organization and whether they've had a fatality in the last 10 years.
This article was last published in January 2020. It has been updated with new information.
Source: Read Full Article