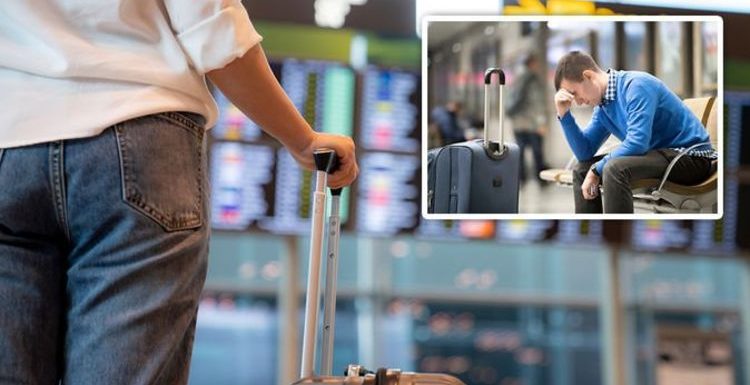 Boris Johnson announces new national lockdown
Prime Minister Boris Johnson announced this evening that a third national lockdown would be introduced across the entirety of England. The third national lockdown has been put in place as coronavirus cases continued to soar across the UK this week. Despite calls for people to remain at home, cases have continued to surge which has unfortunately led to a rise in deaths from the virus. The latest lockdown means there are key changes when it comes to travelling abroad.
Can I fly abroad during a national lockdown?
You can only travel abroad or within the UK if you have a valid reason to do so.
Britons can only fly abroad for work, medical treatment or urgent compassionate reasons.
There will not be a ban on flights although there is currently a ban on flights to and from South Africa.
The government website reads: "You can only travel internationally – or within the UK – where you first have a legally permitted reason to leave home.
We will use your email address only for sending you newsletters. Please see our Privacy Notice for details of your data protection rights.
"In addition, you should consider the public health advice in the country you are visiting.
"If you do need to travel overseas (and are legally permitted to do so, for example, because it is for work), even if you are returning to a place you've visited before, you should look at the rules in place at your destination and the Foreign, Commonwealth and Development Office (FCDO) travel advice."
Can I fly home to the UK if I'm abroad?
Britons who are abroad do not need to return home "immediately".
However, they are being urged to check arrangements for travelling home to the UK with their airlines and travel operators.
DON'T MISS
Brexit Latest: Spain-dwelling Brits 'barred' from flight in Brexit row [INSIGHT]
Spain travel: FCDO updates advice on temporary rule change [UPDATE]
Turkey, Italy, Cyprus, Portugal & the Netherlands FCDO update [ANALYSIS]
Foreign nationals are subject to the "stay at home" regulations.
The government website added: "You should not travel abroad unless it is permitted.
"This means you must not go on holiday. If you are visiting the UK, you may return home.
"You should check whether there are any restrictions in place at your destination."
Those who can travel abroad will have to follow the UK's quarantine rules on their return to the UK.
Countries not on the UK's travel corridor list require arrivals to isolate for 10 days before arriving in the UK.
Under the test to releases scheme, those returning to England who need to self-isolate will be able to take a covid tests with a private test provided.
If they test negative, they can leave isolation early.
CEO of travel consultancy, The PC Agency Paul Charles said on Twitter this evening that this is "traditionally" a busy period for travel companies.
He explained: "Travel companies and airlines now need to focus on taking bookings in the coming weeks, traditionally the busiest booking period of the year, so that crucial revenues come in well before people actually travel.
"But many flights in Jan/Feb will now be cancelled."
Source: Read Full Article