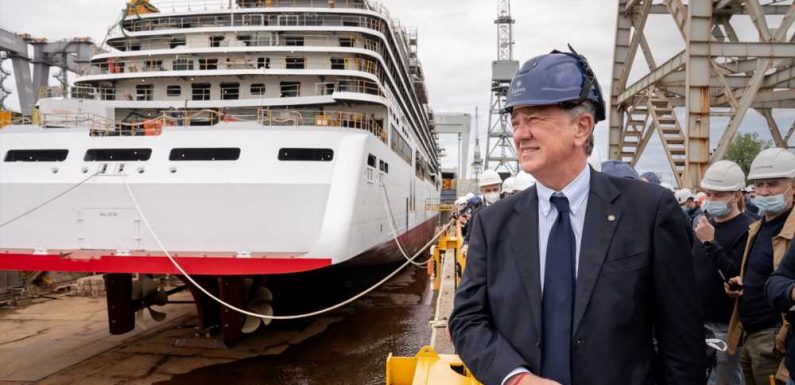 Explora Journeys, MSC Group's new luxury brand, held a float-out ceremony on May 30 for its first ship, the Explora I. The ship is slated to make its debut a year from now. 
The first of four ships from Explora, the ship is scheduled to be delivered at the end of May 2023, followed by sister ship Explora II, due in summer 2024. Both ships are under construction at the Fincantieri shipyard in Monfalcone, Italy. 
A float-out marks the first time a ship's hull touches water, signifying the project's entry into the final phases of construction to complete its interiors, fixtures and fittings. The Explora I will have 461 cabins, ten culinary experiences, ten indoor and outdoor bar and lounges, four swimming pools, and wellness and fitness facilities. 
Related: Chris Austin on what differentiates Explora
The ship will cruise seven regions of the globe in its first year, visiting a mix of popular and less-visited destination on itineraries of six to 44 days. In total, the ship will venture to 132 ports in 40 countries, including two destinations (Kastellorizo, Greece, and St. Pierre, Martinique) that have yet to be visited by a cruise ship. 
Source: Read Full Article