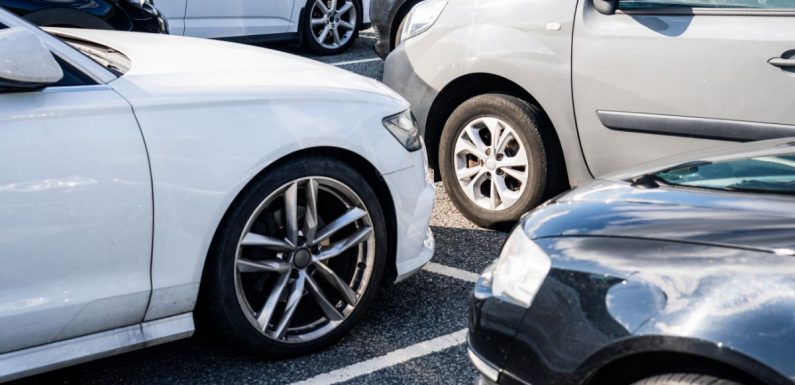 A mum has shared a money-saving holiday tip for parking cheaply near a UK airport – and getting a hotel room as part of the deal.
The woman booked a one-night stay in a hotel and got a bargain 10 nights of "meet and greet" parking at Birmingham Airport for less than it would have cost without the overnight stay.
Emma Howarth, from Stoke-on-Trent, shared the money-saving tip on the Extreme Couponing and Bargains UK Facebook group.
She wrote: "I just booked my airport parking, and it was actually cheaper to book a hotel with meet and greet parking than it was for just the meet and greet parking [at the airport].
"So even if we choose not to stay in the hotel (Premier Inn) it is still cheaper for parking so worth looking at!
"It was £175.99 for meet and greet at Birmingham Airport for 10 nights [or] It was £153.50 with meet and greet and hotel stay at Premier Inn."
Booking through Holiday Extras Emma chose to stay at Premier Inn Birmingham Airport the night before her flight, reports Birmingham Live.
She added "Blue Circle Meet & Greet" parking as an extra onto her hotel stay, totalling £153.50 for the one-night stay and ten nights of parking – plus £10 parking for the first night if you do decide to stay at the hotel.
If booking Birmingham Airport's Meet & Greet Valet Parking service this would have cost £175.99 for 10 nights of parking without a hotel stay, Emma found.
Therefore, by booking one-night in the hotel she saved £10 on parking and was able to spend the night near the airport ahead of her flight.
Holiday Extras' website states: "Park in the hotel's [Premier Inn] car park overnight, it's £10.
"In the morning, drive to the terminal to drop off your car.
"Give Blue Circle a call 20 minutes before you arrive.
"When you get there head to the Valet Parking car park, collecting a ticket from the barrier.
"Your driver will be carrying ID and waiting to meet you there.
"Hand them your keys and head into the terminal while your car is parked for you in a secured car park up to 30 miles away.
"From there, it's a short 2-minute walk to the terminal."
Another bargain hunter, Katy Bowles, wrote: "I found exactly the same thing. Booked the meet and greet at Gatwick with Premier Inn stay which was cheaper than just meet and greet (through holiday extras).
"However, we have to pay Premier Inn separately for the first night (£10 I think) parking so check how much you have to pay for parking directly with Premier Inn and if it's extra."
Whilst one Brummie holidaymaker added: "This is what I've done too, cost £123 for Birmingham airport Premier Inn hotel stay in a family room and up to 15 days parking included! Also our friends that fly out the day after only paid £101! It was cheaper booking with Premier Inn directly than all the other sites."
Source: Read Full Article