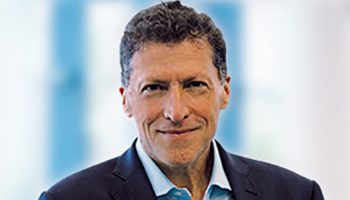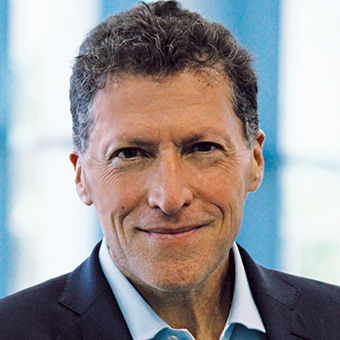 Here we are again in a situation made tenuous by an evolving virus. With each new Covid variant, we're cast into purgatory anew, awaiting data about transmissibility, the continued effectiveness of our vaccines and any changes in the severity of impact on the health of infected individuals.
We should know more soon. But I'm hoping that, in addition to the medical scientists who are gathering data about its impact on our physical health, sociologists and psychologists are also studying, in real time, the broader impacts that these recurring periods in the twilight zone have on societies.
Today, the world is floating between concern and panic. But we currently have a better understanding of the virus than we did when beta and delta were first identified as pathogens of concern. We have plenty of data indicating the effectiveness of testing, masks, contact tracing and social distancing. And, importantly, pharmaceutical companies are already preparing to work to modify the current vaccine formulas to counter omicron's unique characteristics, if needed.
But there's science, and there's political science. One thing that hasn't changed in the 22 months since Covid emerged is that a political component comes into play when a new threat presents itself, filling the void created by a host of unknowns. It drives short-term policy, overtaking all other considerations as surely as a new, highly transmittable virus will dominate earlier variants.
For the most part, messaging from leadership is of the "don't panic" variety. Sober, but not pessimistic. As regards policy decisions, travel is again thrown into the spotlight with swift implementation of travel restrictions, additional requirements and bans.
The rationale is that it "buys time" and slows the spread until we have hard data. And, it's a demonstration of action in the face of threat.
But is it effective?
As President Biden well knows, the travel ban implementation can be weaponized in the political arena – it became an issue in the last presidential campaign. Yet given the apparent success of the quick shutdowns in New Zealand, Taiwan and Vietnam, it looked like travel bans were effective. 
But the World Health Organization has maintained its stance, from the moment Covid-19 was identified as a novel coronavirus until today, that border-crossing restrictions are not recommended. It appears to believe that, ultimately, these restrictions are futile. Viruses do not need passports to travel from locale to locale, and viewed more broadly, there are health considerations associated with the economic hardships caused by restricting the flow of global movement and commerce.
The New England Complex Systems Institute (NECSI), as its name implies, looks deeply into difficult issues that require taking vast numbers of influences into consideration. They have launched an initiative, EndCoronavirus.org, which collects and analyzes data from 4,000 scientists and citizen scientists. The organization's recommendations on travel restrictions are much more nuanced than blanket country travel bans, and NECSI's founder, Yaneer Bar-Yam, recommended in a paper co-authored with MIT professor Alexander F. Siegenfeld and published in "Communications Physics" that containment be handled on a regional, rather than global, basis.
The EndCoronavirus.org site currently charts nations that appear to be successful in containing transmissions and divides the world into those countries that are "winning," those that are "almost there" and those that "need to take action." The 21 countries that are "winning" are, for the most part, small islands in the South Pacific and Caribbean or countries with relatively small populations and low density, such as Djibouti, Vatican City, Bhutan, Timor-Leste and Oman.
Singapore, Australia and Canada, to name three countries that imposed severe restrictions in the hopes of containing the virus, are among the 70 "countries that need to take action," as were, to my surprise, early "winners" like New Zealand and Vietnam. The U.S. is also in the lowest category.
Sweden and Romania are the only two European countries that are "almost there," joining eight African, six South American, four Central American, three Caribbean and 24 Asian countries (including China and India). Mexico is the lone North American country in that category.
What is a traveler or travel advisor to make of all this?
It's belts and suspenders time again. Although it's not a requirement, it would be prudent for travelers to get tested before departure even if that's not currently a requirement for admission at the destination (or transit point), because requirements can change even as a passenger is in the air.
Although circulation systems and HEPA filters in airplanes are reassuring, an uneasy traveler may want to skip meals and stay masked the entire flight. And they should bring both surgical-style and KN95 masks; I've been in situations where one or the other has been required.
And, of course, travel insurance is more important than ever. 
Individual comfort levels will vary, but for the time being, yes, we're in purgatory, but a purgatory with a difference: Most of us still have the option, if we're game, to see the world. 
Source: Read Full Article