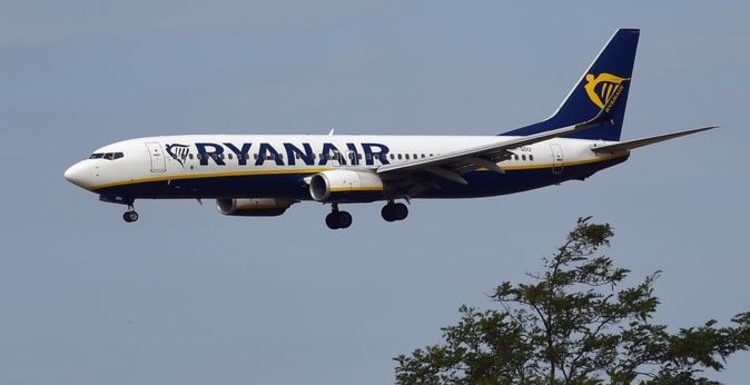 This Morning: Martin Lewis discusses travel refunds and PCR tests
We use your sign-up to provide content in ways you've consented to and to improve our understanding of you. This may include adverts from us and 3rd parties based on our understanding. You can unsubscribe at any time. More info
The budget airline said it was forced to cancel the flights due to a "lack of clarity" from the Moroccan Government. Many British tourists visit Morocco for winter sun every year.
Moroccan authorities banned all flights in and out of the country between November 29 and December 13.
According to Ryanair, the Moroccan Government has yet to give an update on when flights might be able to resume.
Flight cancellations have so far impacted 160,000 Ryanair customers with another 230,000 likely to be hit by the 2022 cancellations.
The airline said it had contacted all affected passengers and made them aware of their options.
Customer options for passengers with cancelled Morocco flights include a free flight change or a refund.
Ryanair's director of commercial, Jason McGuinness, said: "We deeply regret this disruption to our passengers from these cancelled Morocco flights until February 1, 2022, due to a lack of clarity from the Moroccan authorities on what to expect beyond their initial travel ban ruling to December 13.
"Ryanair regrets the unnecessary disruption caused and apologises to all of our passengers for this outcome, which is entirely beyond our control."
UK Government advice for Morocco said: "The Moroccan Government has announced the suspension of all flights and ferry services to Morocco with effect from 11.59pm on November 29 for a period of two weeks.
"Travellers should contact their airline or tour operator for advice on their return.
"Some airlines, including Air France, TUI, Royal Air Maroc and Transavia are continuing to provide commercial flights out of Morocco.
"Contact the airlines direct to make a booking. British nationals in Morocco who require consular assistance should call the British Embassy."
Holidays to Morocco have been thrown into chaos by the announcement which could be extended.
The news comes as many countries around the world react to the threat of the new Omicron variant.
Spain has banned all unvaccinated British passengers including children between the ages of 12 and 18.
Portugal now requires every passenger, including fully vaccinated travellers, to provide a negative test result.
Tourists arriving in the UK must take a PCR test on or before two after arrival. They must then self-isolate until they receive the result.
British tourists should check the UK Government website for the latest travel advice and updates.
Travel to and from several African countries is banned in the UK due to fears of the Omicron variant.
It is not yet known where Omicron originated or how dangerous it could be. Scientists are expected to provide more information soon.
Source: Read Full Article