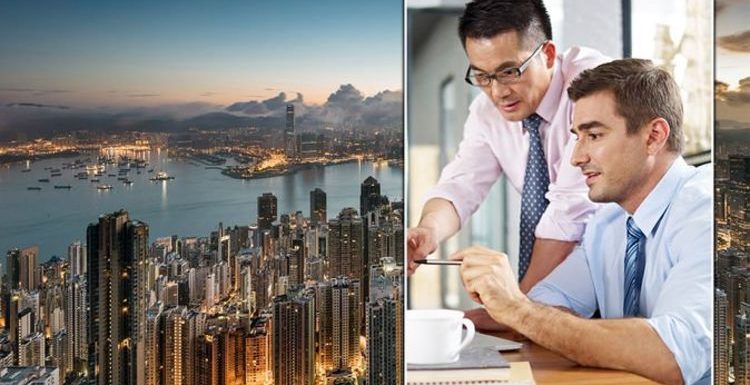 Brits in France: Expats discuss pool maintenance business
We use your sign-up to provide content in ways you've consented to and to improve our understanding of you. This may include adverts from us and 3rd parties based on our understanding. You can unsubscribe at any time. More info
Approximately five million British people currently live permanently overseas, which equates to around one in 10 of the UK population. Though expats chose to relocate for a number of reasons, work can play a vital role.
Whether expats have been offered a job in a new country, or are looking to kick start a new international career, there are a number of factors that could make assimilating into work culture a whole lot easier.
According to new research from HSBC's 14th annual Expat Explorer study, there are some nations where working life may be boosted for expats.
The survey included over 20,000 people, including over 13,500 employees who relocated to work abroad.
The study took into account aspects such as flexible working, shared parental leave, earnings and promotions.
Based on their findings, the HSBC Expat Explorer survey ranked the top 10 "best places" for expats to work as follows:
1. Hong Kong
2. Singapore
3. Mainland China and the USA
4. Jersey and the United Arab Emirates
5. India
6. Vietnam
7. Qatar
8. THE UK
9. Poland
10. Switzerland
DON'T MISS
Spain holidays: What is the latest FCDO update on travel? [UPDATE]
France to demand negative test from non-EU tourists [INSIGHT]
'Miss the sun!' Expats explain why life in London is hard [COMMENT]
Based on their findings, the Expat Explorer ranking found that priorities are changing among the global workforce.
The study suggested that many expats are prioritising their wellbeing and balanced working approaches.
Around 68 percent of people said that flexible working was important, while over half of people also felt shared parental leave was key in considering where they may relocate to for work.
This compared against traditional factors such as improved earnings, which was only a top priority for 23 percent, and promotions – a priority for just a quarter of those surveyed.
When it comes to places to set up a new business, almost a fifth of expats said that living in their new host location will help them start or develop a new business.
The most popular places for expat entrepreneurs to start a business were found to be Indonesia, South Africa and Bahrain.
The Expat Explorer also found that, despite the struggles of the pandemic, many people are continuing to pursue their careers overseas.
Around a third of those surveyed said they are "optimistic" about living in their host location for the next 12 months because of the career opportunities available to them.
Cameron Senior, interim head of HSBC Expat, said: "Global expats have shown real resilience during the pandemic, facing the same challenges as many of us, all while likely being away from friends and family.
"However, their continued optimism and appetite to continue their overseas journeys are admirable.
"Moving abroad at any stage is a big life decision and career factors can be an important deciding element.
"HSBC Expat is steadfast in its determination to support expats in an increasingly globalised world and be there for our customers throughout the process of living and working abroad."
Source: Read Full Article