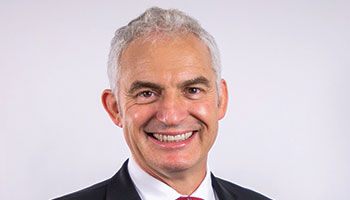 In mid-September, New Zealand officially dropped its Covid vaccination and post-arrival testing travel requirements, giving the green light for tourism to begin bouncing back in earnest. The destination is also poised to benefit from improved airlift between New Zealand and the U.S., with Air New Zealand recently launching flights from New York JFK to Auckland and American Airlines set to begin flying between Dallas-Fort Worth and Auckland before the end of October. Hotels editor Christina Jelski recently sat down with New Zealand tourism minister Stuart Nash to get an update on the country's tourism landscape.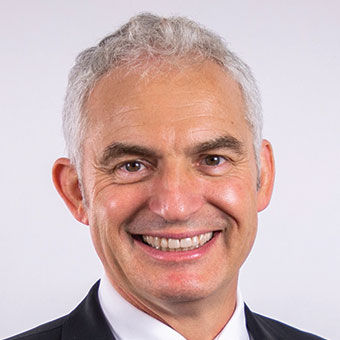 Q: Now that Covid restrictions are in the rearview, what is New Zealand's strategy on the tourism marketing front?
A: We've got a new vision for tourism. Our goal is to be one of the top three aspirational destinations for the world's most discerning travelers. And, you know, I got in a little bit of trouble at home by saying, "we're not going to target backpackers. We're going to target 'high-quality tourists.'" But that doesn't mean high net worth, which is how some of the media misinterpreted that. 
Really, when we talk about "high-quality tourists," it's people who plan to stay for about 10 days and spend a bit of money. They seek out cultural experiences, they may go off the beaten track a bit. They understand our values and they live those values before coming to New Zealand. And they just have a fantastic time.
Q: What are New Zealand's top feeder markets, and what markets will you be focused on when it comes to stimulating tourism demand?
A: Pre-Covid, Australia was No. 1. We had about 40% of our tourists coming from Australia. And our other top markets, in addition to America, were China — which of course is still closed — and Europe, mainly the U.K. and Germany. Right now, we're really looking to work with more Americans. And Americans were a really important part of our tourism offering pre-Covid. They were about 10% of our overall tourists but accounted for about 60% of our luxury tourists. They do spend an average of around 10 days in New Zealand, and on average the demographic is university educated, with an income over $80,000. And right now, Americans are probably looking at New Zealand as a destination for January, February or March. For Americans, New Zealand is a destination where you'd take your winter holiday.
Q: As we come out of Covid, is New Zealand looking to build back its travel sector in a way that avoids overtourism?
A: There are places like Milford Sound where we've recognized that we're slowly losing our social license down there, because there were just so many people going there. So about 18 months ago, we announced that we would start investigating what we need to do there to really deliver on our tourist experience and brand promise. We're talking about things like hydrogen or electric buses going in and out and making sure that people are getting everything they expect when they go to New Zealand.
Q: As the backdrop of "The Lord of the Rings" films, New Zealand has also long attracted fans of that franchise. Is "Lord of the Rings"-related tourism still going strong?
A: Absolutely. Pre-Covid, 19% of all international tourists into New Zealand came because of what they saw in "The Lord of the Rings." And now there's the new "Lord of the Rings" TV series, "The Rings of Power," on Amazon Prime. Part of that deal, when they came to film, was that Tourism New Zealand could use some of the footage to promote the country. And that works for both parties, because it may increase their viewership and it will also remind overseas visitors that we're the home of "The Hobbit." 
Source: Read Full Article