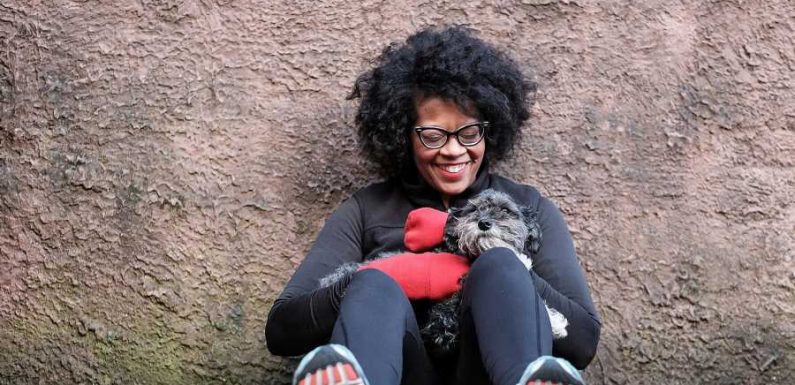 Every day is a good day to shop from brands and companies with diverse ownership, but during Black History Month, the idea of supporting Black-owned businesses is especially top of mind. And in the outdoor industry, where diversity is often lacking, these companies are making a name — and space — for themselves. 
Here are some of the best Black-owned outdoor brands and companies you can shop from today.
SlimPickins Outfitters

As the first Black-owned outdoor gear shop in the U.S., SlimPickins Outfitters makes the top of this list. After a not-so-great experience with the Boy Scouts, founder Jahmicah Dawes truly discovered his love of the outdoors in college. Years later, he opened SlimPickins, offering everything needed to enjoy the great outdoors, whether you're a first-time camper or an expert hiker. The shop also has a variety of apparel, including vintage clothing and shoes, so you can look stylish on and off the trails. 
Intrinsic Provisions

As a self-described "joy-focused outdoor lifestyle shop," Intrinsic Provisions looks beyond product design and quality to work with brands that also consider durability, sustainability, impact, and the people who work in their factories. Ultimately, Intrinsic Provisions is all about community. Both online and in the shop, you'll find tons of outdoor-friendly clothing for everyone, plus accessories and some camping basics.
Seirus Innovation

If you've ever slipped on some Cat Tracks to protect the bottom of your ski boots, you can thank Mike Carey for that. He invented them. Now Carey, an avid skier himself, has created Seirus Innovation, a brand with all the cold weather clothing and accessories you'd need for practicing winter sports or simply spending some outdoor time in the cold. As the name of Carey's brand suggests, he's all about innovation and creating new and improved products for his customers.
WhitePaws RunMitts

Made by and for runners, WhitePaws RunMitts solves the ultimate issue for runners who don't take winters off from training: how to keep their hands warm. Unlike regular gloves and mittens, WhitePaws RunMitts give runners, hikers, and walkers the ability to regulate airflow without ever having to completely remove them. There's even a built-in pocket to add hand warmers for those really bitter cold days.
EleVen by Venus Williams

With so many championships under her belt, it's safe to say that tennis legend Venus Williams understands a thing or two about athletic wear. Taking all those years on the court into her brand, EleVen by Venus Williams offers a line of athleticwear for women that's comfortable, colorful, stylish, and practical. This brand is all about optimal performance without sacrificing aesthetics.  
PRU Apparel

Power, Representation, and Unity are the ideals that fuel this activewear brand designed to empower and represent women of color. PRU Apparel sells a variety of sports bras, leggings, and shorts all featuring bright and colorful designs inspired by Black culture and ancestry. 
Melt Fit

Designed for women of all shapes, Melt Fit offers athleticwear from size small to 3X with special attention for their curvy customers. No waistband rolling or sagging will happen with these sports leggings. To complete your outfit, this Detroit-based brand also offers workout gloves, sweat bands, and other accessories. 
Lukafit

With leggings and shorts touted as "squat proof," it's no wonder Lukafit is grabbing the attention of women looking for athleticwear. Not to mention the vibrant colors that are polkadotted with the silhouettes of women exercising for an extra push of motivation. Even the company name is another nod to the importance of fitness. In homage to the founder's South African heritage, Lukafit is partially derived from the Zulu word juluka, meaning "to sweat."
Source: Read Full Article