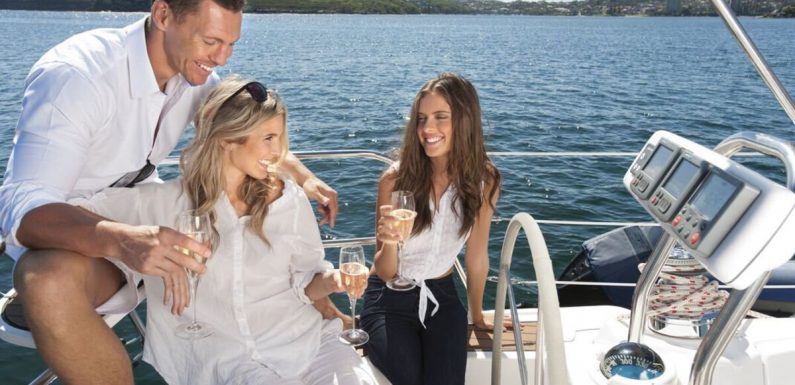 We use your sign-up to provide content in ways you've consented to and to improve our understanding of you. This may include adverts from us and 3rd parties based on our understanding. You can unsubscribe at any time. More info
A luxury yacht stewardess, who wished to remain anonymous, shared the "reality" of working on a superyacht all year round including some of the "least idyllic things that a stewardess has to deal with on a daily basis", and some of them are very unpleasant.
The stewardess, who currently works on a superyacht based in Miami, said that "one of the worst things is being in constant contact with strong cleaning products".
She explained: "Once I lost my fingerprints because of all the cleaning products we use every day.
"We spend our whole day washing dishes, using alcohol, vinegar, etc and most of the time we don't wear gloves. All of these products damage our hands and at the end of the day they look awful!"
For the second most "annoying" thing, she simply said "the bruises" she gets on her legs and arms. On a yacht, there is very limited space and the crew sometimes has to get into "very small holes or cabinets" where they store drinks, food and other items they need on a daily basis.
The superyacht stewardess also explained that one of her least favourite parts of the job is the back pain she gets after spending long hours standing.
Finally, the "endless hours we spend cleaning every day is one of the worst things of the job," she added.
The boat has to be kept in perfect condition for when the owners arrive and the crew members have to "clean a lot, especially when the clients are not on board".
"We use the technique of detailing which consists of using cotton buds to clean every single corner on the superyacht, including the toilet!"
The stewardess said that one of the questions she gets asked the most is how much money they get working on a superyacht.
She revealed that for the monthly salary, "a junior stewardess on a private yacht can get around £2,800 to £3,000".
On a charter yacht, the crew's salary is a bit less, "around £2,500", because after the tips from the different clients, "you get a lot more money".
Tips are a very big part of the job for yacht workers. She said that clients normally give them "very generous tips" and this is normally "around £3,000 a week".
A charter is when someone rents, or charters, the yacht for a period of time to travel to a different destination or to go on holiday.
The luxury stewardess explained that she has worked for charters before, where she received better tips, but she prefers working for the same family, who owns the yacht, all year round.
Jason Gasparro, COO of Borrow A Boat, explained: "Chartering is far more flexible than owning a boat and much more cost-effective.
"When you charter a boat, there are no operating costs, overheads, and maintenance to fund throughout the year. Chartering is a one-time cost, which includes everything you need to charter for the required time."
In terms of the most amazing part of living and working for a millionaire on board their superyacht, "having a personal chef" is the best thing for her.
"Of course, the chef would tell you the best thing for him is to have her shirts ironed and someone cleaning for him!"
The stewardess added: "Also, the fact that we don't pay anything, we don't have any expenses, really. They provide us with everything we need: toiletries, food… so I get to save a lot of money."
Source: Read Full Article