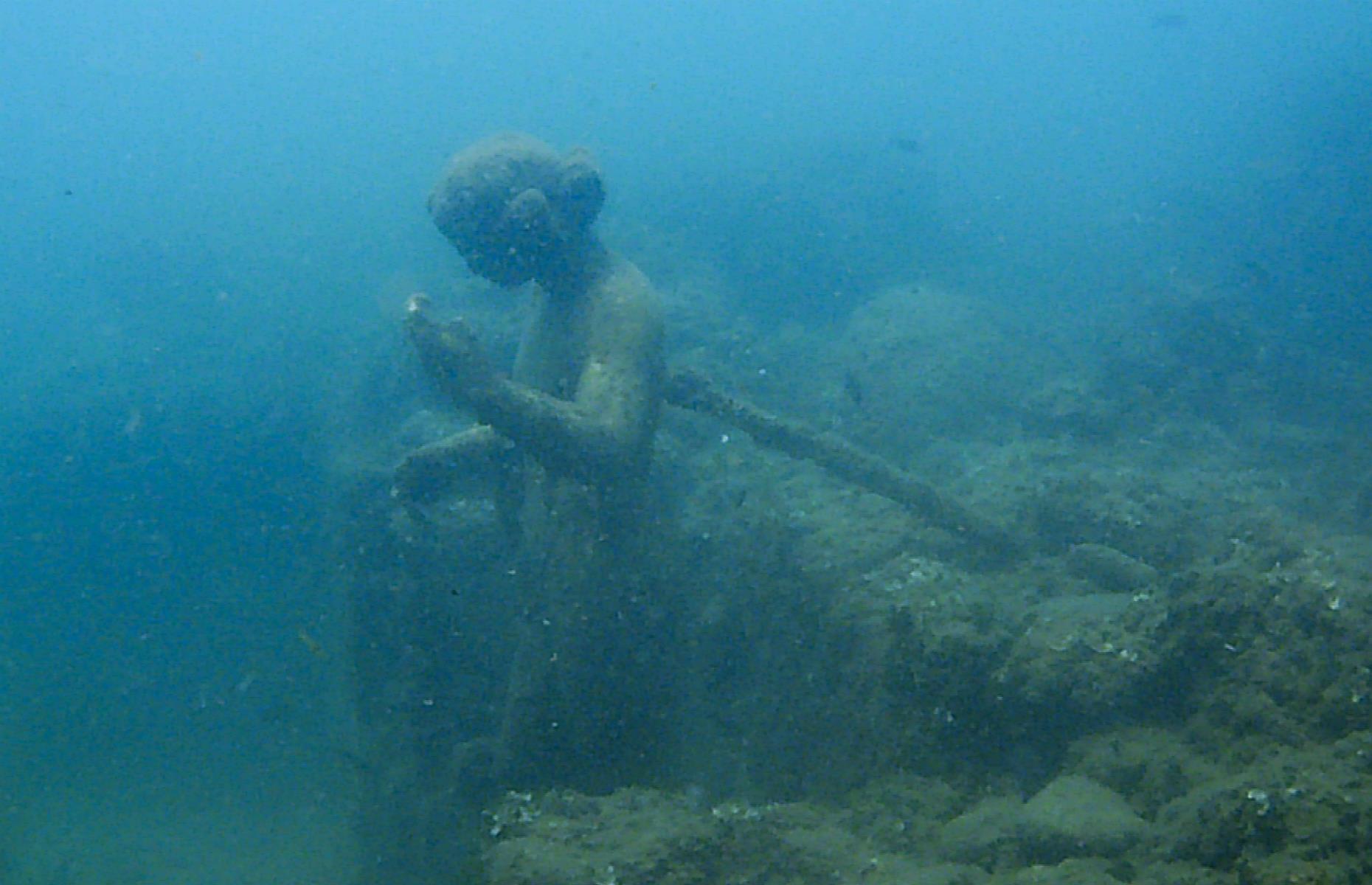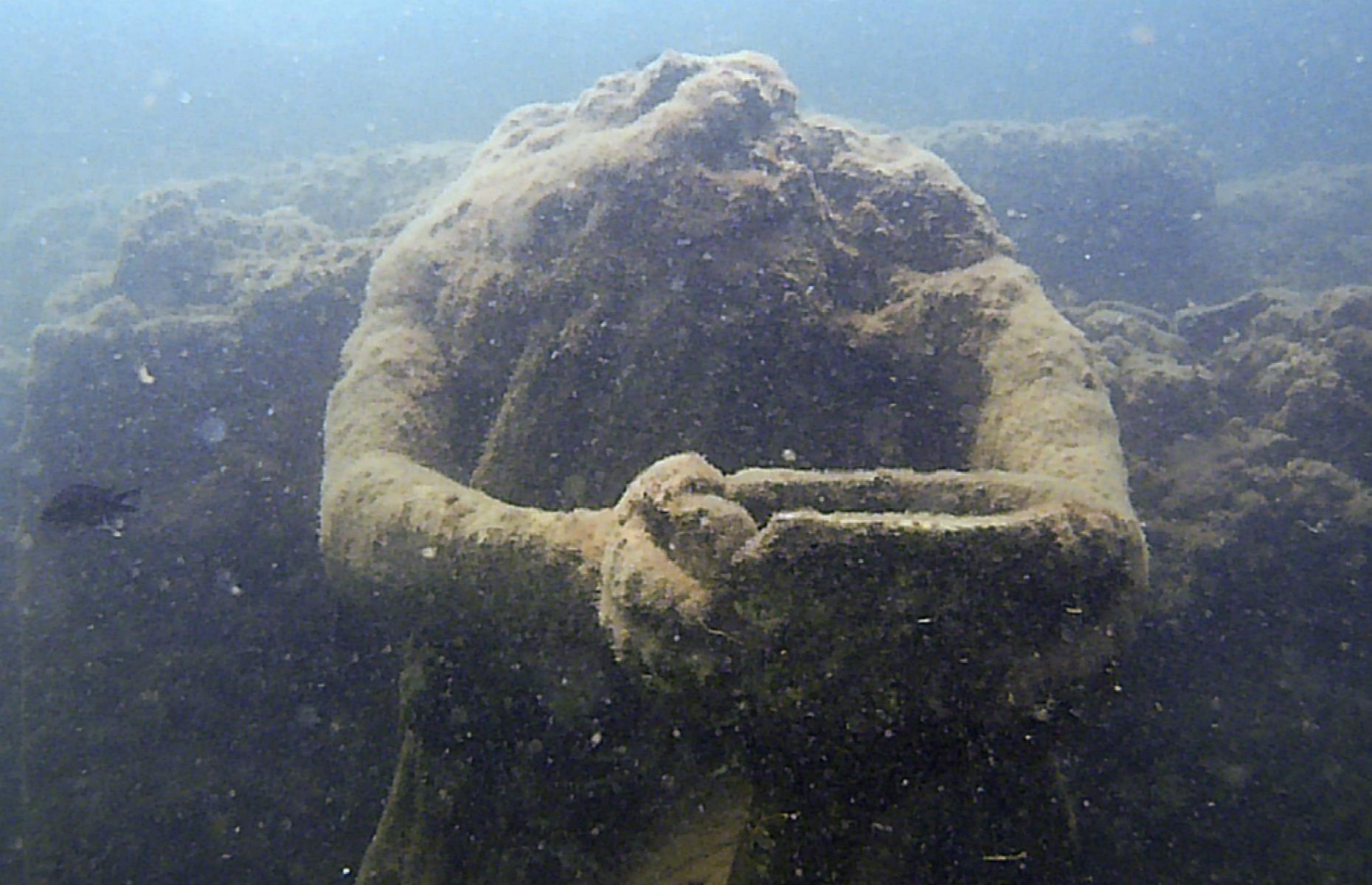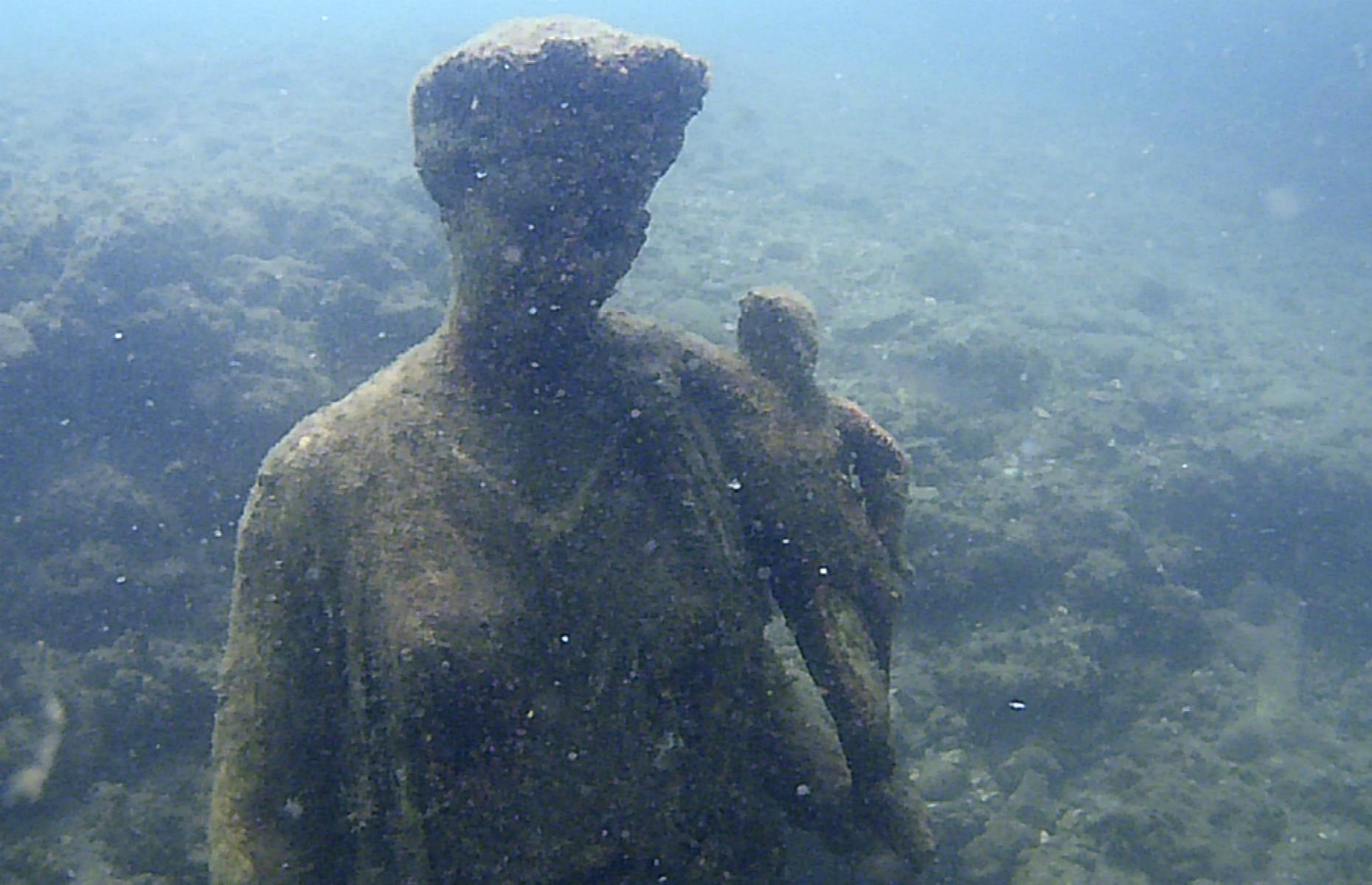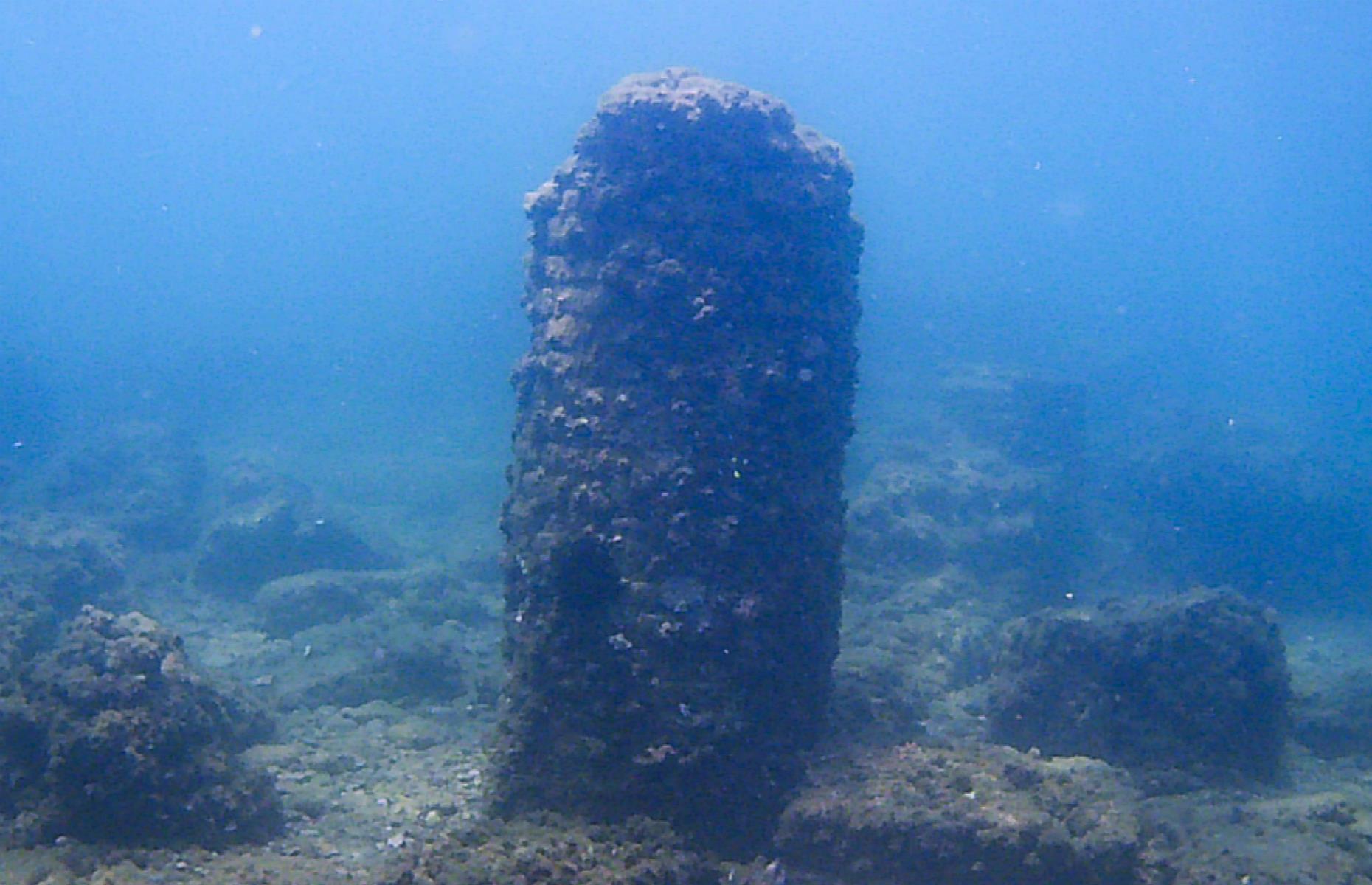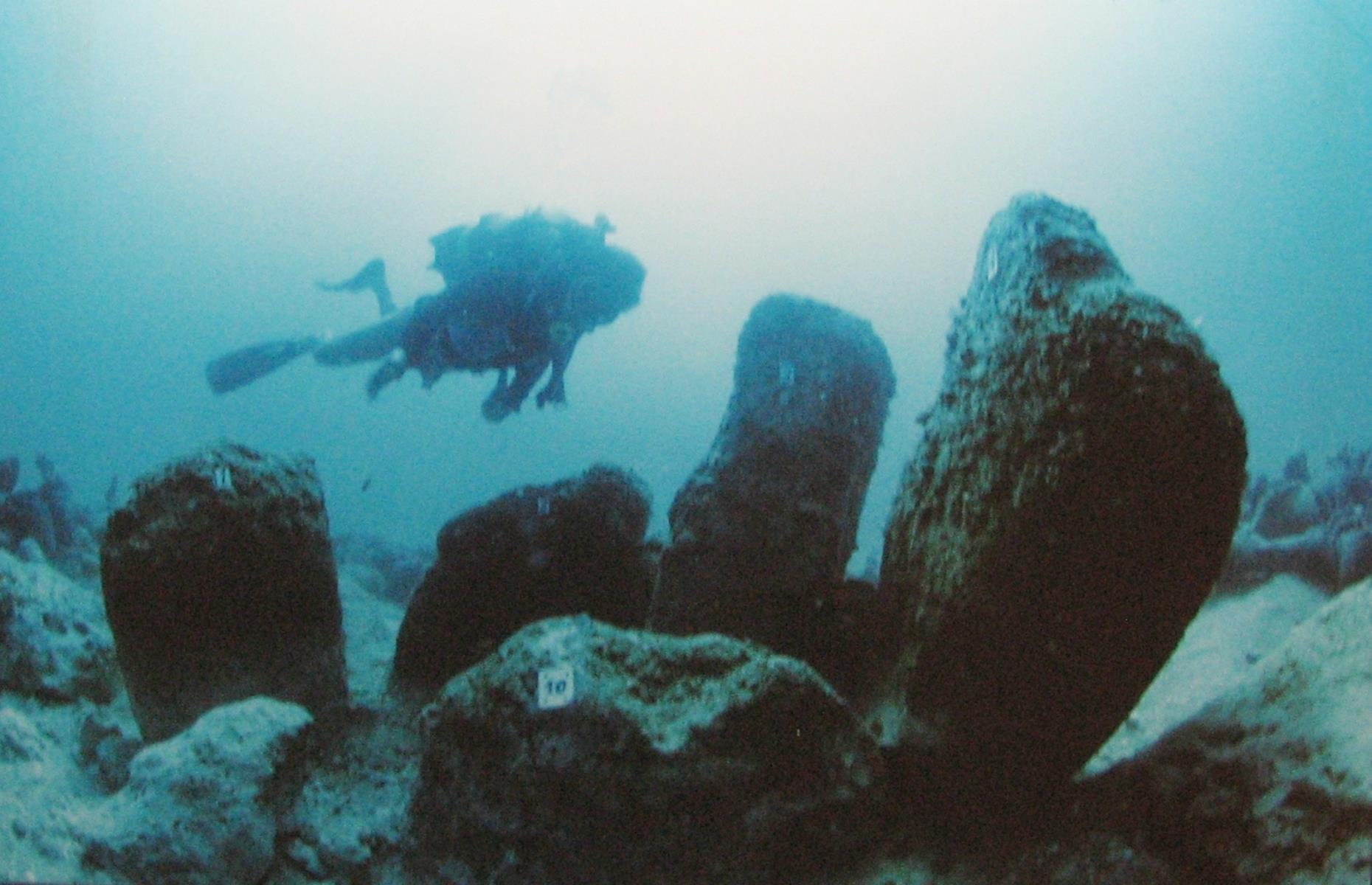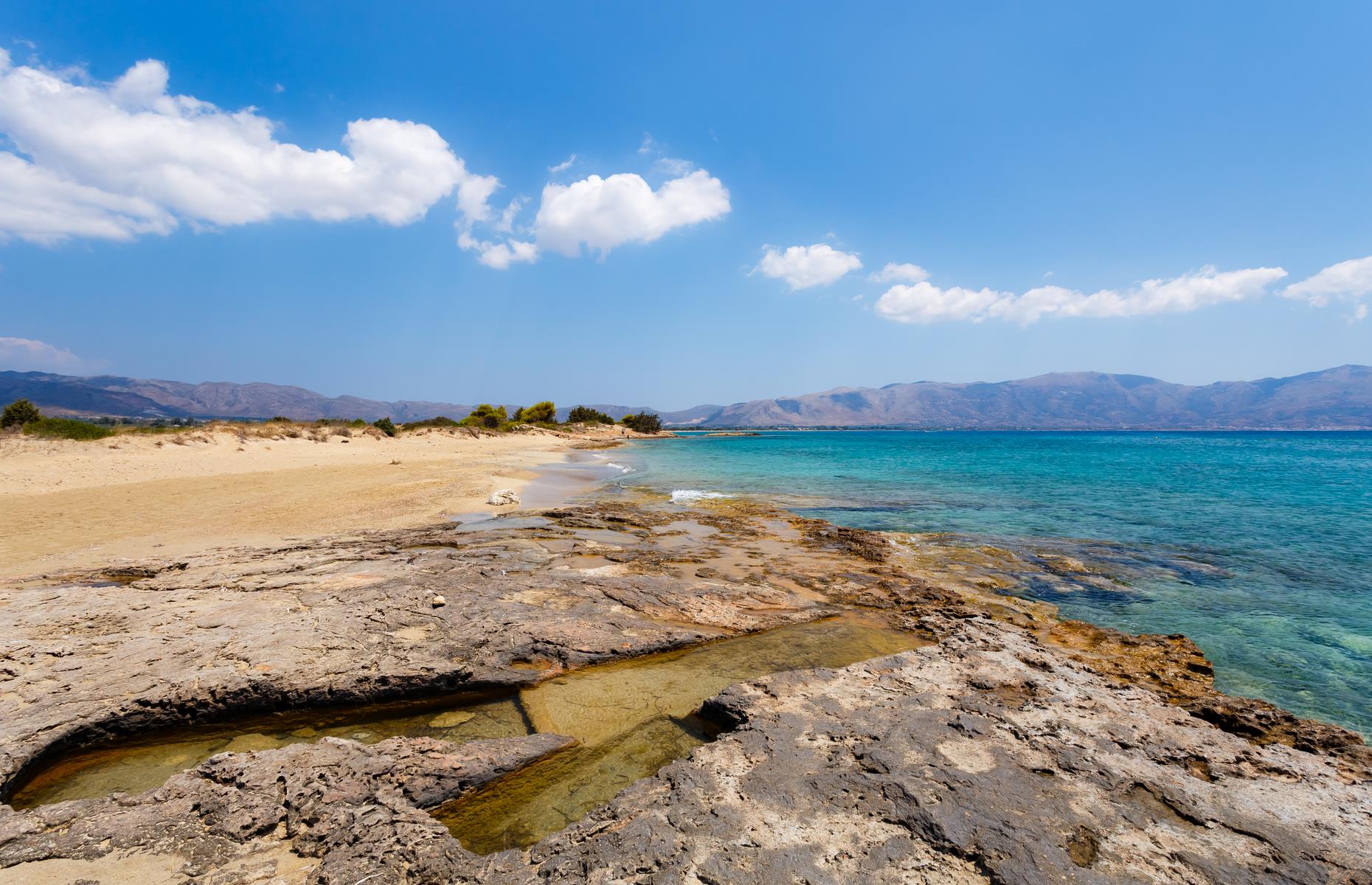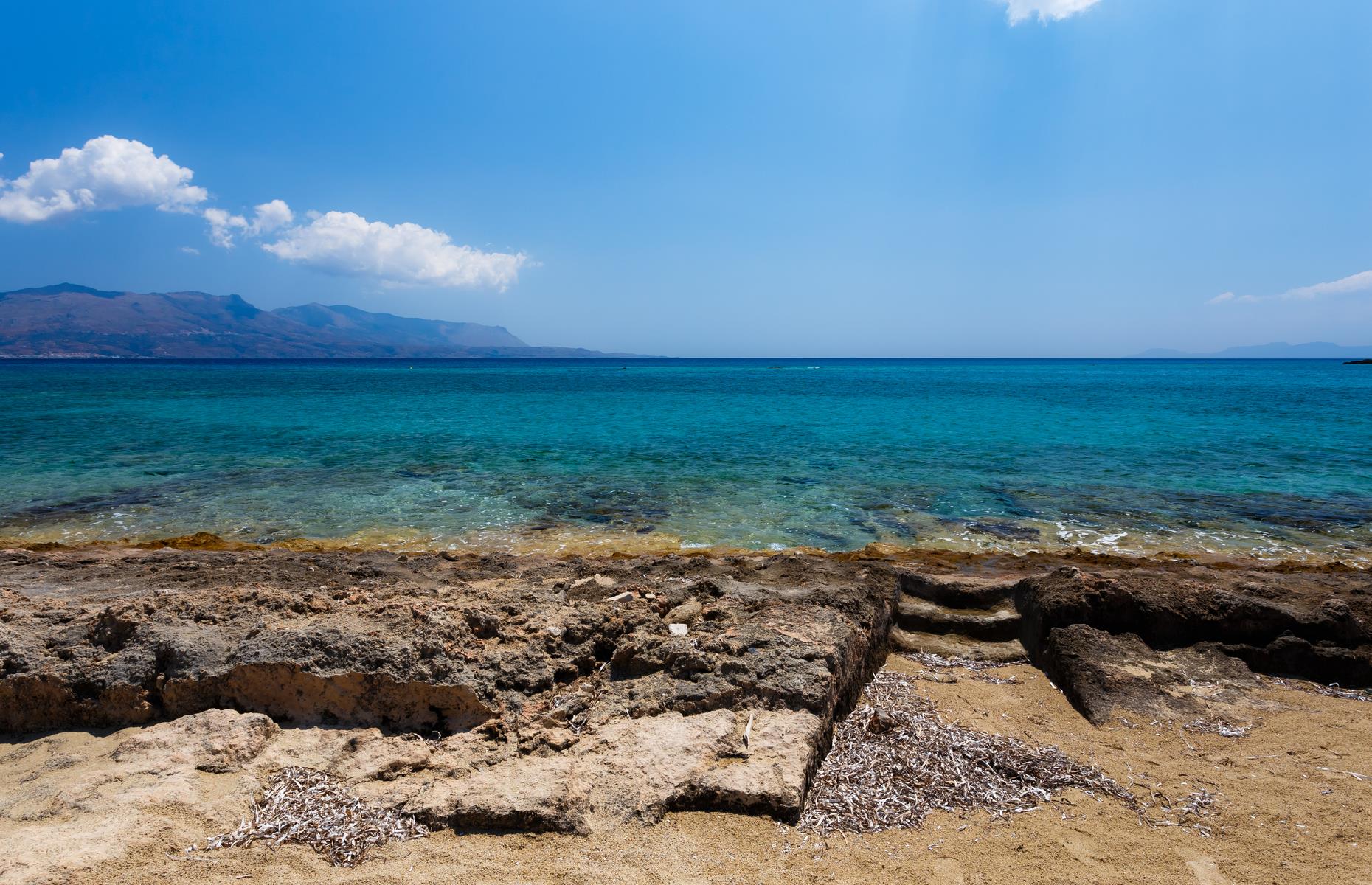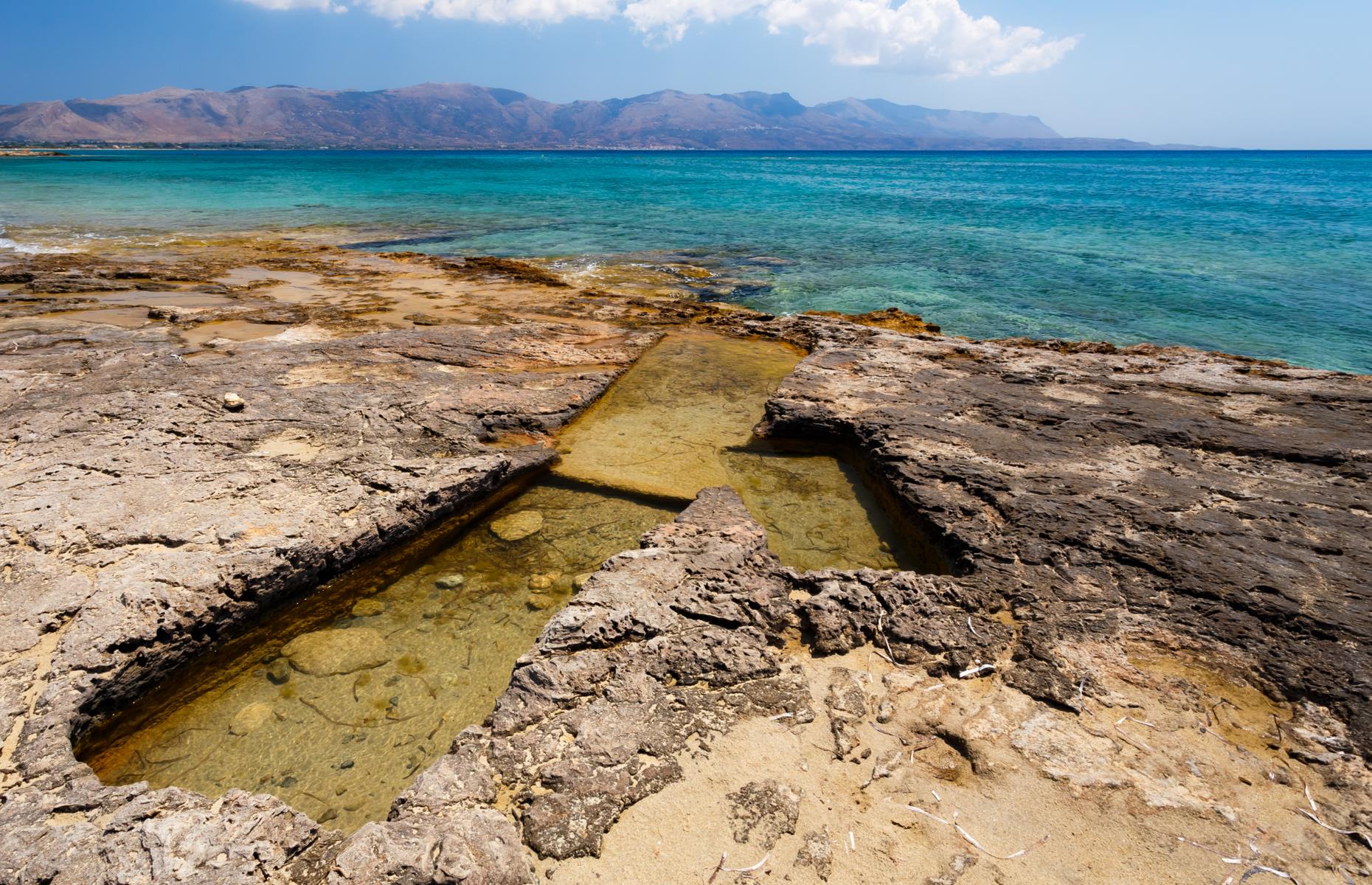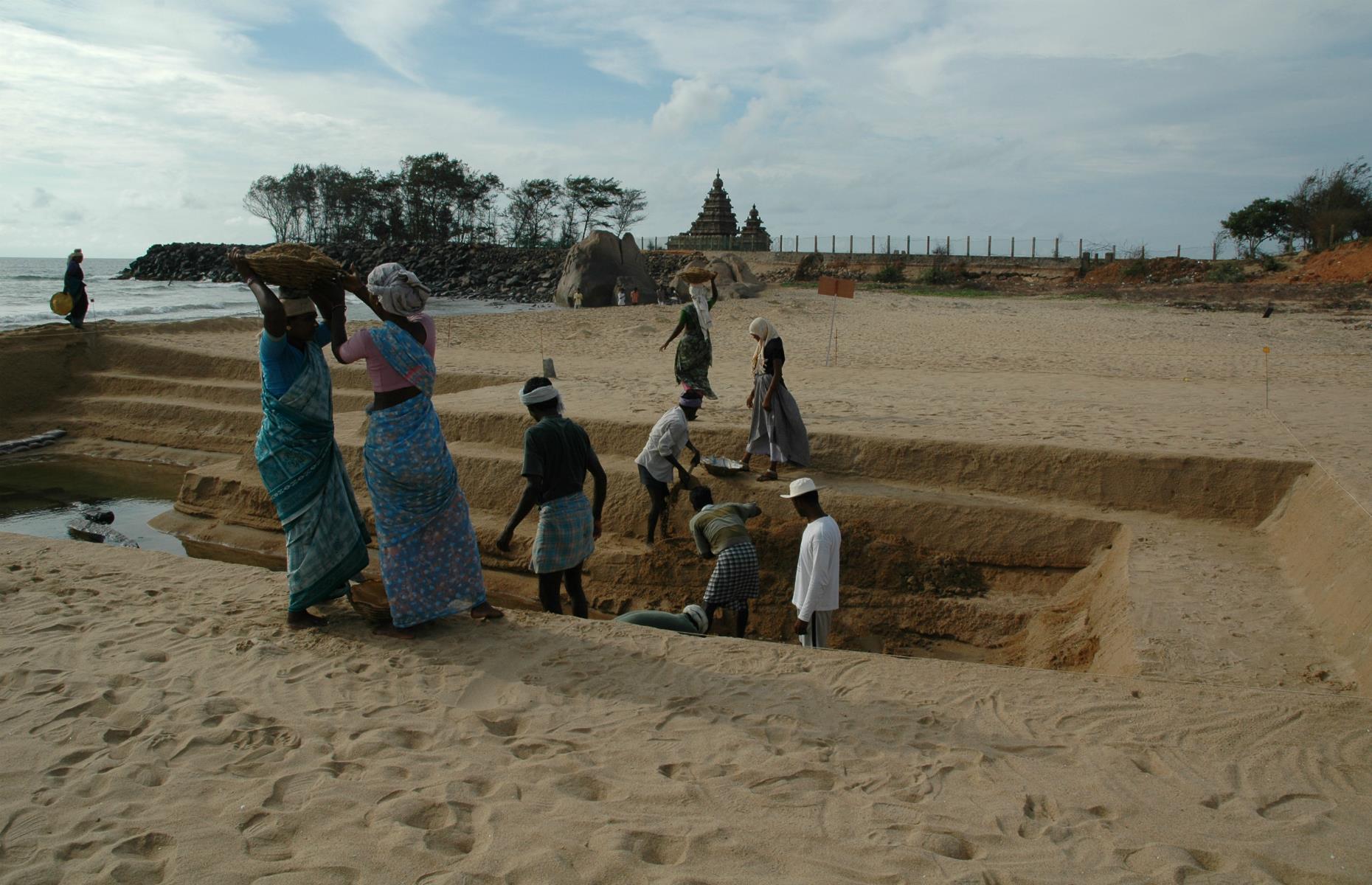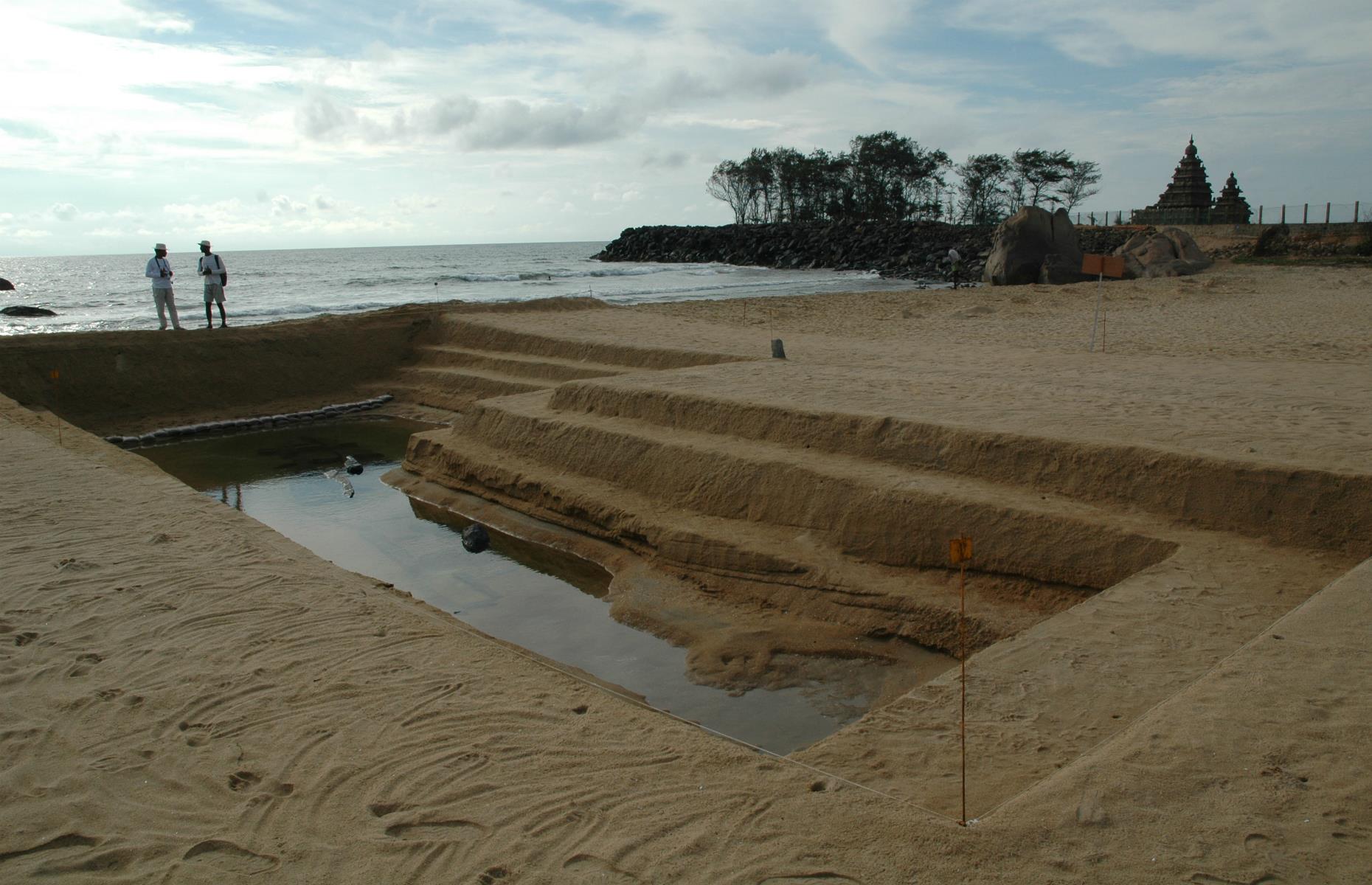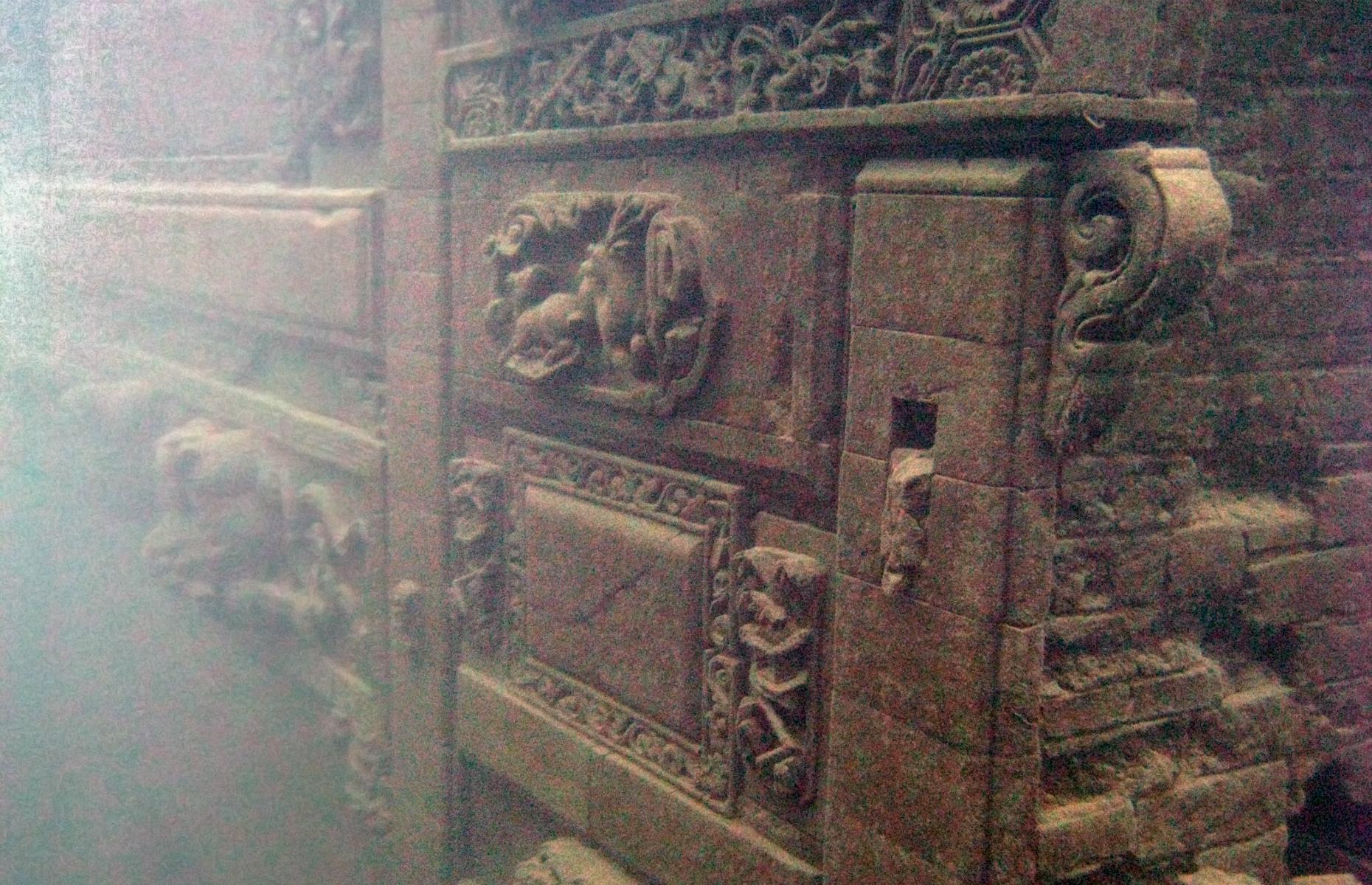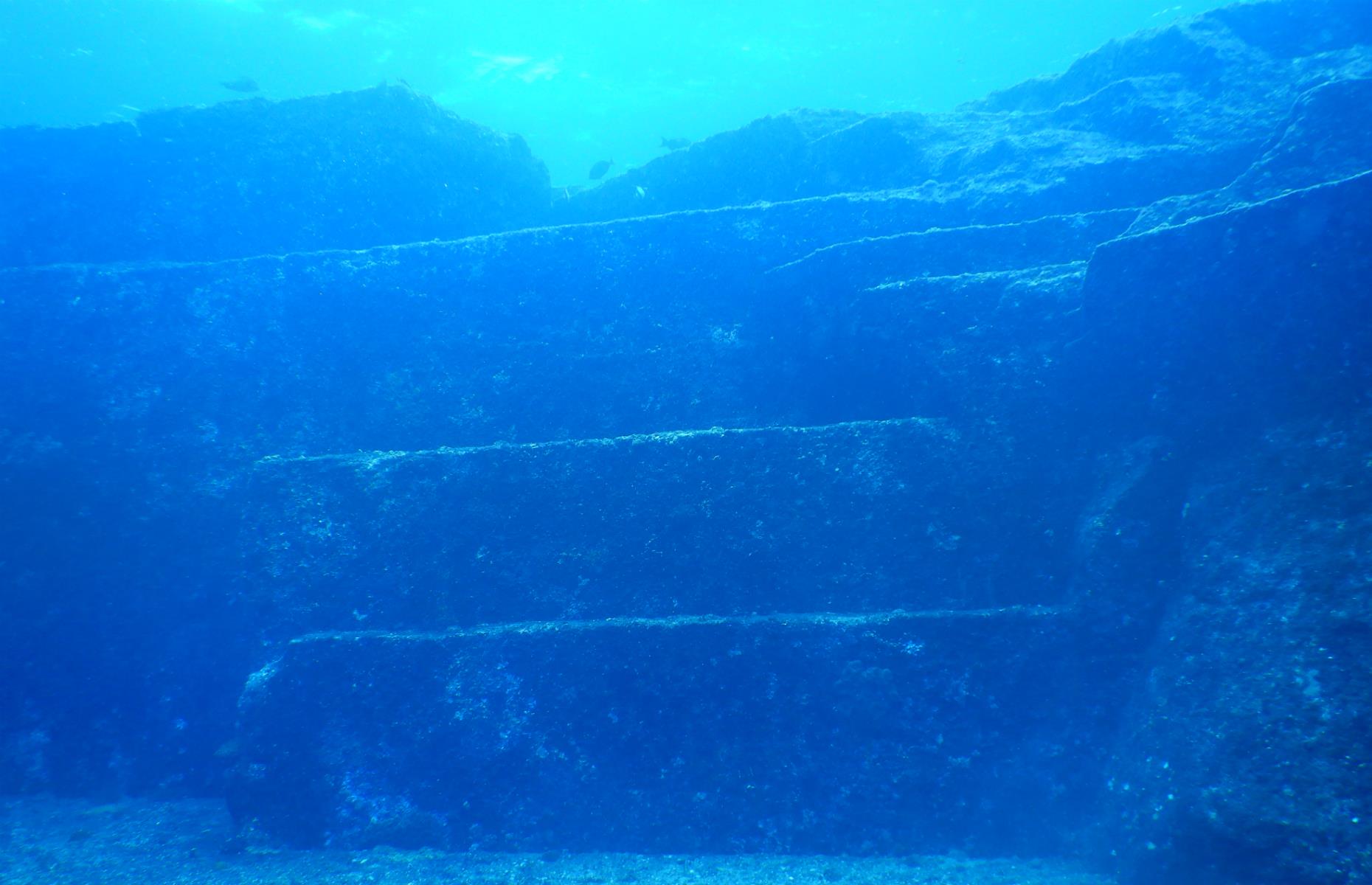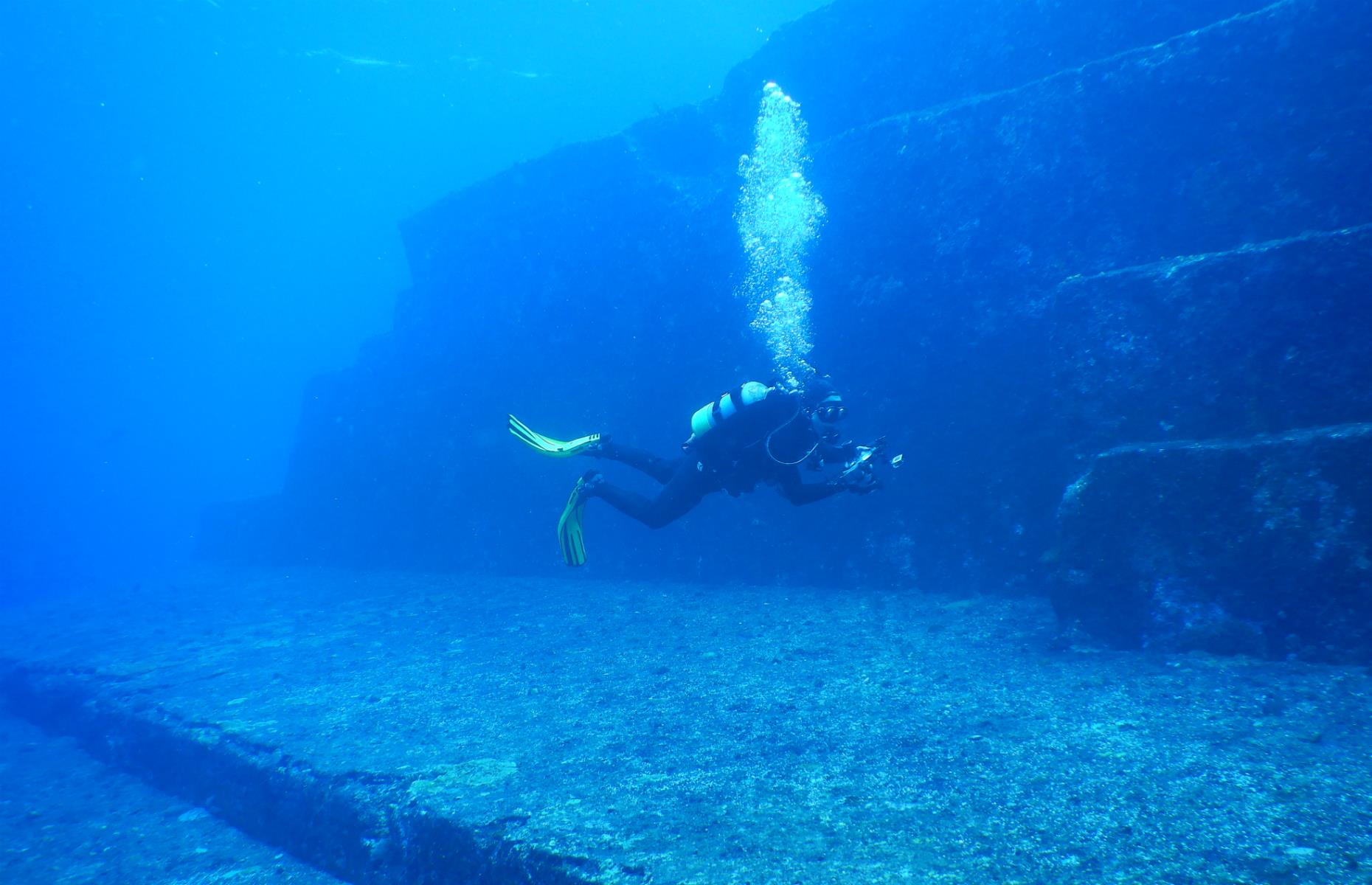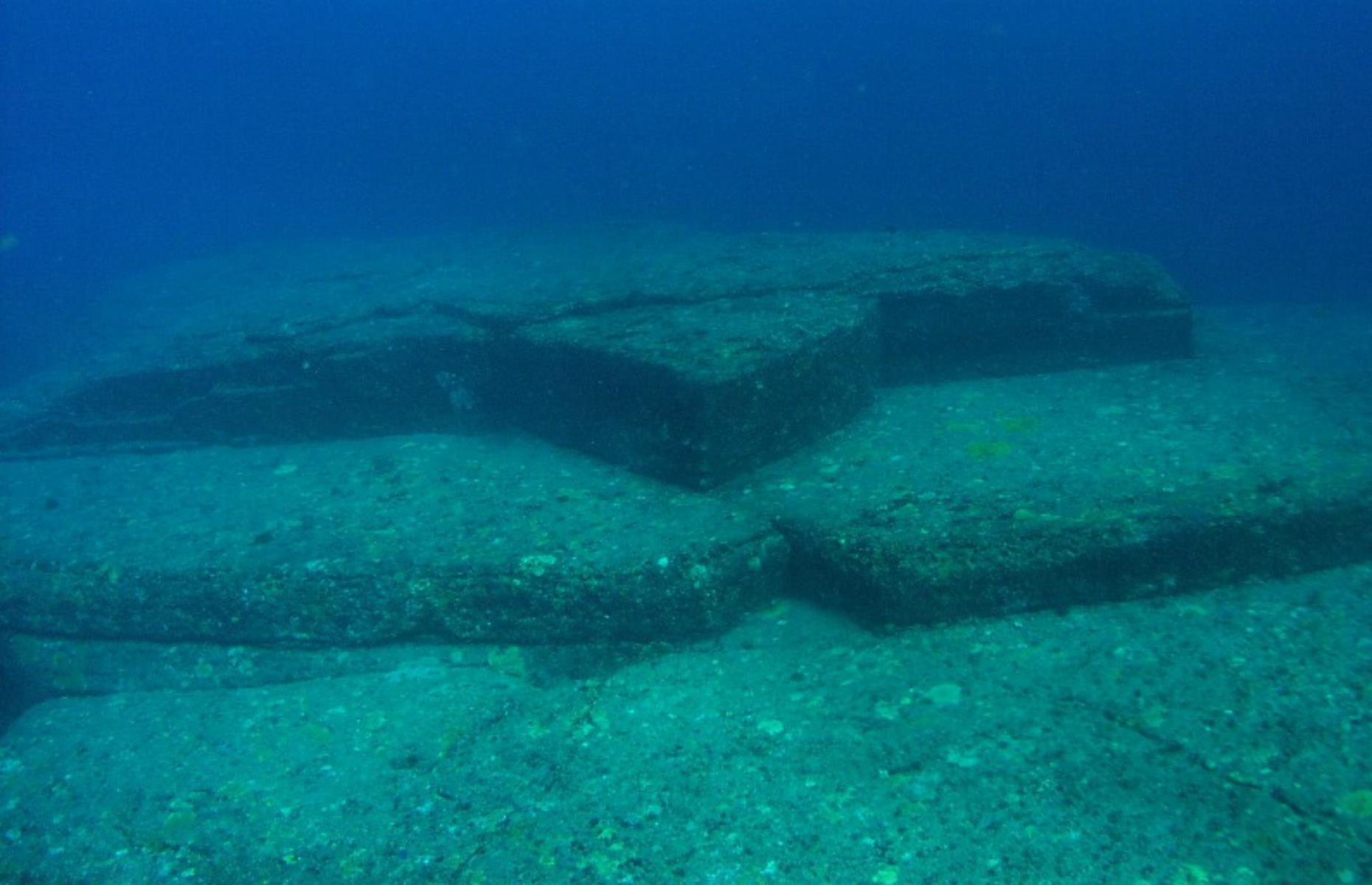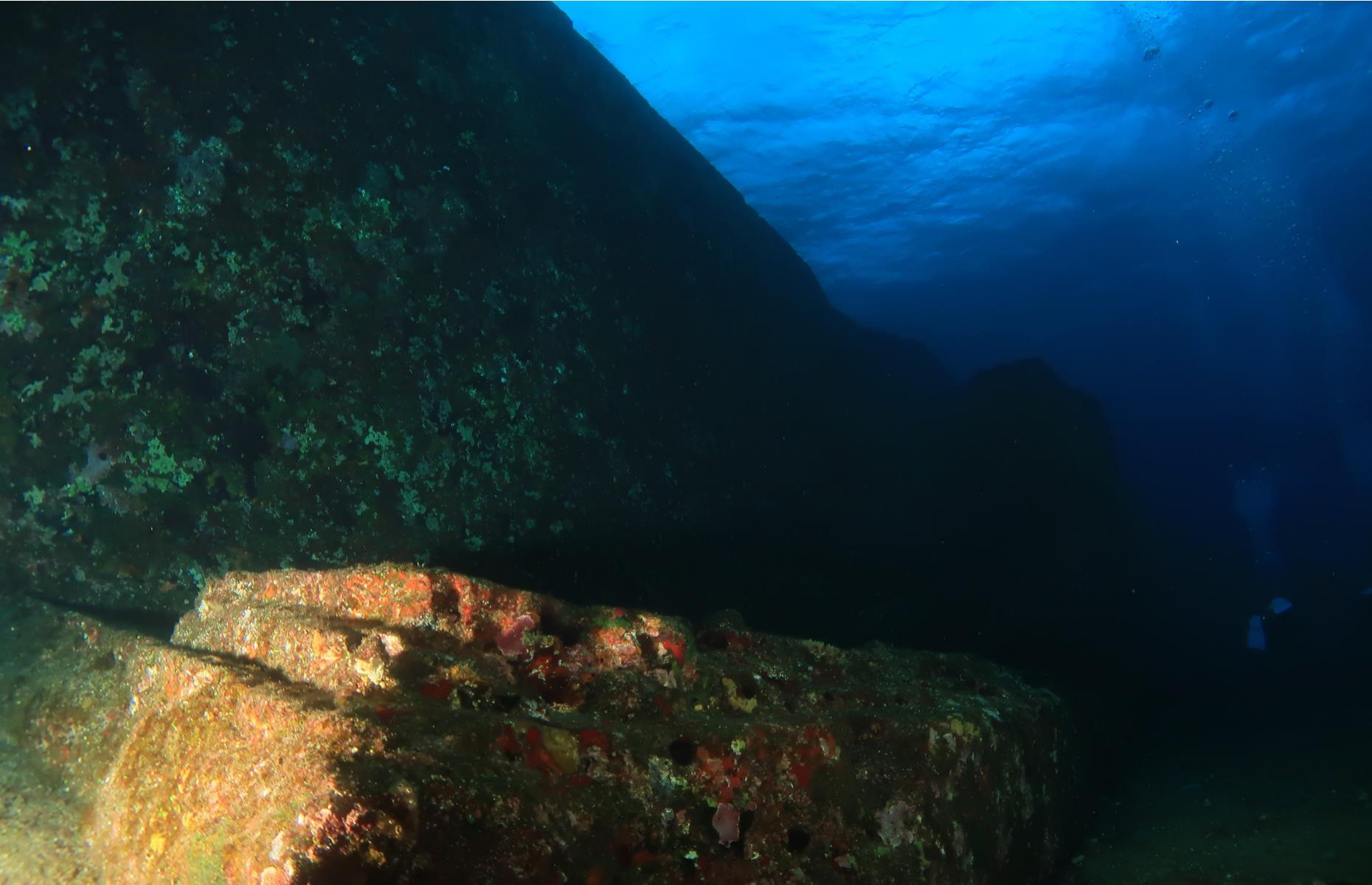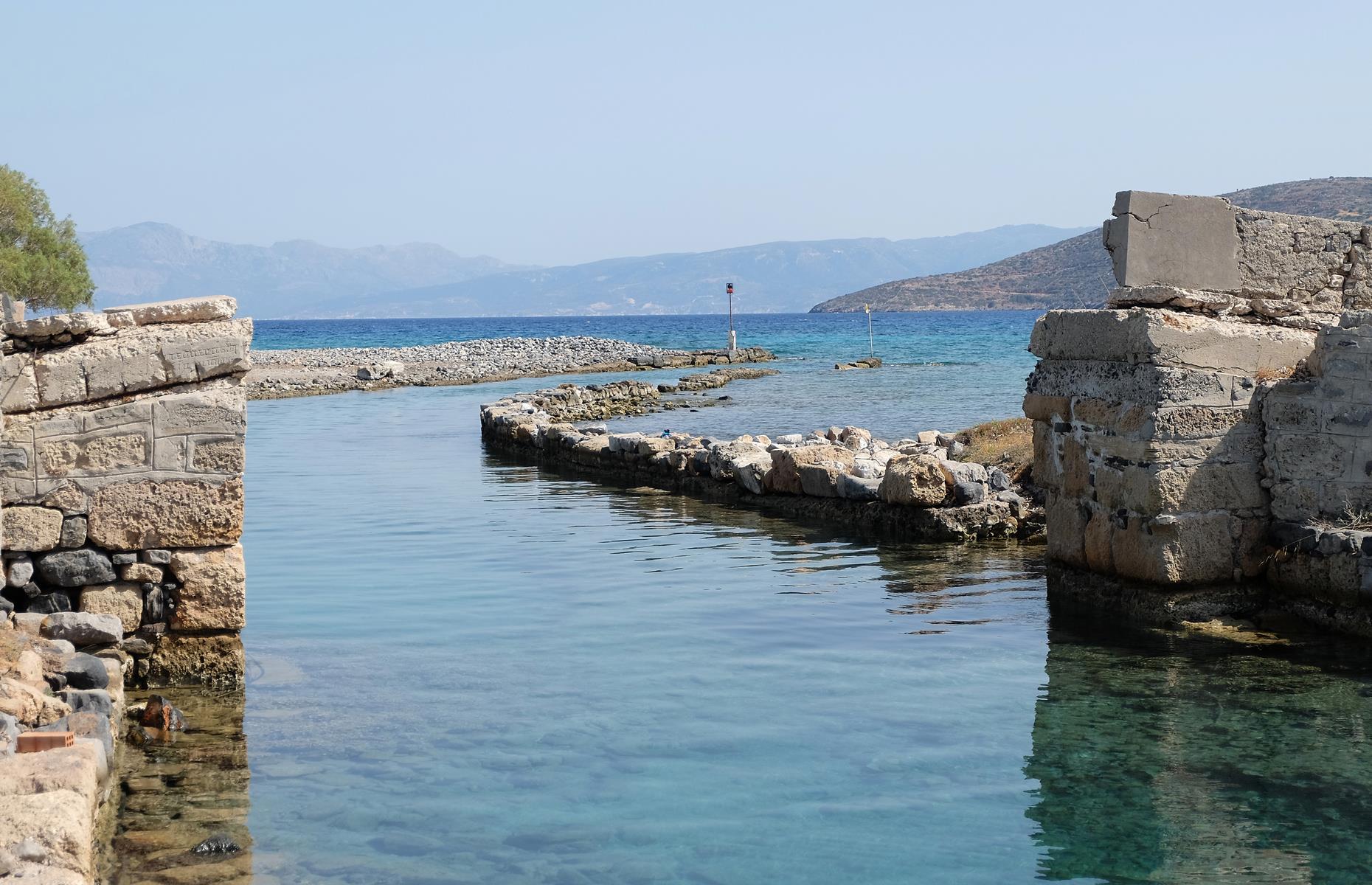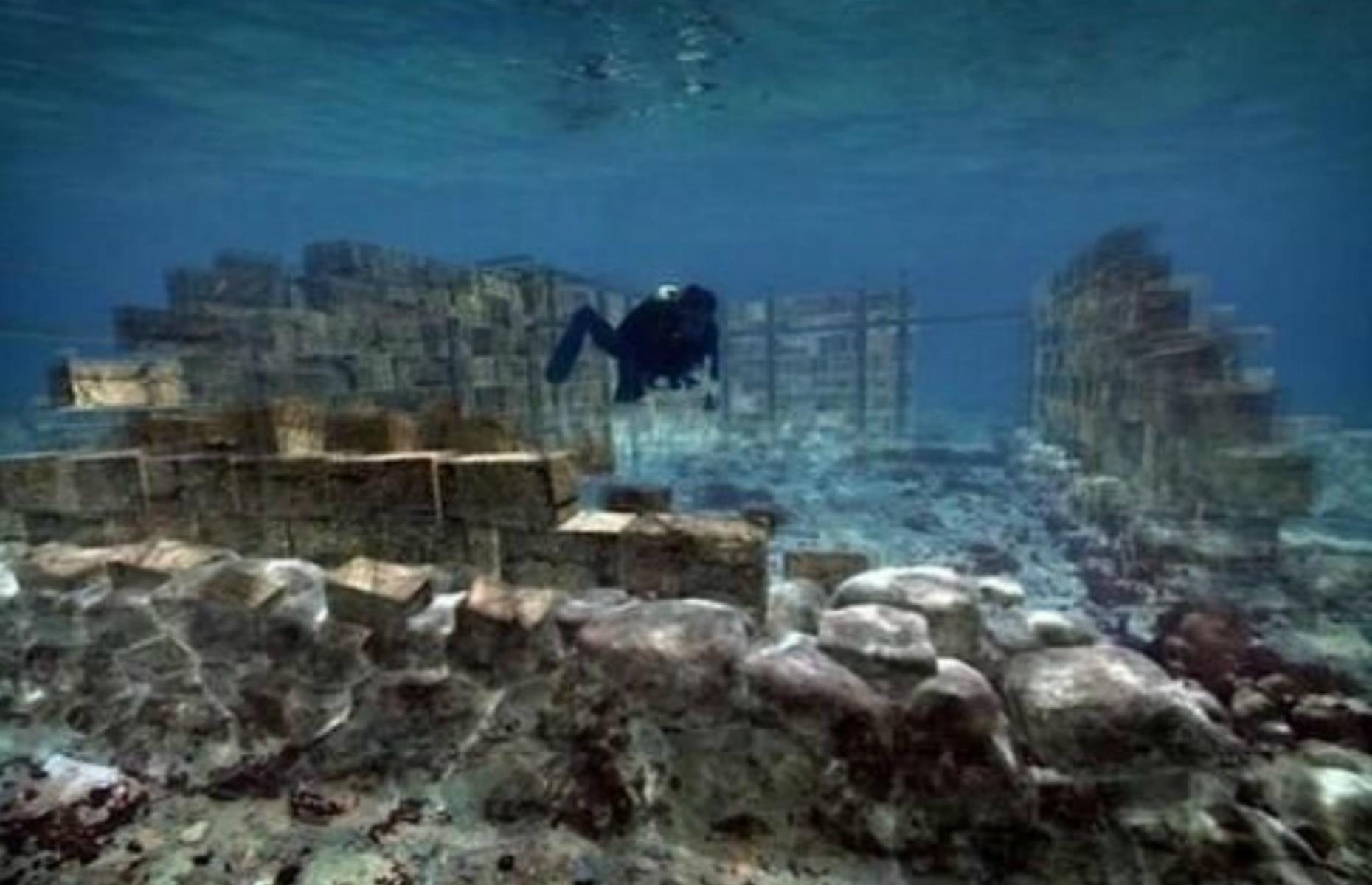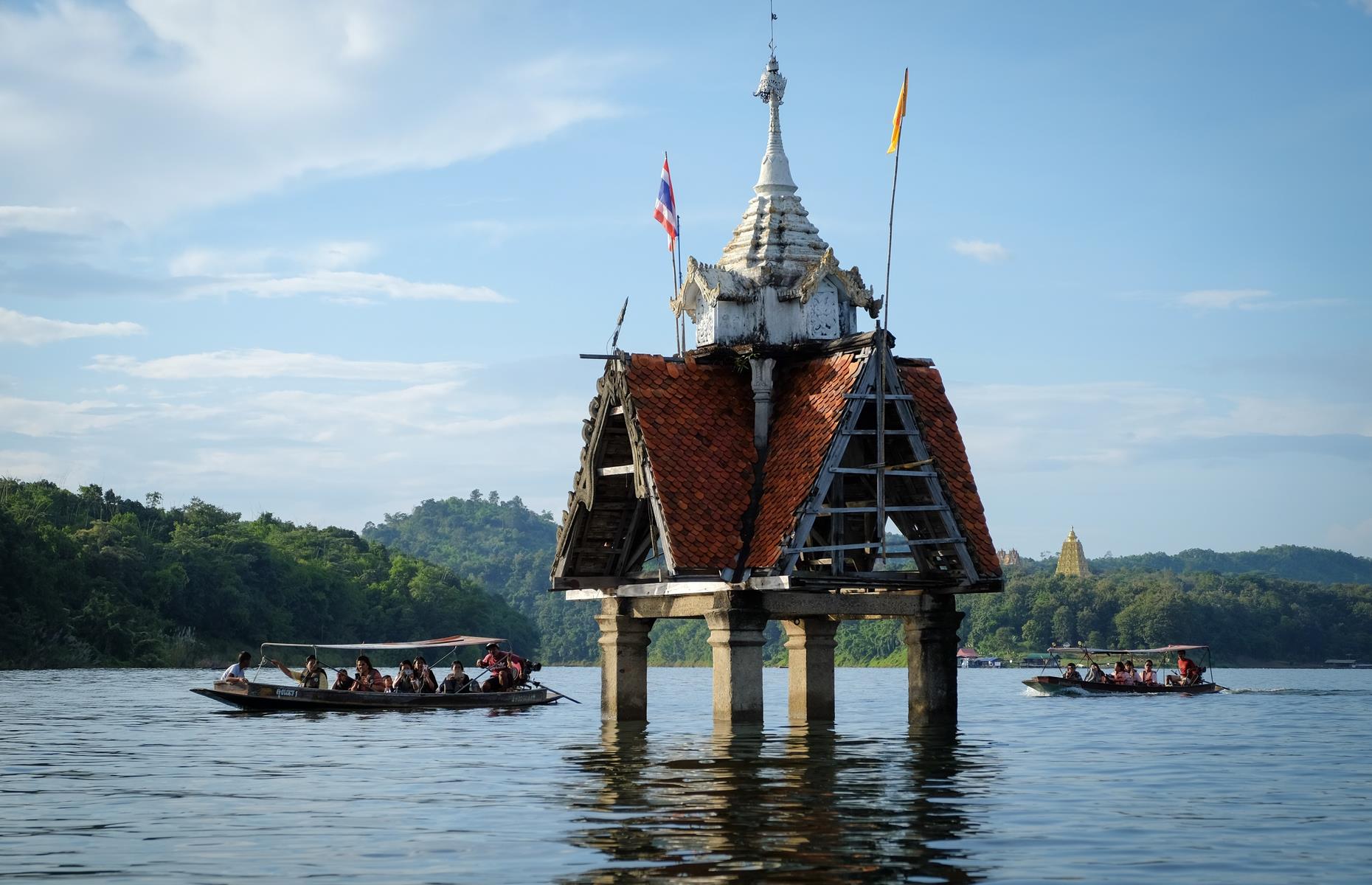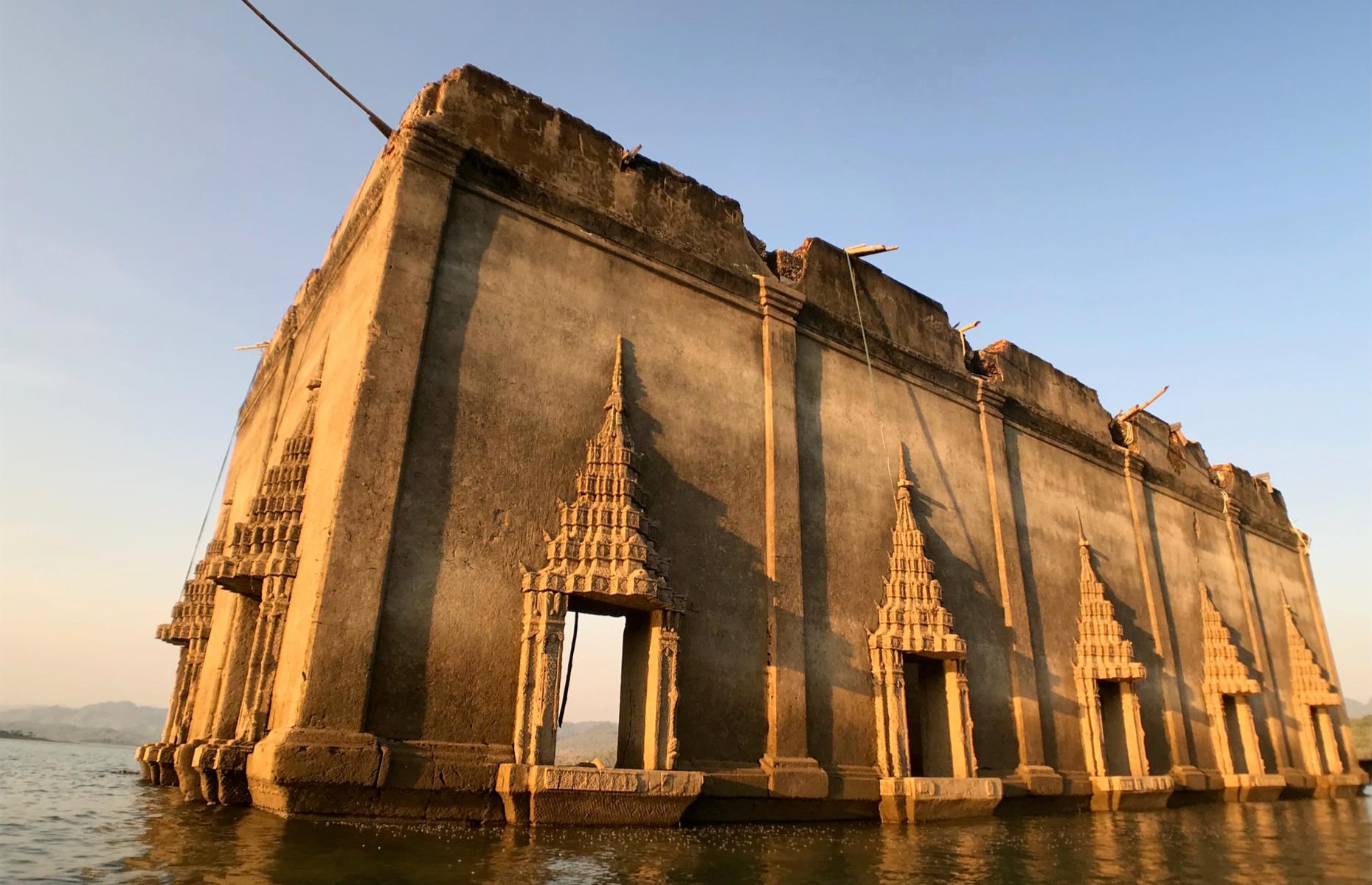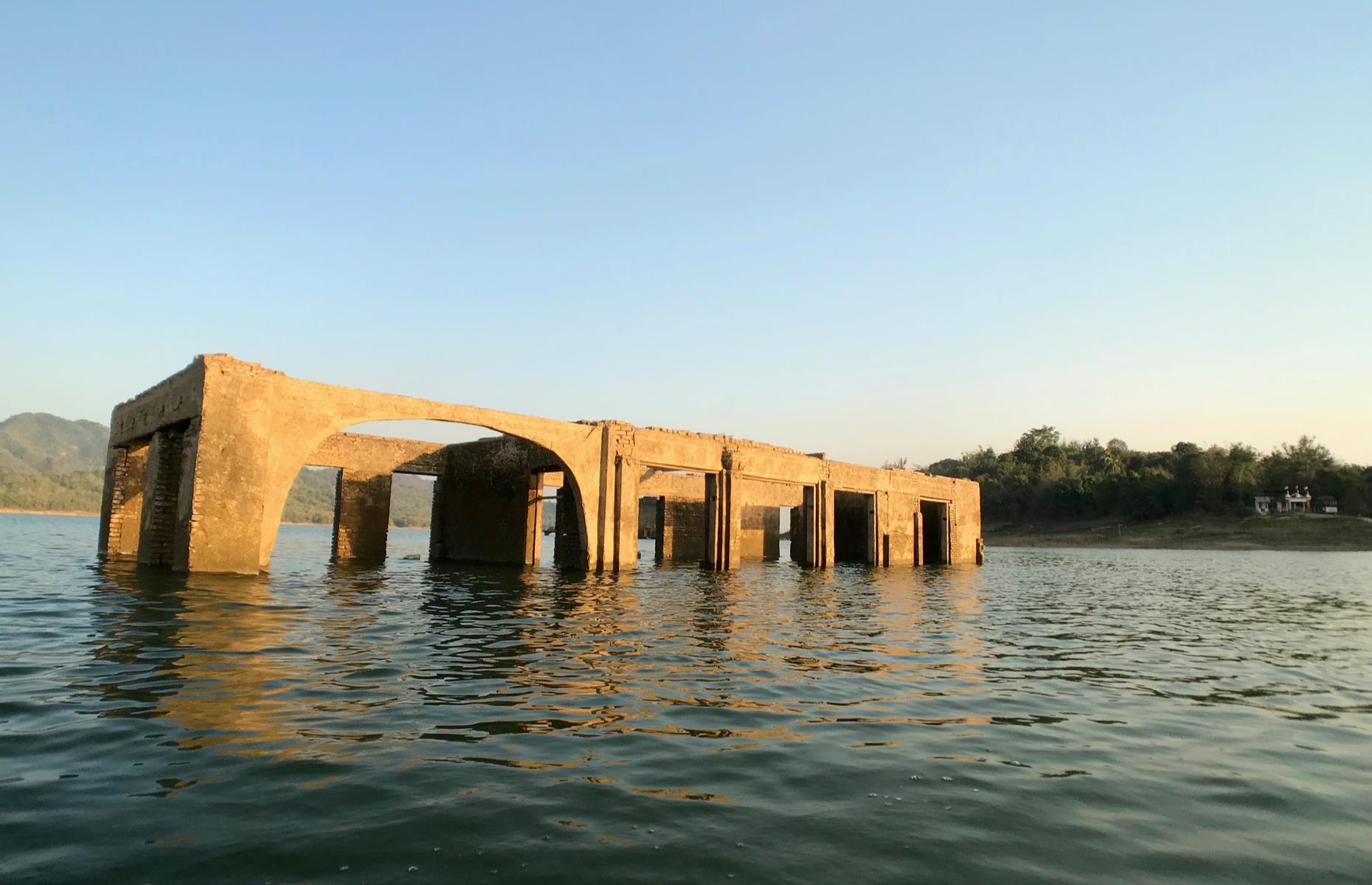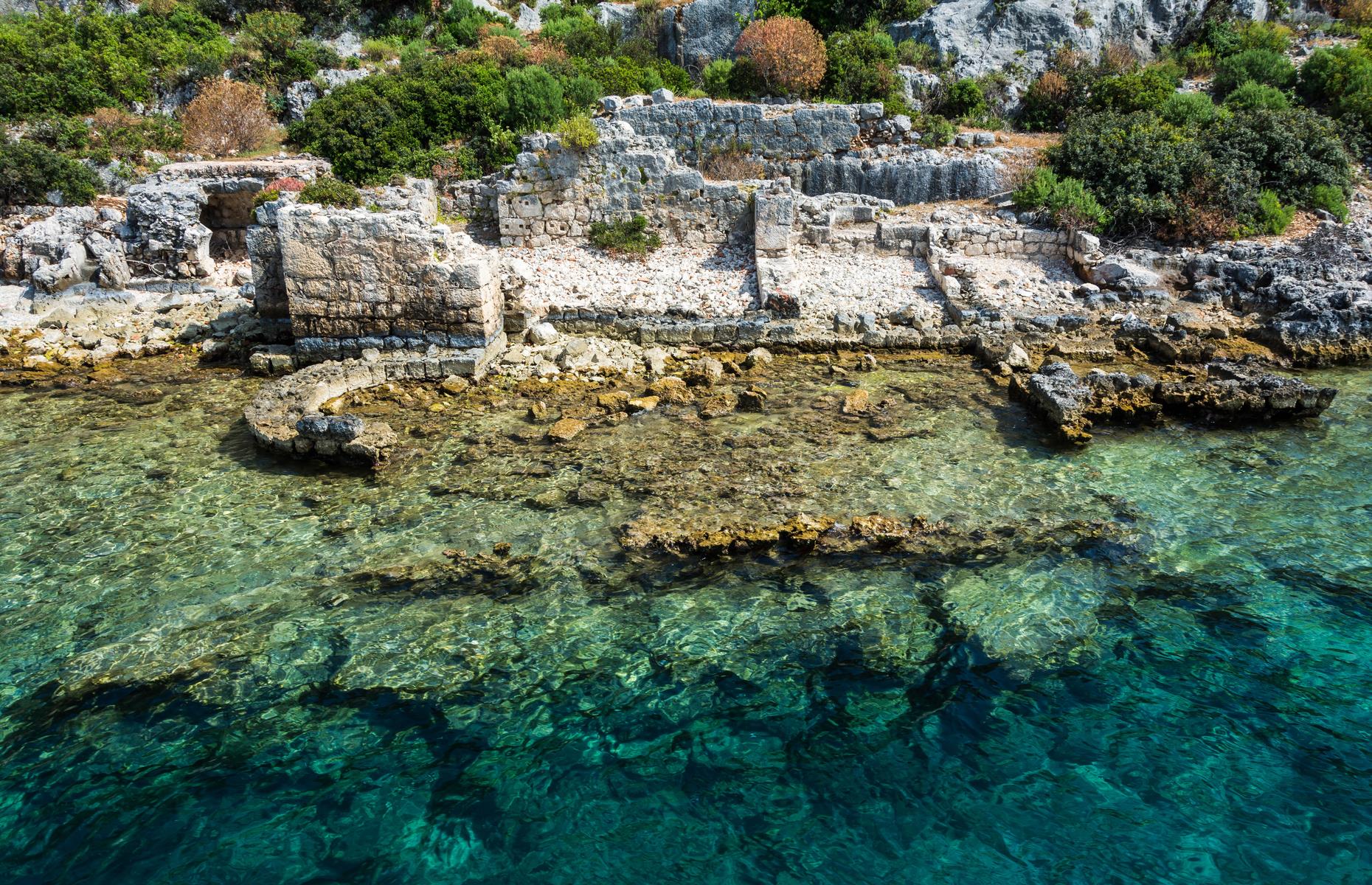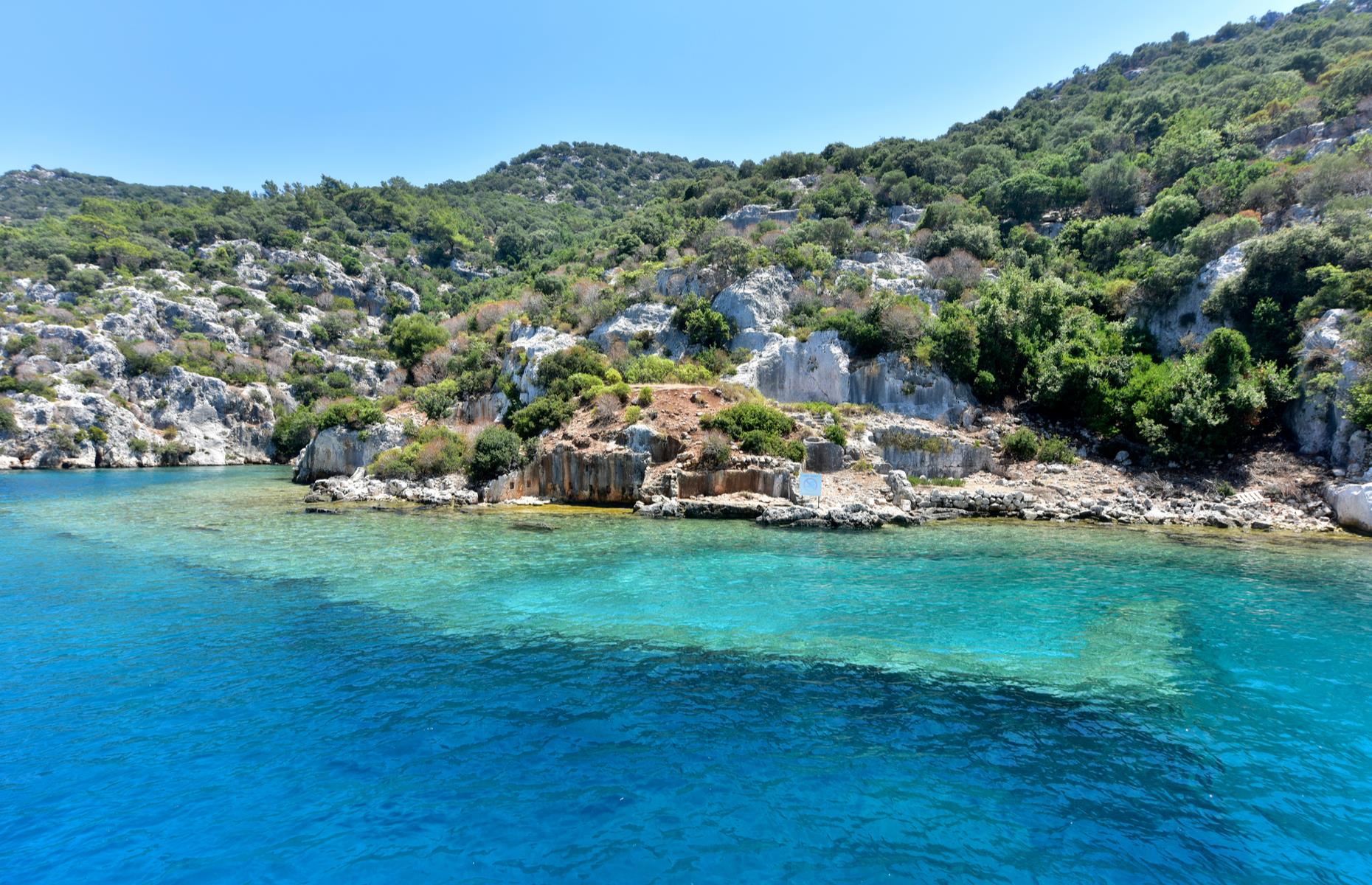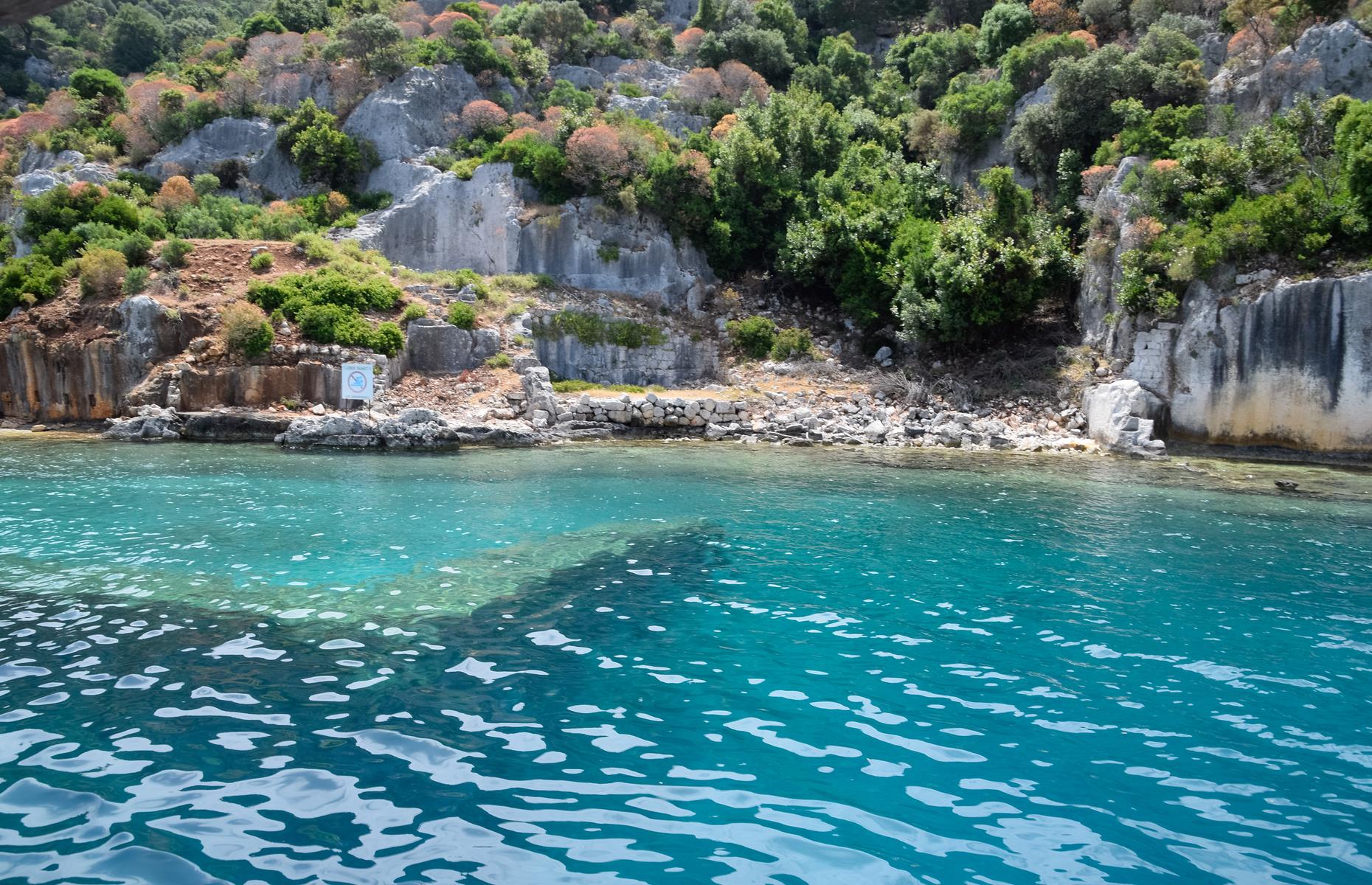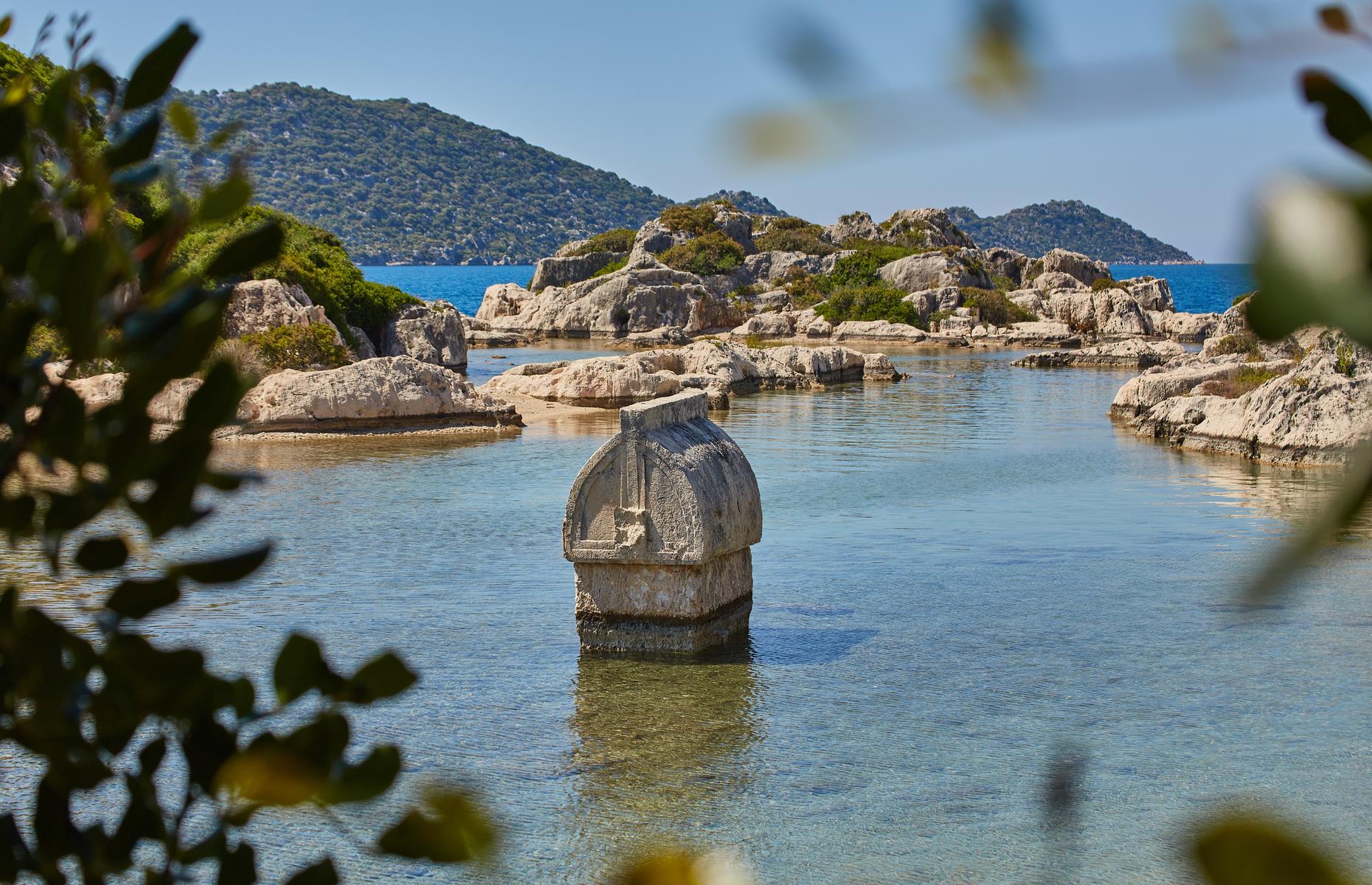 Water worlds
Baia, Italy
Baia, Italy
Baia, Italy
Baia has even been described as "the Las Vegas of the Roman Empire" due to the hedonistic happenings there. This was where the highest echelons of ancient Roman society came for parties and blowing off steam. Surviving statues – some headless, others remarkably intact – now scatter the seabed.
Baia, Italy
That past was long forgotten and hidden in the ocean – along with the city's fine Hellenistic statues, busts, columns and frescoes – until the 1940s, when an aerial photo revealed structures just below the surface. Following further investigation over the next few decades, it was eventually designated a protected marine area – Parco Archeologico Sommerso di Baia – in 2002. It's usually open to divers who can explore underwater villas and grottoes embellished with marble nymphs.
Atlit Yam, Israel
The remnants of this Neolithic village were rediscovered in 1984 beneath the Mediterranean Sea, a little off the coast of Atlit – a coastal town just south of Haifa, Israel. Believed to date from around 7000 BC, it's one of the earliest sunken settlements to have been uncovered. It's also one of the best-preserved, with stone wells, grain stores and even graves with skeletons. There's also a stone circle, found as it was erected and shrouded in mystery. Take a look at the world's most mysterious stone circles.
Pavlopetri, Greece
Pavlopetri, Greece
It hid there, in plain sight, until a marine biologist from the University of Southampton, UK, rediscovered it when diving in the bay in 1967. Nicholas Flemming returned with a group of students to further investigate the site, finding a grid of streets, courtyards and gardens, stone houses, graves and shards of pottery dating from the Mycenaean period (1600 to 1100 BC).
Pavlopetri, Greece
Mahabalipuram, India
Sunken ancient ruins were the stuff of legend in southeast India. Until a sunken town was unearthed at the shore of Mahabalipuram, also known as Mamallapuram. Eyewitnesses claimed to have spotted boulders and walls as the tide receded immediately before the devastating tsunami that hit much of Asia in December 2004. Excavations revealed they had been right – and what they saw was actually the remains of an ancient port city.
Mahabalipuram, India
Shicheng, China
Less mystery surrounds China's 'Atlantis of the East', which was deliberately flooded in 1959 to create the Xin'an Dam and build a hydroelectric station. Shicheng's structures, many of which remain breathtakingly intact beneath the surface of Qiandao Lake in Zhejiang province, have been dated back to the 16th century. The submarine city was all but forgotten until a government expedition in 2001 rediscovered a well-preserved city with broad streets, stone walls, ornate gates and statues of lions, dragons and phoenixes.
Yonaguni Monument, Japan
Between the East China Sea and the Pacific Ocean lies an enigma wrapped in mystery. A series of stone formations, from vertiginous monoliths to stacks of slabs and a pyramid, were spotted close to the remote Japanese island of Yonaguni in the mid-1980s by a local diver. Historians and scientists have been puzzling over their origins ever since – and often arguing about it.
Yonaguni Monument, Japan
Some believe the structures, sometimes known as Iseki stones, are the remains of the legendary lost civilization of Mu, said to have disappeared under the waves due to an earthquake around 2,000 years ago. If the structures are man-made, research at the site suggests this Japanese Atlantis is at least 5,000 years old – meaning the submerged monuments would pre-date the Egyptian pyramids by several centuries.
Yonaguni Monument, Japan
This theory is supported by the level of detail and intricacy in some of the structures. Aside from the pyramid, which is the largest formation, there are ruins that are believed to be arches, temples, a castle and a stadium, with buildings connected by what appear to be roads and shielded by the remnants of walls. Some of the rocks also appear to have been carved with images of animals, while others seem to be shaped like figures including a sphinx and a turtle.
Yonaguni Monument, Japan
A less romantic explanation is that these remarkable stones, which lurk 82 feet (25m) under the water's surface, are naturally occurring geological formations shaped by tectonic activity and formed over time. This theory also argues that apparent carvings are simply scratches that have been inflicted over time. Check out more incredible discoveries of the modern world.
Olous, Greece
The ancient city of Olous was once home to around 40,000 people. Now it sleeps beneath the surface of the Aegean Sea. Its walls and foundations lie just off the northern coast of Crete, close to the village of Elounda, and are visible from the shore. Theories about how it got there are varied, with some suggesting the structures crumbled during a volcanic eruption on Santorini.
Olous, Greece
A more likely explanation is that the city, which was one of around 100 Minoan cities that thrived in ancient Crete between around 3000 and 900 BC, was slowly submerged by rising sea levels. Some parts weren't swallowed by the water. The ruins of a basilica lie a little inland from the sunken city, with floor mosaics of fish and inscriptions, while artifacts have also been collected from the undersea ruins and are housed in various museums.
Muang Badan, Thailand
Muang Badan translates as 'city of the nether world' – though most of the time this sunken locale straddles both land and water. The city was flooded during the construction of Vajiralongkorn Dam in 1984, which submerged everything from houses to perhaps the most striking structure: the so-called Sunken Temple, built in the 1950s. Check out more of the world's amazing places swallowed by the sea.
Muang Badan, Thailand
This Buddhist Temple would have been the central gathering point of the city, which was home to the Mon and Karen tribes, and one of the earliest Southeast Asian settlements. Other striking structures include the monastery, a popular subject for photographers at sunset, when its honey stone is at its glowing best.
Muang Badan, Thailand
The buildings – now swallowed by Khao Laem Lake in Kanchanaburi Province at the Thai-Myanmar border – are often fully submerged aside from the uppermost spires and flags. They're most visible during March and April, typically the driest months when water levels are at their lowest and when people are often able to explore the structures on foot. Now take a look at the amazing places saved from destruction.
Simena, Turkey
The crumbly ruins and stone structures of this sunken city peep tantalizingly above the waves and meander their way into the turquoise-tinged water from the rocky northern shoreline of Kekova, a tiny uninhabited island off the coast of Antalya in Turkey. Simena was a sea-trading post and ancient Lycian settlement believed to date to around 2000 BC.
Simena, Turkey
Simena, Turkey
The ruins have also contributed to historians' understanding of the Lycian civilization, which was unique to Turkey's Mediterranean coast. Lycia was made up of a democratic federation or union of cities, known as the 'Lycian League'. It's believed to be the first such system, inspiring modern democratic systems in place today. Take a look at the world's most jaw-dropping underwater attractions.
Simena, Turkey
The island of Kekova remains uninhabited, aside from a scattering of grazing goats, and is designated a Specially Protected Area as well as being on UNESCO's tentative list as a World Heritage Site. Diving and snorkeling are banned to protect the ruins, though some tour boats are allowed to pass by slowly. Many of Simena's incredible structures, including ornate tombs that rise above the water level, can be seen from dry land.
Source: Read Full Article