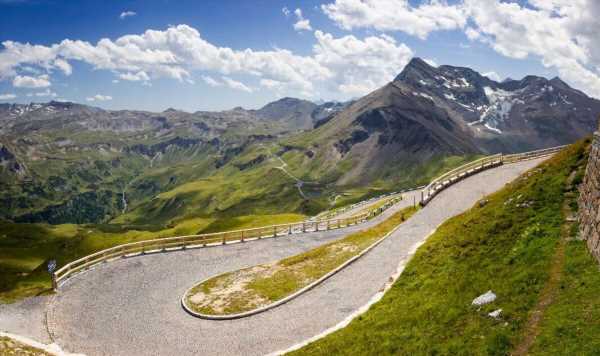 A road trip is a great way to explore the world. Whether it's in a rental car or a personal vehicle, tourists will get to see a lot more than they would catching a flight.
According to the road trip experts at Grand Prix Grand Tours, there's a gorgeous route in Austria that's one of the best road trips in the world.
The Grossglockner High Alpine Road is Austria's highest mountain pass road and is named after the country's highest mountain. The beautiful route is one of the most scenic in the Alps.
Simon Mawdsley, co-founder of Grand Prix Grand Tours, said: "The legendary Grossglockner High Alpine Road is one of the most beautiful routes in the world. The serpentine circuit guides you on a 48-kilometre journey through the Austrian Alps to the base of Grossglockner, the country's highest mountain.
"The spectacular peak lies at the centre of Hohe Tauern National Park. Along the way, you'll venture through verdant mountain pastures, flower meadows and pristine lakes before reaching the highlight of the route: the black mountain of Grossglockner.
‌
READ MORE Pilot shares 'game-changing' travel tip that 'saves precious time'
"The 2,504 metre peak is the highest in the Alpine Republic and towers over the surrounding landscape. During your road trip, you can stop for hikes and visit Edelweiss-Spitze, the highest vantage point along the route.
"You should also take some time to visit Nassfeld Speicher, a breathtaking small lake fed by two waterfalls. The Grossglockner High Alpine Road is open from early May until the beginning of November and can be completed in around two hours."
A tourist 'Vicki F' wrote on Tripadvisor: "Stunning road to drive, beautiful scenery if the weather is nice. Perfect view."
Don't miss…
Locals take to the streets in Majorca to protest against tourism[LATEST]
'Incredibly beautiful' seaside town crowned best in Wales – full list[SEASIDE]
UK's most popular tourist attraction is 'fabulous'[INSPIRATION]
We use your sign-up to provide content in ways you've consented to and to improve our understanding of you. This may include adverts from us and 3rd parties based on our understanding. You can unsubscribe at any time. More info
Another visitor 'Mvanting' said: "This was a highlight on our trip to Austria. The trip was amazing. Our best stop was at a waterfall."
Tourists can start the route in the Austrian city of Salzburg, Mozart's birthplace and the filming location for The Sound of Music.
It costs 40 euros (£34) to drive a private vehicle along the Grossglockner High Alpine Road but only 32 euros (£27) if it's an electric or hydrogen car. Tourists can buy their tickets online.
Britons must be 18 years or older to drive in Austria and should have a full UK driving licence with insurance and vehicle ownership documents.
Tourists will also need to check the local driving laws as these vary across Europe and drivers can be fined for breaking them.
If Austria doesn't appeal, why not take a look at Europe's most spectacular road trip route, a Faroe Island adventure?
Source: Read Full Article