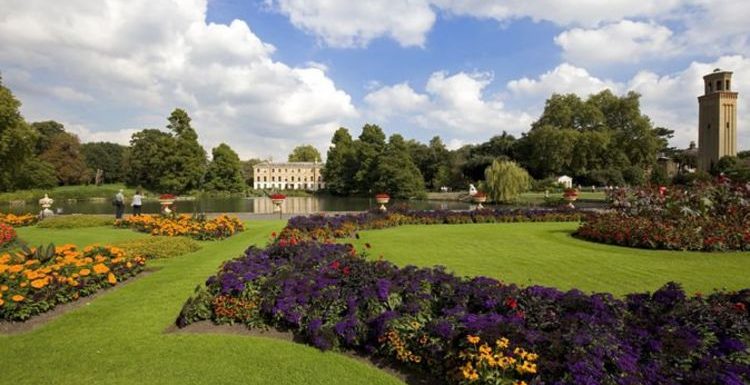 Kew Gardens: Staff outline their work on tourist attraction
We use your sign-up to provide content in ways you've consented to and to improve our understanding of you. This may include adverts from us and 3rd parties based on our understanding. You can unsubscribe at any time. More info
For years, Tower of London was the crown jewel in England's tourist attractions list. Ranking first since 2009, Tower of London's popularity seemed impossible to match. It only took a pandemic to see the landmark fall.
An 85 percent decrease in visitors between 2019 and 2020 brought Tower of London down to 10th place in the most popular visitor attractions list.
Across the country, visitor numbers have fallen sharply. VisitEngland's Annual Visitor Attractions Survey records a 93 percent decrease in overseas visitors.
The impact was most felt by museums and galleries, historic properties and places of worship, which rely on overseas tourists.
Kew Gardens, meanwhile, is the first garden to ever top the visitor attractions list.
READ MORE: The UK's wildest natural wonders are begging to be explored
The most visited paid attraction in England, Kew welcomed 1.2 million people last year.
The numbers are still below pre-pandemic numbers, but outdoor attractions' decrease in visitors was only 43 percent, compared to a decrease of 76 percent for indoor attractions.
Gardens are increasingly popular attractions, with Britons' love of the outdoors dictating the attractions they decide to visit.
Kew Gardens also topped the list of most popular gardens in the UK.
Compiled by flower delivery service Flying Flowers, the list of 20 gardens analysed search data to rank the most popular gardens.
Kew is so far ahead of the competition it is in a category of its own. Every month, there are 370,000 searches for the Royal Botanic Gardens.
With over 50,000 live plants and 8.5million items in its collection, Kew is a UNESCO World Heritage Site.
The UK's second most popular garden is RHS Garden Wisley, in Surrey.
The garden's mission is to be inspirational, "rather than a museum of plants and conservation".
With one million visitors a year, the mission seems to be working.
The third favourite garden in the country is Wrest Park, an English Heritage site in Bedfordshire.
The gardens are part of the country estate and are formal and Grade I listed.
The list of most popular gardens is a fantastic source of inspiration for Britons planning their next day trip.
Looking at the end of the list will give plenty of ideas to visitors who'd rather not be stuck in a crowd when enjoying the beautiful plants and flowers on display at all of the gardens on the list.
The most popular gardens in the UK
1 Kew Gardens
2 RHS Wisley
3 Wrest Park
4 Royal Botanic Garden Edinburgh
5 Botanical Gardens, Sheffield
6 Heythrop Park
7 Hidcote Gardens
8 Sissinghurst Castle
9 Levens Hall
10 Buscot Park
11 Chatsworth House Garden
12 Wentworth Castle Gardens
13 Stourhead Gardens
14 Botanic Gardens, Belfast
15 Iford Manor
16 Tresco Abbey Gardens
17 Arundel Castle
18 Pashley Manor Gardens
19 Mottisfont Garden
20 Blenheim Palace and Gardens
Source: Read Full Article