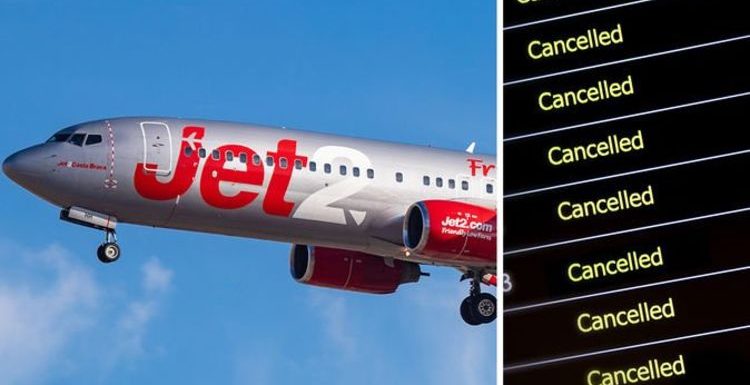 Jet2 Holidays introduce their new and improved mobile app
When you subscribe we will use the information you provide to send you these newsletters.Sometimes they'll include recommendations for other related newsletters or services we offer.Our Privacy Notice explains more about how we use your data, and your rights.You can unsubscribe at any time.
Jet2 offers cheap flights and holidays to a great many popular holiday destinations. Unfortunately, travel has been badly battered by the Covid pandemic and it can be hard to keep up with the latest measures. Jet2 has been quick to respond to changing travel rules – so what are the tour operator's latest updates?
Jet2 holidays update
Jet2.com and Jet2holidays have cancelled all flights and holidays up until April 14, it was announced today.
This is an extension on the previous March end-date for cancelled flights and holidays
Additionally, travel to Iceland is suspended until April 26.
Customers will be contacted directly by Jet2 holidays and automatically issued with a refund equal to the amount paid.
Jet2 said in a statement today: "Due to the ongoing uncertainty caused by the COVID-19 pandemic and government travel restrictions, we've taken the decision to extend the suspension of all flights up to and including April 14, 2021.
"Please note, our flights to Iceland are suspended up to and including April 26, 2021."
Refunds will be issued to customers whose travels and cancelled.
"If you've been affected by these programme changes, we'll be automatically cancelling your booking with a full refund."
Those due to travel later in the Spring will be contacted by Jet2.
"If you're due to travel from 15 April 2021 onwards, we'll provide an update closer to the time," explained Jet2.
"Nobody wants customers to be on holiday enjoying themselves more than we do, and we're looking forward to resuming our award-winning flights.
"In the meantime, we'd like to thank you for your patience and understanding."
What are my options if my Jet2 flight or holiday is cancelled?
Customers whose travel plans are impacted by cancellations in the coming months will be automatically issued with a full refund.
Jet2 says it is "proactively contacting all affected customers in departure date order" and apologise for any potential delays.
The travel provider adds: "We're working as quickly as we can through a high volume of affected bookings."
Are customers entitled to compensation as a result of cancellations?
Due to the nature of the coronavirus pandemic, holidaymakers who have had their plans changed are not entitled to additional compensation on top of their refund.
On its website, Jet2 states: "In line with the advice from the UK Civil Aviation Authority, delays and/or cancellations arising from circumstances relating to COVID-19 will be treated as extraordinary circumstances and therefore not eligible for compensation under Regulation EC261/2004."
The travel provider says it is working to ensure "ensure that affected customers receive all appropriate support and assistance."
Source: Read Full Article