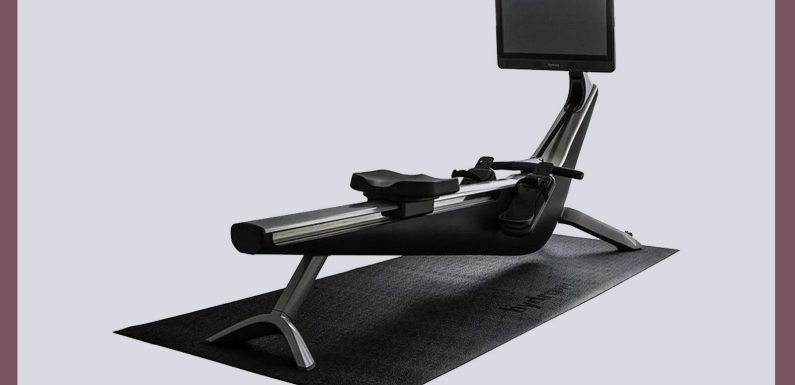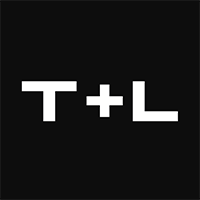 There was no way I could have known how much time I'd be spending in what an earnest broker might dub my "cozy Brooklyn studio" when I signed my lease two years ago. What my apartment lacks in size, it makes up for in easy access to the office, the gym, and transportation options that take me across the city and, via nearby airports like Newark and JFK, across the world. Of course, none of that has mattered for the past year.
Despite my space constraints, I jumped at the opportunity to test out Hydrow, a futuristic-looking rowing machine with subscription-based live and on-demand classes. I took some careful measurements to make sure I'd have enough room to open my front door (it's about 7 feet long and 2 feet wide). Just after Daylight Saving Time had ended and I found myself at home more than ever, two friendly brand reps came to set it up in my entryway. They essentially turned my foyer into a gym — and, as I would soon find out, into a COVID-friendly portal to the outside world.
Load Error
Hydrow is equipped with a 22-inch HD touchscreen that brilliantly displays your video and rowing stats (more on that later). If that screen was on a high-end stationary bike, it would show classes with instructors pedaling along on the same machine in an indoor studio. But at Hydrow, instructors are filmed on real boats and in actual waterways across the United States, plus a couple of international destinations. Depending on your travel history, you can choose to explore new locales or visit familiar haunts each time you ride.
To buy: hydrow.com, $2,520 
"Part of what we set out to do with Hydrow is transport our users to new and exciting places each time they work out," Nancy Smith, Hydrow's chief marketing officer, wrote me in an email. "Our home bases are the Charles River in Boston during spring, summer, and fall and Miami's Indian Creek during winter. In between, we're constantly looking for new waterways and locations to film from."
I started with the instructor-led "Welcome to Hydrow Row" video, which was filmed on Lake Winnipesaukee in New Hampshire. My extended family happens to live in the Lakes Region, so I've been there dozens of times before, including 20 or so Christmases, plenty of summer trips as a kid, and my grandma's 100th birthday party just two months before the pandemic. A couple days later, I browsed the video library and found "Journeys," which are instructor-less videos of varied lengths depicting the view from the bow or stern of a boat. There were courses around Lake Winnipesaukee, and several other places too, like Chattanooga, TN, and Melbourne, Australia). As I rode, I recognized the lot where my uncle once kept his boat in the winter as the lake freezes over, and we glided under the overpass that connected the roadway to his house to the rest of town.
Gallery: 24 purchases that helped us get moving while stuck at home – from online workout class subscriptions to at-home exercise bikes (INSIDER)
Another location with a personal history Hydrow took me to is Austin, Texas, where I would've gone last May to celebrate my shared birthday with my nephew (his first, my 31st), and perhaps again in the fall for Austin City Limits. And despite visiting the city multiple times, I'd never made it out onto Lady Bird Lake before. I don't know when the next time is that I'll get to see my family and the scenery in these places, but in the meantime, Hydrow can give me one of those two things.
Of course, it's also a fantastic workout. I got keen on rowing while writing about the boutique fitness boom last decade and attended a bunch of classes at rowing-focused studios, but Hydrow is also completely newbie-friendly, with hundreds of videos bearing the "Beginners" tag in its easy-to-filter library. ("Interestingly, the vast majority of our users actually report never having rowed before Hydrow," Smith noted.) The affable instructors go over basics like metrics in minute-long preambles to their rides, highlighting where the screen displays your current strokes per minute and your 500-meter split time, which Hydrow describes as "a calculation of how much power you put in each stroke, combined with your rhythm (strokes per minute)."
"When you row with Hydrow, you're working 86 percent of your body's muscles, compared to the 44 percent muscle engagement you'd get with cycling," Smith wrote, "so even if you only have 20 minutes, you're getting an efficient and effective full-body workout. Rowing is also low impact, which makes it safe and gentle on joints." Aside from rowing, Hydrow offers yoga, Pilates, strength training, and stretching classes, and you can tilt the screen for better off-machine viewing.
I'll add that its library of low-impact workouts makes Hydrow suitable for apartment dwellers, because you're not shaking your walls or floor like the thump-thump of a treadmill might. I keep a folded yoga mat under the machine's front legs to prevent it from sliding across my century-old sloped floors, and you can opt for the Hydrow Starter Package that includes a mat. Plus, an upright storage kit available is for an additional fee to keep it out of the way when not in use.
Like many fitness machines of its caliber, Hydrow fosters a community that's both supportive and competitive. There's an interactive feed that shows riders completing rides in real time (you can thumbs-up or comment on their workouts), as well as weekly challenges and a leaderboard that displays your ever-shifting rank on each ride. I often hide the leaderboard to focus on competing against myself and improving my own stats, which are found on a "Progress" screen with your complete workout history and status in Hydrow challenges. For rowing a total of 100,000 meters, Hydrow sent me a really nice water bottle, and now I'm chipping away at 250,000 meters for a free pair of socks.
For the price of a decent vacation, you can take a trip to a different city every day for years to come with Hydrow — so long as you don't mind getting a little sweaty on the journey. For more information and to order your own, head to Hydrow.com.
To buy: hydrow.com, $2,520 
Love a great deal? Sign up for our T+L Recommends newsletter and we'll send you our favorite travel products each week.
Source: Read Full Article