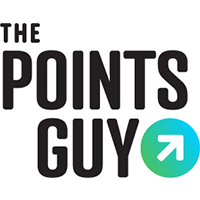 Load Error
If you've shied away from Accor's luxury properties in the past because you felt the Sofitels and Fairmonts of the world were too old-school for you, it's time to revisit the chain's portfolio.
While Accor is known for its "classic" brands, such as Raffles, Swissôtel, Mövenpick and Grand Mercure, it's been busy forging interesting partnerships with trendy brands such as Faena and Delano. And those couplings are helping Accor redefine what luxury means in the first place.
New and renovated hotels and resorts are coming online that continue to focus on personalized service, but do it in a more relaxed and approachable manner. You might say it's the age of hip and accessible luxury.
For more TPG news delivered each morning to your inbox, sign up for our daily newsletter.
Accor's purchase of SBE heralds an emphasis on hip hotels
Take Accor's progress with its Delano brand. It was birthed in trendy Miami before expanding to Las Vegas. So, what's the next "it" city for Delano? Paris.
Accor is renovating an 18th-century mansion in the 8th Arrondissement that will open in 2022 as the Maison Delano. Well-positioned near the Rue du Faubourg Saint-Honoré, the hotel will have 56 rooms and suites plus a chef Dani Garcia-helmed restaurant that's part of the property's courtyard.
The chain plans to open additional Maison Delano outposts in cities around the globe, and it's not limiting its footprint to urban areas. However, when Delanos open in the countryside, such as mountain lodges or beach resorts, "Maison" will drop from their names.
What's important to note here is that Delano is under the SBE umbrella, which describes itself as a "lifestyle hospitality company that develops, manages and operates award-winning hotels" — and Accor took full ownership of SBE hotels in November.
Sam Nazarian, the founder of SBE, had a clear vision for the future of contemporary luxury. Hotels under his purview shared several things in common: a focus on engaging design, incredible cuisine and access to buzzy nightlife. He brought those attributes to the Delano, SLS, Mondrian and Hyde hotel brands.
Video: This Ultra Luxe, 6-Bedroom Villa in Jamaica Has a Chef, Infinity Pool, and On-Site COVID T (Travel + Leisure)
Airbnb and Bumble Team Up to Offer a Collection of Virtual Experiences Just in Time for Va

Travel + Leisure


New York to Bring Back Live Theater Through a Series of 300 Pop-up Shows With Hugh Jackman

Travel + Leisure


Alaska Officials Pledge to Find Solution for Cruises Following Canada Ban Extension

Travel + Leisure


3 Spacecrafts Are Set to Reach Mars This Month

Travel + Leisure


Uniqlo Teamed Up With the Louvre so You Can Wear Your Favorite Pieces of Art

Travel + Leisure


This Adorable Little Dome Is the Most Wish-listed Airbnb in Connecticut

Travel + Leisure


Disneyland's California Adventure Is Planning a Food Festival for Fans Who Are Missing the Park

Travel + Leisure


Surprise Your Crush With Midnight Ice Skating and an Overnight Stay at One of NYC's Most I

Travel + Leisure


The Bubly Reason Michael Bublé Is Throwing Family Dance Parties at Home

Travel + Leisure


The Country of Georgia Is Reopening to Vaccinated Travelers

Travel + Leisure


This Epic Immersive Van Gogh Exhibit Is Headed to Chicago

Travel + Leisure


Southwest Is Offering a Free Companion Pass for New Credit Card Holders This Valentine's

Travel + Leisure


This Resort Chain Is Offering a Free Quarantine for Guests Who Test Positive at the End of

Travel + Leisure


This New 100-Mile Hiking Trail in Texas Will Connect Austin to the Alamo

Travel + Leisure


Why Meghan Markle Won't Return to the UK With Prince Harry This Summer

Travel + Leisure


Estonia Lifts Quarantine for Travelers With COVID Vaccine

Travel + Leisure


Airbnb and Bumble Team Up to Offer a Collection of Virtual Experiences Just in Time for Va
Bumble is also offering a discount that app users can apply to their Airbnb experiences.


Travel + Leisure



New York to Bring Back Live Theater Through a Series of 300 Pop-up Shows With Hugh Jackman
The state's new initiative, NYPopsUp, will feature surprise live shows with Hugh Jackman, Billy Porter, Renée Fleming, Sarah Jessica Parker, Patti Smith, and Kenan Thompson.


Travel + Leisure



Alaska Officials Pledge to Find Solution for Cruises Following Canada Ban Extension
"We are exploring all potential avenues, including changing existing laws, to ensure the cruise industry in Alaska resumes operations as soon as it is safe."


Travel + Leisure

Accor will now take up that mantle and continue moving in the direction of more accessible luxury experiences focused on fine dining and out-of-the-ordinary entertainment.
Expanding the Delano brand isn't the only thing on Accor's mind. Through its SBE group, it also just opened the SLS Cancun. The 45-room boutique property that opened on Wednesday, Feb. 10, offers a stunning stretch of beachfront, a beach club, marina and an 18-hole golf course designed by Tom Weiskopf.
Last last year, Accor also struck a deal with the hospitality developer Ennismore, which is responsible for The Hoxton and Gleneagles luxury properties, among other brands.
Related: You can now book these awesome Accor hotels with miles
Buzzy nightlife is the key to a younger demographic
Accor is betting that the future of luxury hotels lies in developing full-blown entertainment complexes centered around a boutique property. That's why it's partnered with Faena.
Chat with your most plugged-in friend, and he or she has probably stayed at Faena Hotel Miami Beach, Casa Faena (also in Miami, reopening Oct. 1, 2021) or Faena Hotel Buenos Aires.
Last month, Accor and Faena announced a partnership focused on creating "Faena Districts" that go beyond hotels and provide everything you need when discovering a new destination: an incredible place to stay, top-notching dining, spa facilities, cultural events and more.
Related: Accor and Hoxton unite to create a new family of boutique hotels
Founder Alan Faena hit upon a recipe for success with beautifully designed hotels in breathtaking settings that are made even more special with amenities like vast spa centers, restaurants helmed by James Beard Award-winning chefs, art exhibitions and experiences, cabaret-style theaters and live music in the lounges. A stay at a Faena property is about more than just a place to rest your head at night: It's the conduit to the area's culture and community.
Dubai is earmarked for the first Accor-involved Faena District and it will evolve organically depending on what elements are deemed paramount to the neighborhood's success.
Featured image of Faena Veranda by Todd Eberle/Faena/Accor
SPONSORED: With states reopening, enjoying a meal from a restaurant no longer just means curbside pickup.
And when you do spend on dining, you should use a credit card that will maximize your rewards and potentially even score special discounts. Thanks to temporary card bonuses and changes due to coronavirus, you may even be able to score a meal at your favorite restaurant for free. 
These are the best credit cards for dining out, taking out, and ordering in to maximize every meal purchase.
—
Editorial Disclaimer: Opinions expressed here are the author's alone, not those of any bank, credit card issuer, airlines or hotel chain, and have not been reviewed, approved or otherwise endorsed by any of these entities.
Source: Read Full Article