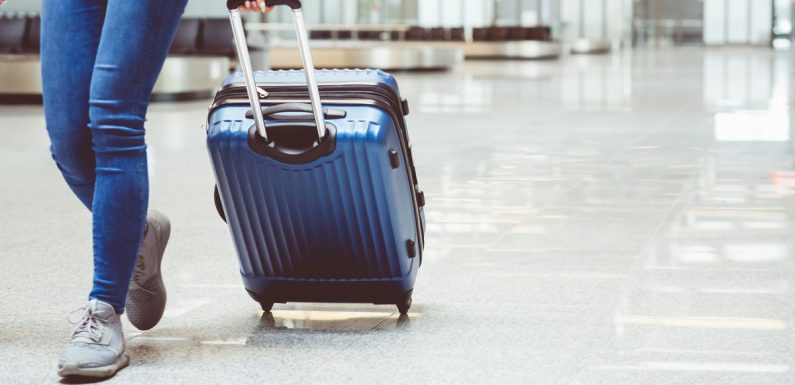 A flight attendant has revealed she always packs one 'game changer' item in her suitcase to help her avoid last-minute fees at the airport.
Cabin crew member Kat Kamalani recently shared the clever travel hack on TikTok with her 980,700 followers, saying that she has "done this so many times".
The move is simple – she packs a pillowcase in her suitcase before jet-setting off on holiday.
READ MORE: 'I'm a flight attendant and these are the mistakes passengers should avoid'
Filming herself packing a pillow cover, she explained in the short clip: "This tiny hack will save you if you ever have baggage that is overweight while travelling.
"This hack works the best when you're travelling home from vacation. You'll always want to carry a pillowcase in your bag because if your bags are overweight you can stuff your pillowcase full of clothes and use it as a pillow on the aircraft. This is seriously a game-changer to avoid those fees for overweight bags.
Using a pillowcase has become a popular trick for people trying to swerve airline hand luggage rules, with plenty of success stories circulating.
Security won't stop you from passing through if you do it – as long as everything in the pillowcase is allowed to be on the flight, so avoid putting any liquids or chargeable devices inside and stick to clothes.
However, be warned that airline staff are wising up to it. Some budget airlines only let you bring a personal item such as a small handbag or laptop bag, so it could be that if you rock up with a large pillow stuffed full of clothes, you could be charged for an extra hand luggage item at the gate.
Some of Kat's followers said that when they tried the hack, the pillowcase ended up counting as their personal item.
Of course it does depend on your airline's policy and some flight attendants do turn a blind eye but again, if you show up with a huge pillowase they may not be so lenient.
You can check out more of Kat's tips on her TikTok account @katkamalani.
READ NEXT:
Flight attendants' shared bed separated only by tiny curtain filmed by shocked pilot

'I make £40k a month on OnlyFans but people still treat me to luxury holidays'

'Entitled teen and his friends ruined my 11-hour flight – so I got revenge'

'I refused to give up a plane seat for a mum and child – I paid to keep it empty'

'I made a little girl cry by demanding she get out of the plane seat I paid for'
Source: Read Full Article