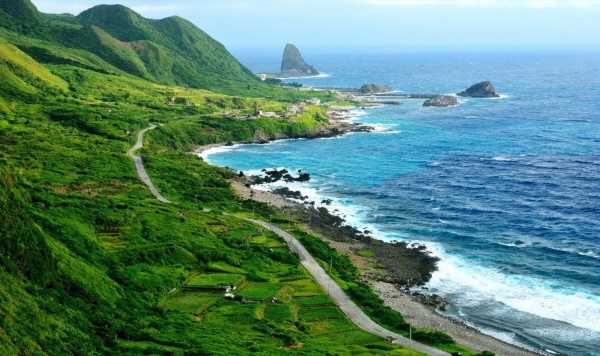 Taiwan is offering to pay tourists NT$5,000 (£136) to travel there for a holiday. The Asian country is aiming to welcome six million tourists in 2023.
Taiwan's Premier, Chen Chien-jen, announced that the Government would like to attract 10 million visitors in 2025.
To encourage tourists to make the long-haul trip, Taiwan is offering 50,0000 travellers £136 to go there.
Up to 90,000 tour groups will also receive NT$20,000 (£544) as part of the country's new tourism drive.
The money will be delivered digitally and tourists will be able to use it to cover their costs in Taiwan, including for accommodation.
Just under 900,000 people visited Taiwan in 2022, according to statistics from the Taiwan Tourism Bureau.
The Asian island lifted its border restrictions in October 2022, and was one of the last countries to do so after the pandemic.
From skyscrapers to night markets, Taiwan has plenty to attract tourists from all over the world.
The island has around 15,000 temples to explore, many of which are still used by devotees today.
Taiwan also has plenty of natural attractions and tourists can enjoy a hike with breathtaking views at Taroko Gorge.
Waterfalls, vegetation and mist combine to create an incredible walk, parts of which hover 1,640ft above the ground.
Taiwan has one of the world's most exciting street food scenes and tourists will see the best of it at one of the country's night markets.
The country also has a growing number of Michelin restaurants and earned 38 of the coveted stars in 2022.
But while Taiwan is hoping to attract more tourists, many other top destinations are trying to cut back.
Barcelona's mayor has cracked down on illegal tourist apartments and announced plans to tax cruise tourists.
Many local citizens believe the Spanish city is overcrowded and would like to see the number of tourists reduced.
Majorca, one of Spain's Balearic islands, is aiming to cut back on mass tourism and create a new market of quality tourism.
In Italy, Venice is poised to introduce a new fee for day trippers entering the famous canal city.
The popular destination is trying to cut back on the number of tourists, which swells during the summer.
It has already banned cruise ships from entering the city's lagoon, due to fears of overcrowding and pollution.
Nowadays, cruise tourists often travel into the city from nearby ports such as Ravenna and could soon be hit by the daytripper tax.
Source: Read Full Article