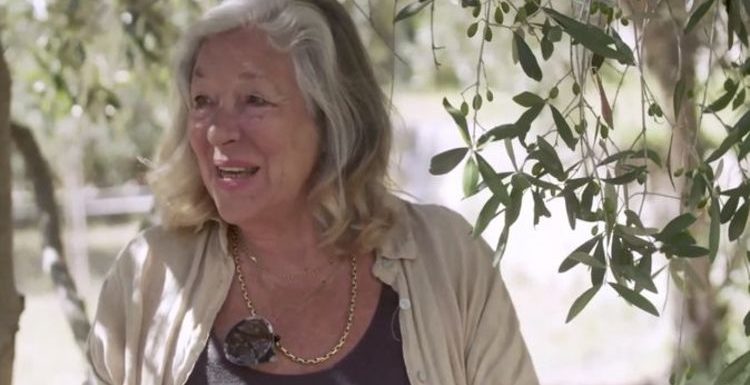 Carol Drinkwater discusses becoming an olive farmer in Provence
We use your sign-up to provide content in ways you've consented to and to improve our understanding of you. This may include adverts from us and 3rd parties based on our understanding. You can unsubscribe at any time. More info
Provence is France's most popular tourist destination after Paris and it's not hard to see why visitors find it so captivating. From an underwater museum to a tempting food market, Carol explores everything Provence has to offer.
While the Provence region encompasses the glittering city of Cannes, famous for its annual film festival, and the port city of Marseille, Carol invites viewers to join her off the beaten track in the opening episode.
A famous author and actress, Carol says she feels "so grateful" for her Provence life while her husband says "everything for us is sharing, loving and being together".
Throughout the series, Carol takes viewers to the places that have inspired her writing and played an important role in her life and marriage.
The series is set at Carol and her husband's beautiful olive farm where flowers cascade over the terrace to the swimming pool.
The olive farm is hidden away on a hillside above Cannes, a vibrant city that Carol describes as the "playground of the rich".
Although the series explores the challenges of running an olive farm, Carol tells viewers that moving to Provence "changed my life".
Carol and husband Michel, share their idyllic lifestyle and the challenges of managing the farm's 300 olive trees.
The pair purchased the farm 35 years ago but the private farm was built at the beginning of the 20th century by an Italian family.
Carol takes viewers to the secluded locations she and Michel visited when they first went to Provence in the series opener.
After exploring a tiny island, she takes a boat trip to an astounding new museum that only opened in 2021.
Completely underwater, Carol has to don her snorkel and mask to visit the incredible marine attraction.
Once back on dry land, Carol heads to a nearby lavender farm to learn a few tricks from the owners.
Lavender is a speciality in Provence and flowers from the region are often said to be the best in the world.
Carol learns all about the lavender production process and discovers how the family make their beautiful bouquets.
Although Carol describes herself as "the most impractical being that ever walked the earth" she lets viewers in on the secrets of running an olive farm.
Her and Michel show viewers the 'fishy' way they protect their 300 trees from damage by insects.
One of the highlights of the opening episode is when Carol takes visitors on a trip to a huge food market.
Carole says: "One of the most wonderful things about life in Provence is the food, almost everything is fresh and locally produced."
Husband Michel does his own shopping but shocks Carol with a controversial new purchase for the couple's home.
Eating and cooking outside is an essential part of life for the pair and they enjoy Carol's market purchases in their expansive gardens.
A Year In Provence with Carol Drinkwater is on Channel 5 at 9pm on Sunday
Source: Read Full Article