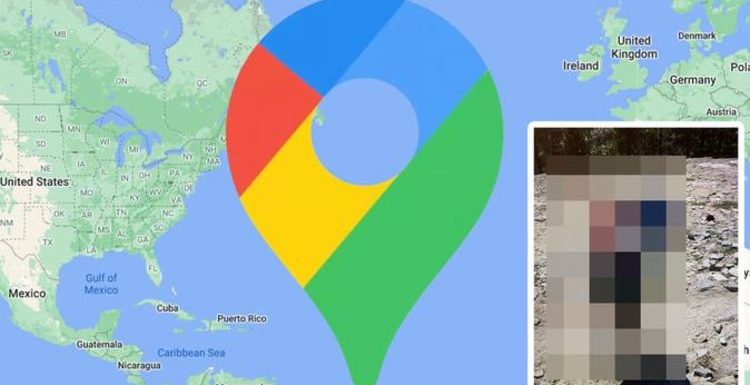 Google Maps introduce their new 'Live View' feature
Google Maps Street View throws up some highly unusual spectacles. These often go viral when they capture the interest of Internet users. So it went with one boy snapped in a remote location who looked very odd indeed.
The photo was posted on US content-sharing site Reddit.
It shows what seems to be a child standing on an area of barren land with some trees in the distance.
Exactly where in the world the shot was taken is unclear.
But that's not the only thing the viewer is left wondering.
We will use your email address only for sending you newsletters. Please see our Privacy Notice for details of your data protection rights.
There seems to be something very wrong with the boy.
He appears to be out on a hike.
He is dressed in long shorts and trainers and has a blue rucksack.
However, his head is nowhere to be seen.
The boy has his left arm crooked and his right arm thrown out as though dabbing.
But where the head should be is empty air.
It seems as though he is bending to the left but all that can be seen is what looks like the top of a grey hat.
No face nor hair can be seen at all.
Reddit users were quick to share their thoughts on the snap.
The hip hop dance move attracted the attention of some.
The photo was captioned on the platform: "Weird dab."
"Dabbed so hard he noclipped out of reality," one person commented, referencing the video game cheat that disables the effect of gravity and makes the player nonsolid.
Others tried out puns. "Where's your head at?" one Redditor wrote.
A second quipped: "Trans-dab-mensional?"
So what really happened to this boy?
When taking the photo, the 360-degree cameras shoot multiple pictures to create a seamless image.
However, moving objects often ruin the scene as they shift when the photos are taken.
It is most likely the boy moved when the images were taken, resulting in the strange photo.
Source: Read Full Article