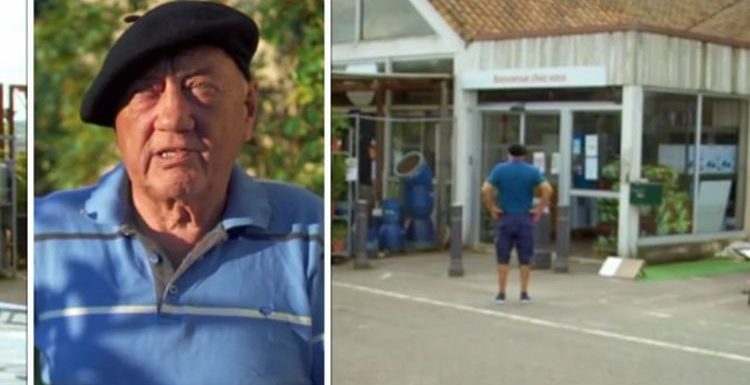 British expats discuss shop opening times in France
We use your sign-up to provide content in ways you've consented to and to improve our understanding of you. This may include adverts from us and 3rd parties based on our understanding. You can unsubscribe at any time. More info
More than 150,000 Britons live in France, having swapped the dreary British weather for the French dream. The first episode of Allo Allo! Brits in France aired tonight on Channel 5 which saw three sets of Britons share their story behind their move to France from the UK. During this episode, viewers were introduced to Andy, Richard and Kelly, three men who are attempting to open a British restaurant in the heart of rural France.
Viewers saw the three business owners showcase their menu to some French passersby.
The menu included British classics such as fish and chips and beef, Yorkshire pudding and gravy.
Mum Cheryl has been in France for less than a year and now lives in a beautiful farmhouse in the country.
She said she would never have been able to afford such a home in the UK.
She lives there with her husband, three kids, mum and dad, and a menagerie of animals which includes a donkey.
Viewers were also introduced to Sarah and Steve who moved over from Ashford, Kent six years ago.
The couple use part of their spacious home – which includes a swimming pool – as a holiday rental in the summer to help top up Steve's pension.
Sarah can be seen combatting spiders and sharing her cleaning tips while Steve battles with "the French way".
DON'T MISS
Carol Drinkwater shows the 'playground of the rich' in Provence [INSIGHT]
'Vicious circle' Fears over British expat numbers [UPDATE]
Covid travel: Grant Shapps wants cheap tests in time for half-term [ANALYSIS]
While getting their homer ready for their first guest, Steve attempts to visit a hardware store to pick up some supplies, only to find it's closed.
He said: "Don't get me on the subject of French opening times, I'm telling you.
"I know we've been out many a time… and forgot what the b****y time is.
"And then we go out, and suddenly it's shut.
"And you think, 'oh god I've wasted all this time getting here and now they're not even open'."
Sarah agreed with Steve. She said: "They do love their lunchtimes – 12pm until 2pm. That is it."
Steve added: "That's the French way, and maybe they've got it right. Who knows?"
For Steve, adjusting to French opening times was just one of many challenges he has faced since moving to France.
Another difficulty he faced was the language barrier.
His wife Sarah explained: "The language just really got to him and it made him feel inferior, to be honest.
"He was just not doing any jobs. He was just contacting this English guy that we got to know who did all the plumbing work for us.
"I just had to say to him, 'do not keep ringing him you can do it yourself Steve'."
Steve realised he couldn't keep asking someone else to do the work so tackled the language barrier head on.
After six years in France, Steve still communicates by saying things "loudly and slowly in English".
However, during the programme, Steve proved he's still attempting to learn the language by asking the shop's employees what certain words mean in French.
Allo Allo! Brits in France is available to stream on My5
Source: Read Full Article