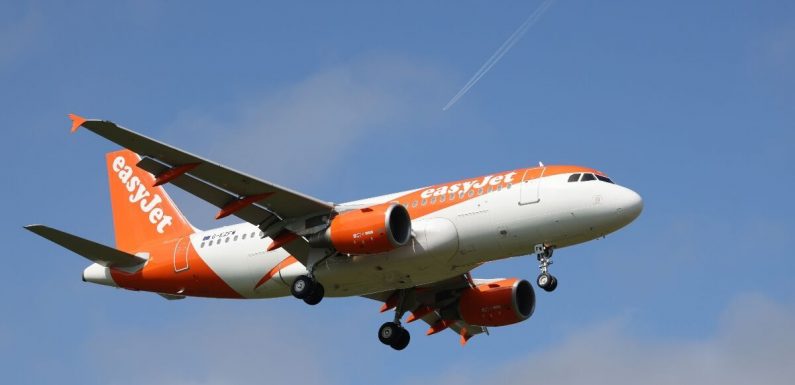 Simon Calder warns of Easter travel chaos on UK roads
We use your sign-up to provide content in ways you've consented to and to improve our understanding of you. This may include adverts from us and 3rd parties based on our understanding. You can unsubscribe at any time. More info
The cancellations are due to staff shortages. Many staff are off sick and airlines have struggled to cope.
British Airways grounded at least 96 services to and from London Heathrow including 18 domestic flights and 78 European and Mediterranean.
It said that affected passengers were given at least a week's notice of the flight cancellations.
Milan Malpensa is the most affected destination with three of seven departures from Heathrow cancelled.
Cancelled domestic flights:
Aberdeen
Belfast City
Edinburgh
Glasgow
Jersey
Manchester
Newcastle
European cancelled flights:
Algiers
Amsterdam
Athens
Barcelona
Basel Geneva
Berlin
Billund
Brussels
Budapest
Copenhagen
Dublin
Dusseldorf
Frankfurt
Gothenburg
Hamburg
Hanover
Larnaca
Luxembourg
Milan Malpensa
Munich
Nice
Oslo
Paris CDG
Prague
Rome
Stockholm
Toulouse
Zurich
Meanwhile, easyJet cancelled at least 10 flights to and from destinations including Ibiza, Nice and Palma.
Passengers due to fly on Tuesday evening from Gatwick to Naples were delayed overnight.
easyJet told passengers the delay was due to airline crew reaching their maximum legal working hours.
All affected passengers are entitled to new flights while some are entitled to cash compensation as well.
British tourists have faced travel chaos in the last month with passengers from major London airports as well as Manchester affected.
Passengers at Manchester airport faced lengthy delays at airport security due to a lack of staff.
It can take a very long time for airports to train new security staff due to the amount of clearance needed.
Passengers are advised to arrive with plenty of time to make sure that they clear security in time for their flight.
Passengers at Dover port and on the roads also faced chaos over the Easter bank holiday weekend.
Long queues were reported as Britons rushed to get away for the holiday weekend, the first peak period since restrictions were lifted.
British tourists no longer have to take any travel tests or fill out a passenger locator form on return to the UK.
Many airlines have also ditched masks on flights although passengers will still need to wear one to travel to certain destinations, including Italy.
Source: Read Full Article