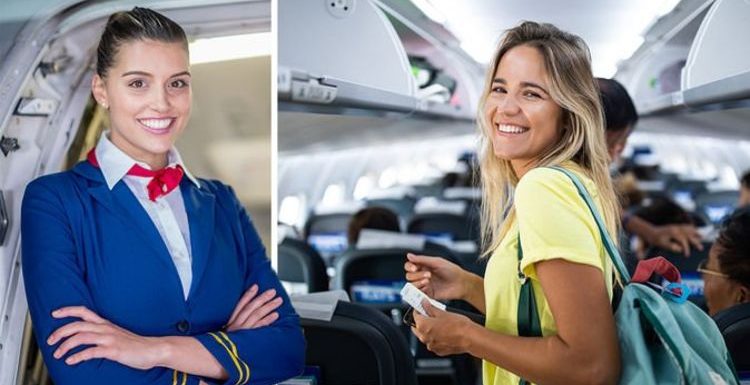 Virgin Atlantic: A day in the life of cabin crew
Cabin crew have the key job of protecting plane passengers while they travel. This means they need to make sure that nothing untoward happens during the flight. Such a job involves preventing anyone who can cause trouble from coming onboard.
A flight attendant shared one type of person they will look out for.
"If someone appears to be intoxicated, we don't want them on the plane," Janice Bridger, who claimed to have been a flight attendant for 27 years, wrote on US content-sharing site Reddit.
"The potential for future problems is too great."
Ditto if someone looks worryingly ill.
We will use your email address only for sending you newsletters. Please see our Privacy Notice for details of your data protection rights.
"I've had passengers board who look pasty and pale, deathly ill," explained Bridger.
"We removed them; nobody wants their flu germs!"
Sometimes, the eagle-eyes of the cabin crew spot potential terrorists.
A flight attendant has explained they will always notice if passengers don't have any bags or if they are wearing unusual clothing.
Such fliers could raise suspicion and perhaps see cabin crew take action if they deem it necessary.
"I notice if people don't have bags with them, and sometimes that strikes me as odd," a flight attendant for United Airlines told Business Insider.
Sally Ann MacLagan, a flight attendant for Mesa Airlines, added: "I have concerns if they're wearing a winter coat and it's summer."
Cabin crew undergo special training to make sure they are prepared in case anything seems wrong.
Flight attendants are also on the lookout for passengers who could have a positive impact on the flight.
Bridger said crew keep an eye out for passengers who look strong.
"If I see someone who is muscular, powerful, strong, physically fit, I memorise his/her face and make a mental note of where they are sitting," she said.
However, this assessment isn't for the crew's personal interest. A strong person could prove vital if something goes wrong during the flight.
"I consider this person a resource for me. In the event of an attack on the flight or on me, these are my 'go-to' people," Bridger explained.
Crew even have a code name for such travellers.
Carrie Bradley, who worked as a flight attendant on an international airline for 12 years, explained the acronym.
She told The Sun: "When passengers are boarding, you're assessing them and seeing if they are an ABP." It means "Able-Bodied Passenger."
Source: Read Full Article