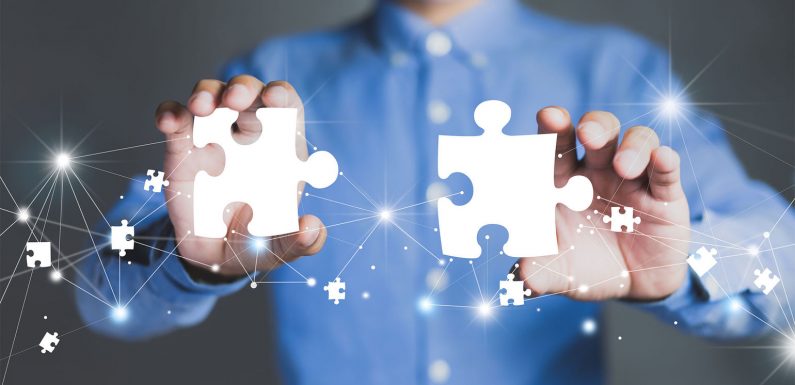 Booking Holdings has splashed out almost $3.5 billion on acquisitions and investments in the space of less than a month.
The first came in mid November, when it acquired Getaroom for $1.2 billion and grabbed a slice of the B2B hotel room distributor market.
ETraveli Group, the Sweden-based online travel agency and flight technology company, came next as part of a $1.8 billion takeover from private equity house CVC Capital Partners.
And last week, Booking Holdings family member Kayak was the lead investor in a $60 million backing of Life House, the hotel management and boutique accommodation provider.
Booking Holdings has spent big before, with its $1.8 billion deal for Kayak in 2012, Momondo for $550 million in 2017 and the OpenTable restaurant booking service for $2.6 billion in 2014.
But almost $3.5 billion is a lot of M&A funds to be shelling out at any time, especially as there remains some uncertainty over the rate of recovery in the travel, tourism and hospitality sector almost two years into a global pandemic that has slammed growth in the industry.
PhocusWire asked a range of executives and experts for their perspective on what might be motivating the buying spree at Booking Holdings and what it means for their competitors, others and the future.
Noreen Henry, Sojern chief revenue officer
It's always good for the travel industry to keep an eye on the business decisions of OTAs because that tells us what they are prioritizing and where they see opportunities.
In this case, Booking.com is doubling-down on their goal to support the full travel experience with ETraveli, as it boosts their air capabilities by bringing their air partner into the fold. Similarly, Getaroom bolsters their partner business and deepens their capabilities in distribution.
Booking.com appears to be ramping up to grow with the travel recovery, and pushing on things like air travel ahead of its rebound, which has been slower in its comeback than hotels.
Klaus Kohlmayr, Ideas chief evangelist
Booking Holdings is clearly using this time to fill out some of their gaps.
The Etraveli acquisition reminds me of Google buying ITA many moons ago — I would see this more of a technology/infrastructure play then a brand add, including the interlining capabilities they will gain from the Etraveli-Tripstack integration. Kiwi.com pioneered the model and interesting to see how Booking will leverage it.
Robert Cole, RockCheetah founder and Phocuswright analyst
Acquisitions are part of Booking Holdings' DNA. One can only assume Glenn Fogel is having fun doing these deals — since that is what he was doing with the company before he became CEO.
A question that immediately comes to mind is whether Booking would be bold enough to acquire Tripadvisor.
Booking Holdings has been touting its interest in facilitating the end-to-end travel experience, so would it makes sense to acquire an asset that plays a key role in the inspiration and validation phases of the travel purchase process?
Tripadvisor has always had difficulty in monetizing its huge user base, but that could also represent a tantalizing opportunity for the team at Booking Holdings.
Tripadvisor's metasearch business aligns nicely with Kayak. Booking.com has plenty of supply to feed Tripadvisor Plus. OpenTable & The Fork is a nice pairing.
Or, would Booking Holdings shy away, fearing the massive number of aggregated monthly average users might invite regulatory scrutiny?
Of course, with the management turnover at Tripadvisor, a big acquisition like that could be an order of magnitude larger than a big distraction.
Christian Watts, Magpie CEO 
The travel industry is clearly damaged for the long term. Even if (when?) we get rid of Covid, we all know that this can happen again at any time, and we also know that we probably didn't learn too much from this.
Lockdowns can also happen again at any time, and for the majority, the world didn't end. That should put a permanent dent of maybe 10-20% on all valuations in the travel industry.
So why are these OTAs (mostly Booking.com/Expedia) at record highs? I don't see a ton of competition disappearing. I don't see their market share increasing. Google doesn't seem to be going anywhere.
This leaves us in a place where the OTAs are clearly overvalued (or were undervalued pre-Covid). 
On lower tiers, there are thousands of companies that are in the same position EXCEPT for access to cash.
Ultimately, that's what makes the difference right now — and less how strong the company is (although in some cases, well-run companies will naturally have more cash). 
Surely that puts us in a place where, economically speaking, these overvalued OTAs with access to cash ought to be going on a spending spree?
Problem is, I don't think/know that this was the case with either of these current deals. 
Max Starkov, online travel technology consultant 
Booking Holdings' acquisitions are just the beginning of what I expect to be an avalanche of M&A activities in 2022.
The global travel industry has been decimated by Covid-related travel restrictions and lockdowns and ongoing uncertainties about the end of the pandemic. All travel players have been affected, some more than the others.
The most vulnerable are the midsize and smaller players and it is hunting season for the big guys like Booking Holdings, who can pick and choose weakened entities to fill in technology needs, expand market presence or product lines. This is exactly what is happening with the recent acquisitions by Booking.com.
Getaroom: This nifty, well-organized B2C and B2B player nicely adds market share to Booking.com in North America, plus a B2B component (affiliates) which Booking.com believes is still a viable, though diminishing travel segment.
ETraveli Group: A logical acquisition, a shortcut to add a vital component to Booking.com's product line — air. With the demise of Thomas Cook and ongoing weakness of TUI, plus the proliferation of low-cost airlines in Europe and around the world, Booking.com believes that the future lies not in mass beach vacation charter operators like TUI, but in individually booked online vacation packages, including scheduled flight+hotel+local tours and activities. 
Next: Expect an acquisition of a big local tours and activities online player like GetYourGuide to complete the picture.
Decius Valmorbida, Amadeus president of travel 
Booking.com, when they're looking at the experience they're going to build, even though they are the leader of a category, they say if I actually would like the traveler to see me as a total travel brand. I will have to go beyond that one product, I have to go through the full experience. 
I think travel groups are organizing themselves around that — you have the Booking Holdings doing that, Expedia doing that, and I would expect all the others to try to go in that same direction.
So, what does it change? I always like to look at a glass half full. I think it sparks the possibility of innovation because the travel industry has been built around silos — air on one side, hotels on the other, then restaurants and transfers — then whenever you have a brand that says I have the bread, the cheese, the ham, that opens up the opportunity to be selling sandwiches and not the individual elements.
So I think that's going to be a win-win. Customers will have sandwiches available, we will all be selling more of the materials and everyone will have more business because the customer experience is going to be better.
Source: PhocusWire
Source: Read Full Article